Wiring a strat with 3 volume knobs?
Hi all. I've unearthed my first guitar - an '03 mex strat and i've cleaned it and stripped all it's parts. I've ordered a new trem that will arrive in about a week, might replace the tuners as well, in the future, we'll see about that...
Now I've been thinking about the pickups and wiring and all that. And I was wondering if it were possible to screw the tone knobs and the 5-way selector switch, and wire each pickup to a separate volume knob? It would be interesting to "blend" the different pickups, a la the jazz bass.
Now, the question, how would I go about with the wiring? Each single coil pickup has 2 wires, right? One to the volume pot and the other to the selector switch. If I were to remove the selector switch, and control the "tone" by the volume/output of each pickup, where would I solder the wire (that was originally soldered to the switch) to?
And, will I have to solder all three volume pots to both the output jack and the tremolo?
Thanks for the time, and your comments will be greatly appreciated.

this is very intresting to me

id love to do that if i had a stratocaster

but anyways
fire your question in the wiring thread
but this is a good idea if you pull it off

you should well do it and maybe get a master tone somewhere!
Sure, here's the one with the switch: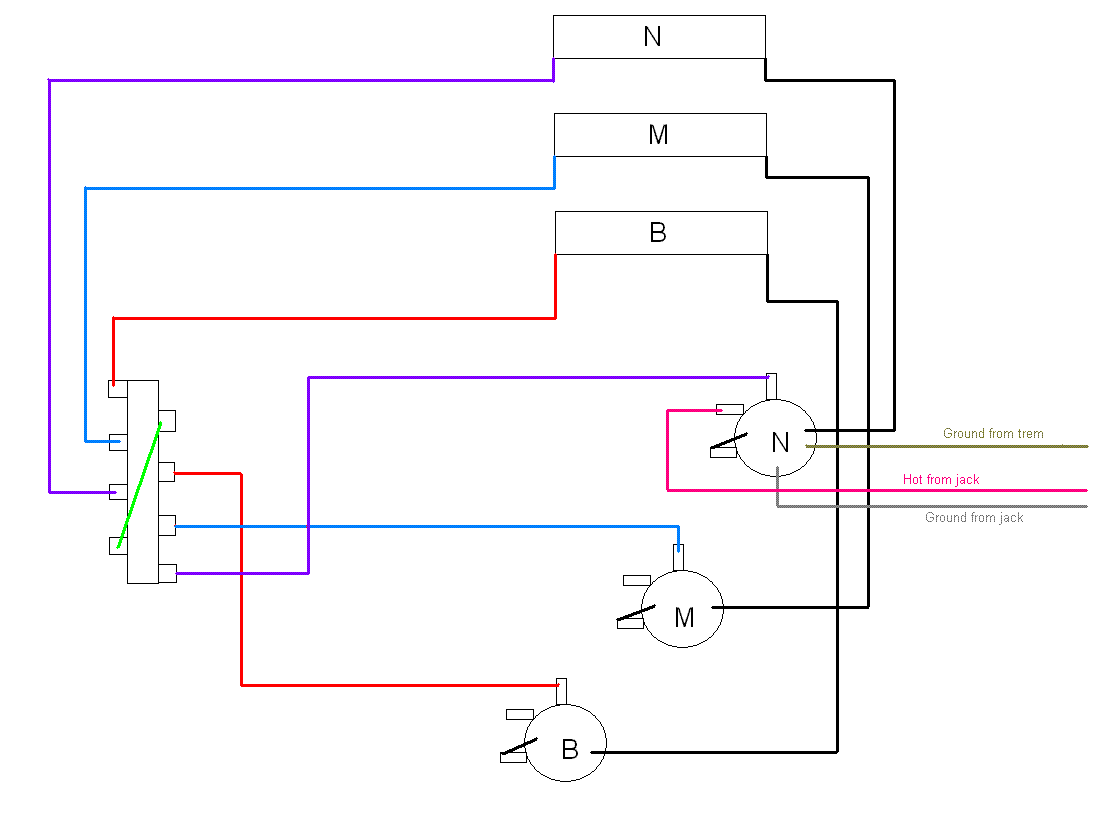 Just eliminate the switch if you want and connect the wires of the same color.
Last edited by matt154 at Apr 1, 2011,
Thanks for the schematic. I've seen it as well, prior to posting the thread. However, if I'm doing away with the 5-way selector switch, what should I do with the wires that were originally soldered to the selector switch? Solder them to the input jack sleeve?

And since there's no 5-way selector switch, do I have to connect all 3 volume pots to the trem and output jack?
Last edited by lithium26 at Apr 1, 2011,
please use the wiring thread for all wiring questions. you can find a link to it in the essential links sticky at the top of the forum. thanks.