cracked open my 1968 4x10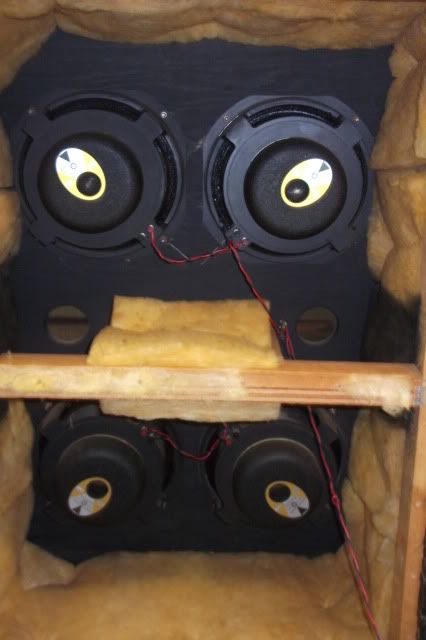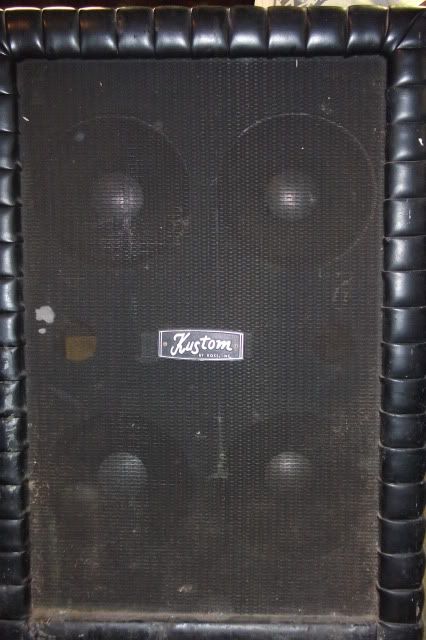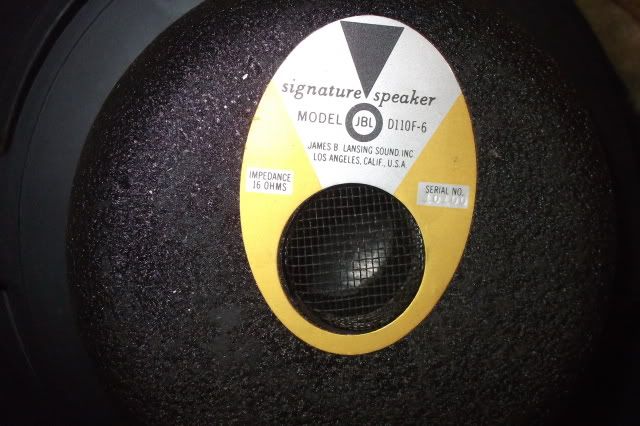 what would be the impedence? 16?
i was expecting...
"i found a bag of weed!"

what ohm rating are the speakers?


Join date: Oct 2008
222

IQ
Can nobody else see the "Impedance 16 ohms" written on it?
Can nobody else see the "Impedance 16 ohms" written on it?
I know the speaker is a 16 ohm speaker. You do know that 4 16ohm speakers depending on how they are wired could be 16 or 8 impedence and possibly 4?
Im not an expert..that is why i post the pics showing the wiring
I did some research on the model of speakers and it seems they are used in 67-68 fender twins. not shure if they are oem speakers for the cab. but they sound awsome.
funny i always assumed this was a 4x12 this thing moves a ton of air.

Join date: Mar 2009
120

IQ
That's why they make ohm meters

Just hook up a speaker cable to the input plug and with the ohm meter set to ohms put the red adapter to the tip and the black to the sleeve of the other end of the cable. Then you will know without a doubt what it is.

EDIT: It looks to be wired in Parallel so I would guess it is wired for 16ohms at the end. I would still make sure with an ohm meter to know for sure. You never know what reading you will get especially if you never heard the speaker's play before. If one is blown or something or has a bad connection it could have a completely different reading than you would think from looking at the wire configuration. Since I can't see every square inch of the wiring I have no clue of what they could be doing in the spots I can't see.
Being nitpicky, I have to point out that reading the resistance isn't the same as reading the impedance.
But it will be more or less close to the proper value.
Can nobody else see the "Impedance 16 ohms" written on it?
i couldn't, damn interwebs...
It seems the d110f speakers are highly sought after by fender guys for there big clean sound. Looks like they go for 250-350 a piece. I find they sound great for chuggy metal when driven but Im thinking they would be better served in a vintage fender resto. Should i sell them?
Last edited by dlowe102 at Apr 3, 2011,
i couldn't, damn interwebs...
New glasses Gramps!

Join date: Nov 2008
491

IQ
Looks like it's just in series, so it would be just 4 ohms me thinks.

EDIT: I'm not even sure right now, I'm hungry, so I can't think right. SOMEONE CORRECT ME!
Last edited by ethan_hanus at Apr 3, 2011,

Join date: Sep 2008
390

IQ
Looks like series/parallel. Should be 16ohms.

EDIT: Actually, I can't see the wires close enough. It may be entirely in parallel in which case you'd have a 4ohm cab. Got any better pics?
Last edited by mmolteratx at Apr 3, 2011,

Join date: Mar 2009
120

IQ
Well speakers usually will read a little lower than they claim to be like say it is an 8 ohm speaker it will read about 7.6 or 7.8 that's hooked straight to the speaker, they could even read a little more than rated in some cases. Then with the cable all hooked up to a cab it will ad a little resistance from the cable more or less considering length and awg. But my ohm meter reads actual impedance from what the manual says. I am sure you know plenty about wiring to know that the way I told TS is a good surefire way to tell what a cab is running at. You may not see the exact number you want to see but it will be close enough to know what it is at.
I said I was being nitpicky. I did not say you were completely wrong.
If the impedance is 16 ohm you will probably read about 15 ohms or so with a multimeter (it has to be less than 16) but there is no need to guess. Just disconnect one side of one speaker and measure the resistance of that speaker. Now connect the speaker back up and measure the resistance across the output jack. Now you should be able to work it out very simply what impedance is actually presented across the jack.
If they are all in parallel the resistance across the jack will be 1/4 of what you measured for the one speaker meaning that your overall impedance is 4 ohm.
If it is wired series/parallel the resistance at the jack will be very close to the same value that the single speaker was, meaning your overall impedance is 16 ohm.
Last edited by Cathbard at Apr 3, 2011,