Steal of the Day, Studio Pro 112 off Craigs List
I've always been a bass player, but I couldn't
pass this one up.

I got a Black Face Silver Line Peavey Studio Pro
for $25 off Craigs list,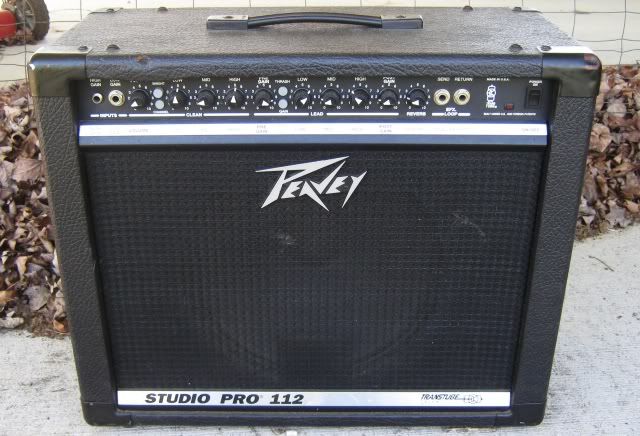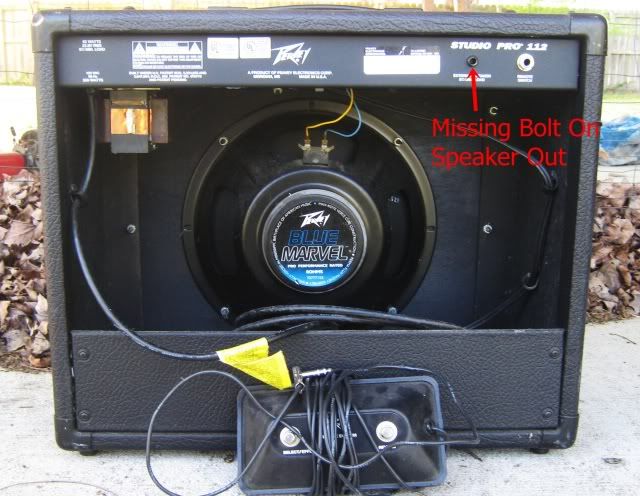 The guy said it made this bad noise and the
high gain input did not work. I sprayed tuner
cleaner on the pots and turned the pots a lot.
The noise is gone...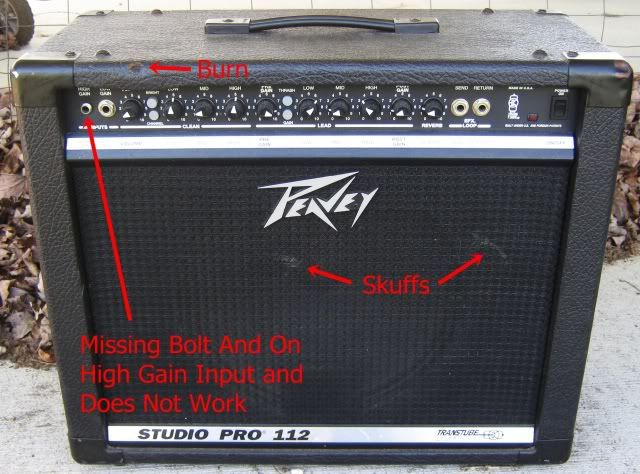 I am going to have to order an input for it.
That and a couple of small dents and scuffs
is all that is wrong with it.

This is a 30 pound amp that really cranks out
on both clean and mean channels. The reverb
kind of sucks though. Running a preamp gives
this amp a really good sound for a light SS amp.

Tabdog
Good find man, Hope you like it

HNAD. Hope you get it all fixed soon and ready to do teh Brootz.

Not to be rude but this belongs to GG&A not EG. XD