TROUBLESHOOTING: Epiphone Valve Sr Combo
Alright so I have been playing through my Epiphone Valve Senior since about March 2009. I never really take it anywhere, but whenever I move it, something breaks. On the whole, it's usually the tubes. However, I've been getting a really weird buzzing sound and I decided to check the fuses. I don't have the schematics but I think I've found the problem. However, I don't know what I'm looking at - I just know that there's an issue. It's in slot R-23 of the big old board thing, and I've got some pictures to look at. I'm thinking this is the root of the problem, because I smelled burning something while playing and there is a strange hum coming from the amp. There's also some rattling, but not as bad as when I broke my preamp tube. (Always sounds like SOMETHINGS broken.)
Here's the problem piece: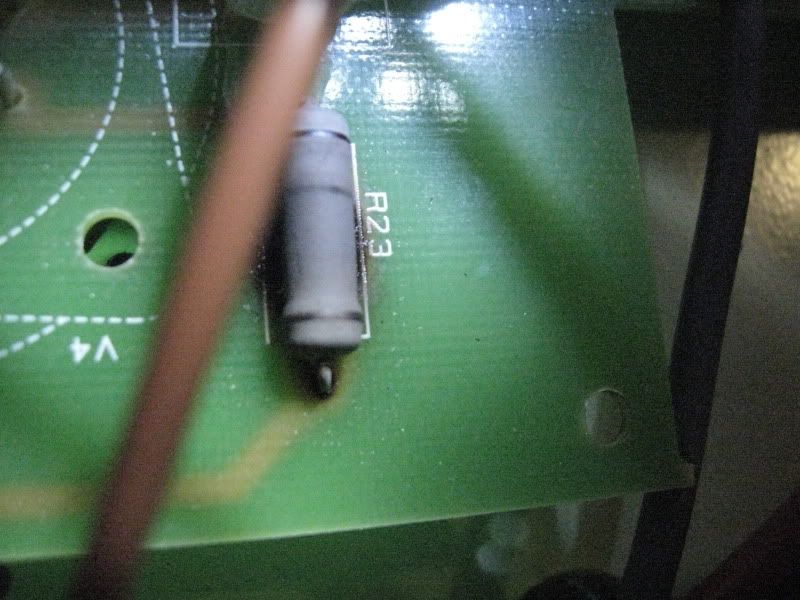 Underneath this is some burnt black stuff. It's kinda hard to see, but it's a little below halfway down on the board and it's more on the right than the left. It's labeled R-23, but without schematics I've got no clue what R-23 means.
Here's a shot of the board, not sure if it's too clear: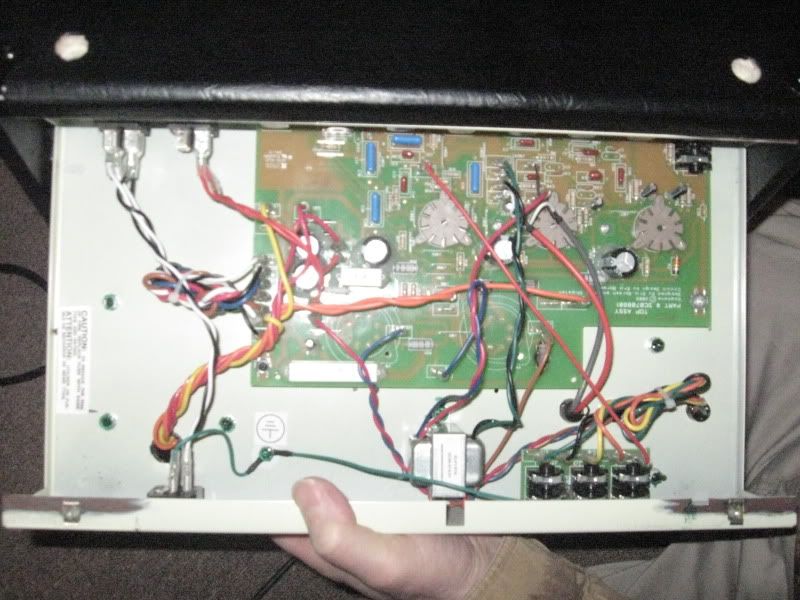 And a couple random maybe this will help pictures: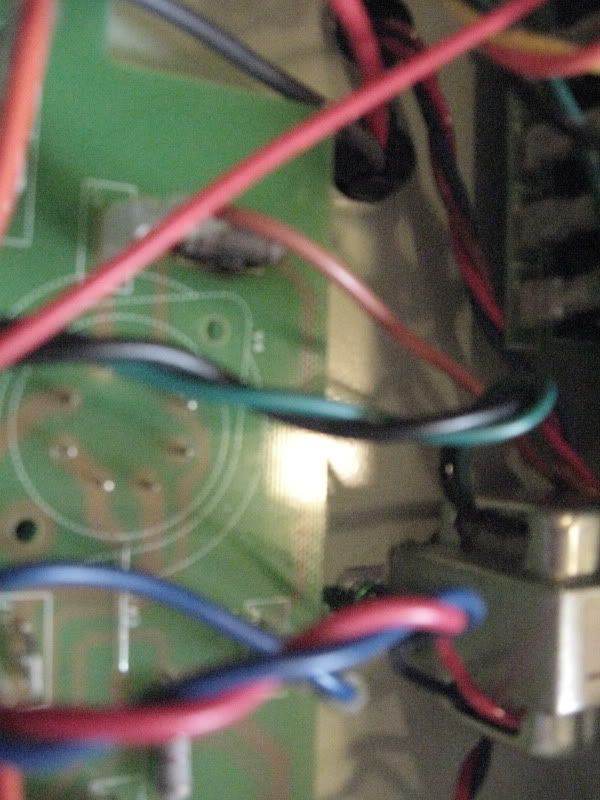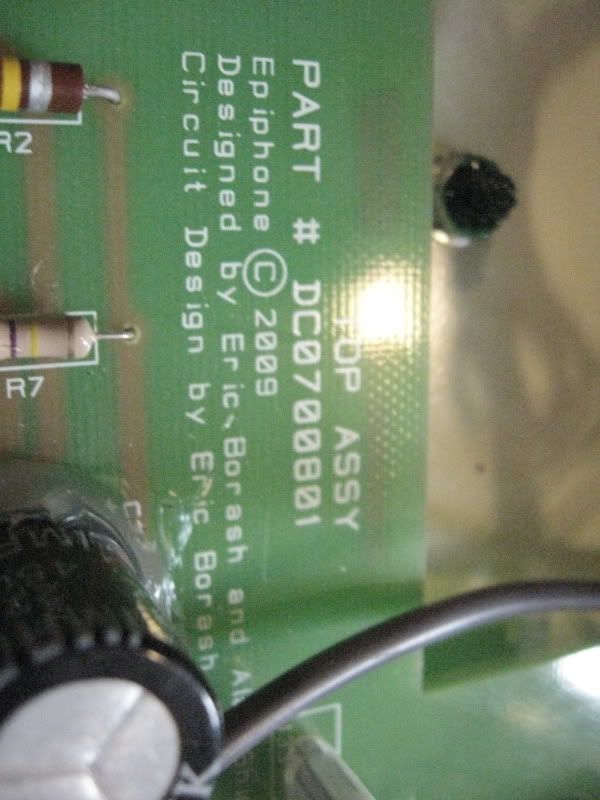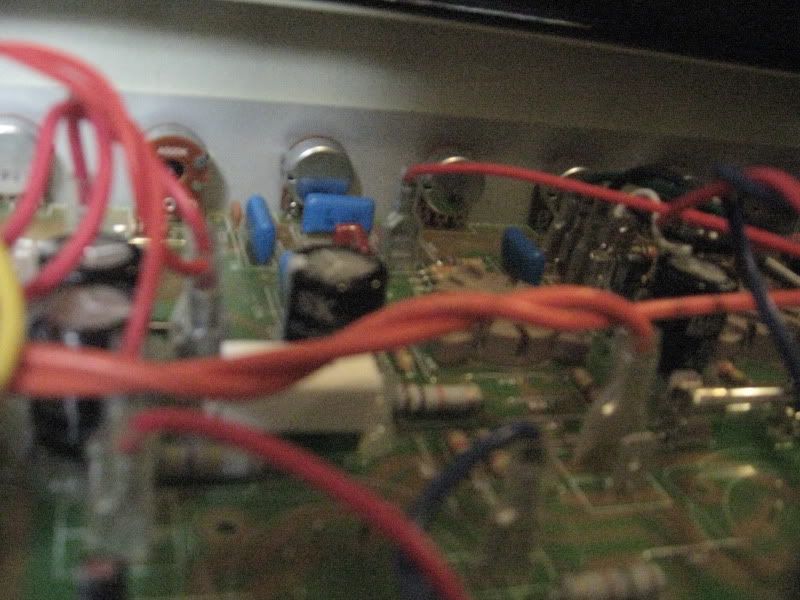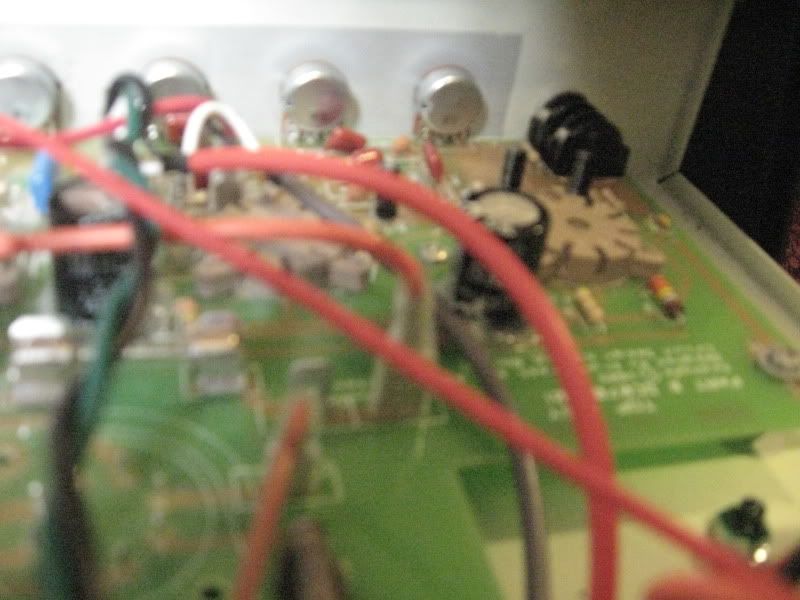 And a terrible video demonstrating the sounds I'm hearing and how little I know about amps, guitar tech, and anything else remotely musical.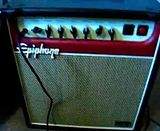 whomp wah.
Join date: Nov 2006
1,108

IQ
R23 is a resistor. I don't have the schematic, but it's likely either a plate resistor, or a grid resistor. Let me see if I can find the schematic.
Thank you so much man, I didn't find a schematic when I did some googling, but you might have better luck than me.
Join date: Nov 2006
1,108

IQ
My search also came up empty. All of the normal guitar amp schematic sites don't even list Epiphone or Gibson. I'm thinking there's a reason for that...

Join date: Dec 2009
540

IQ
if it's that close to v4 and that size it's probably a screen grid resistor.

if you look on the board there should be a resistor right next to v5 that looks just like that resistor.

if you have a multimeter try to get a reading and see what it says.
Here's a schematic for the Valve Senior. This is not the official Gibson schematic, which is difficult to read. I have not looked at it in a while, but I recall that it was pretty accurate.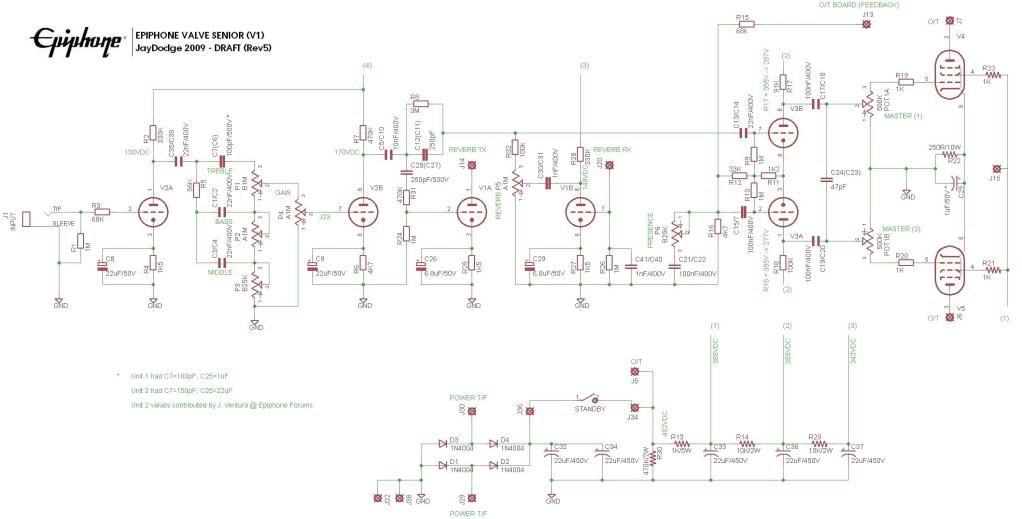 Join date: Nov 2008
200

IQ
I think Min hit the nail on the head here. It's very possible the valve failed and shorted and took out the screen grid resistor. The best way is to measure it with a multimeter or dedicated ohm meter. If it measures infinite resistance, it has indeed blown open and needs to be replaced, likely along with the power valves.
Last edited by ConfederateAxe at Apr 5, 2011,
I'm having issues with mine, looked all over to find a schem. Cant fine a legible one anywhere. Here ya go!
ZombyGamrZombyGamr had to contact epiphone for that.