New guitar day, hooray!

Join date: Mar 2007
20

IQ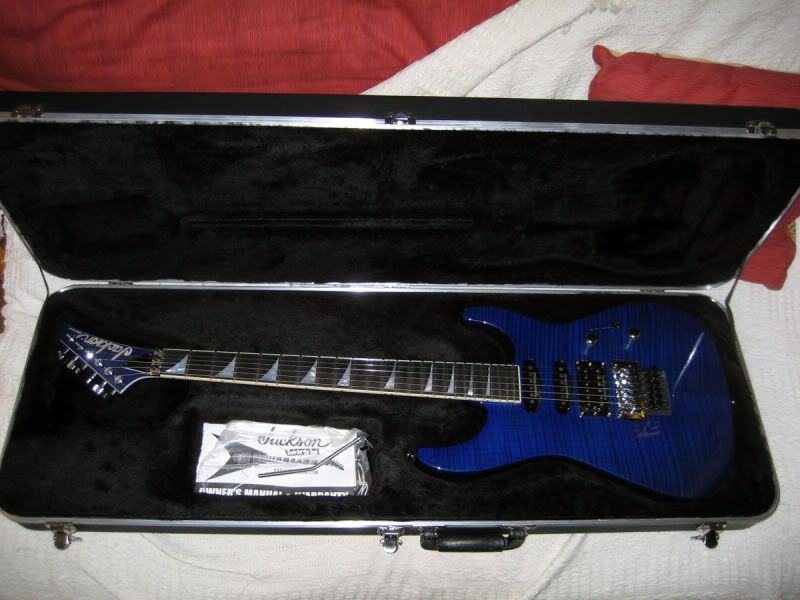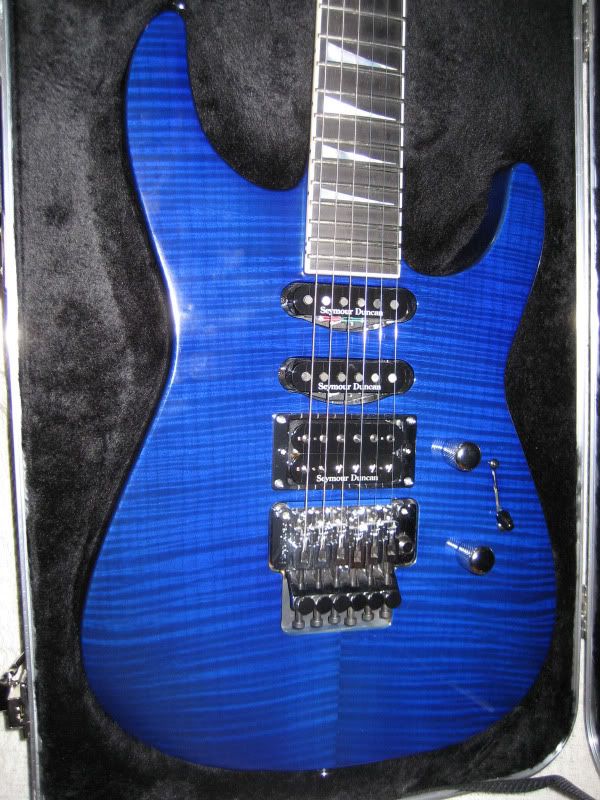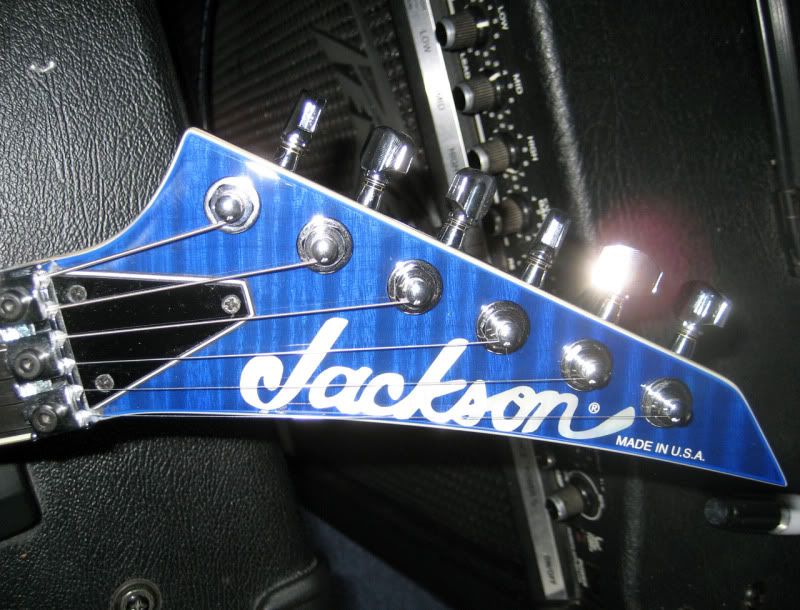 Cant fault it, its the thinnest neck Ive ever played and the compound radius feels awesome. The colours a lot deeper than it looks on their website as well.
epic NGD

wanna trade a fender tele for your prs se trem?
Love that blue! Happy NGD!!
nice jackson.


Join date: May 2009
50

IQ

Join date: Dec 2010
30

IQ
love the blue..Im jealous :-(...lol

Join date: Jul 2007
470

IQ
Congrats, Jackson has always been in my fav top ten manufacturers.
Nice!!! I've got an RR1, and I know there arent many guitars out there that feel as good as the USA Jacksons! Are you going to keep the stock single coils, or put a double coil in there?

Join date: Mar 2007
20

IQ
Miteour18, no thanks man, I love my PRS too much

burnboy, Im just going to keep them standard. I use the bridge bucker most of the time anyway, but I like the glassiness of the singlecoils playing some fingerpicked stuff. Quite versatile in terms of sound. But yeah, the neck is incredible. Nice holy wars cover btw.
Last edited by Gabbastard at Apr 9, 2011,