New Gear Day
My package arrived with my tc polytune and my free cables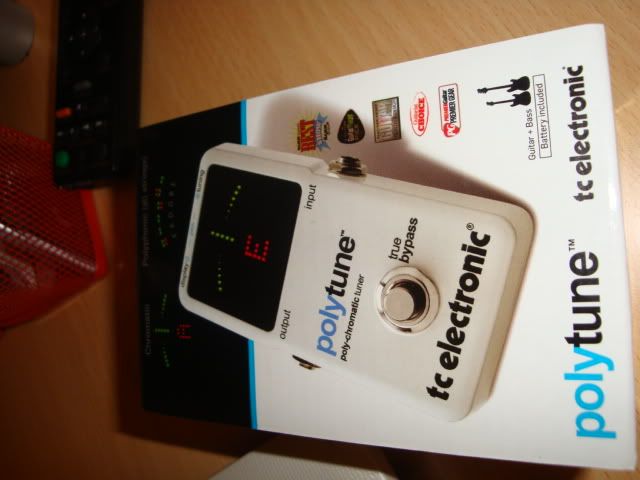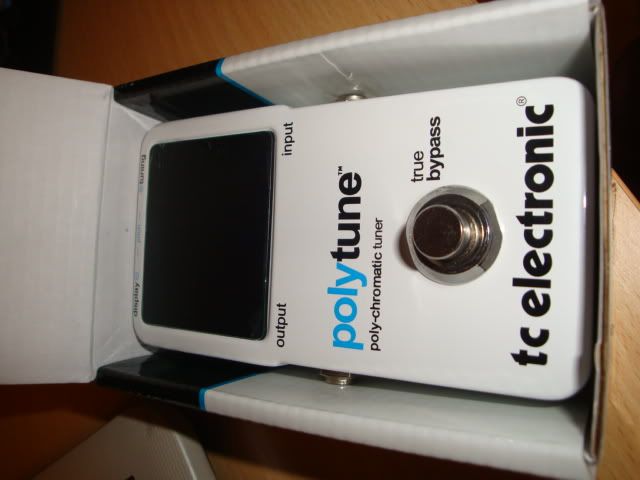 Mini Review bit:
Overall the I am very pleased with the polytune it is accurate and quick, the polyphonic mode comes in handy to find out which strings are out of tune but can be extremely tedious. The chromatic mode is easily visible and easy to use while the wheel mode (not sure what it's proper name is) is awesome although it take some getting use to. the pedal looks fairly sturdy and the fact that it's only got 1 big screw on it is a time saver.
My next item is a 1994/5 Fender Mustang in Daphne Blue

i was having a browse around and i saw a guitar that peaked my interest so i couldn't resist, i wasn't even looking for a guitar and it had been in the shop for ages so i got a deal on it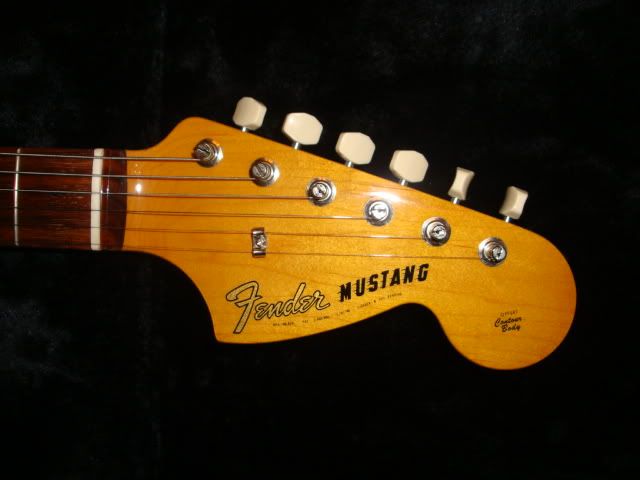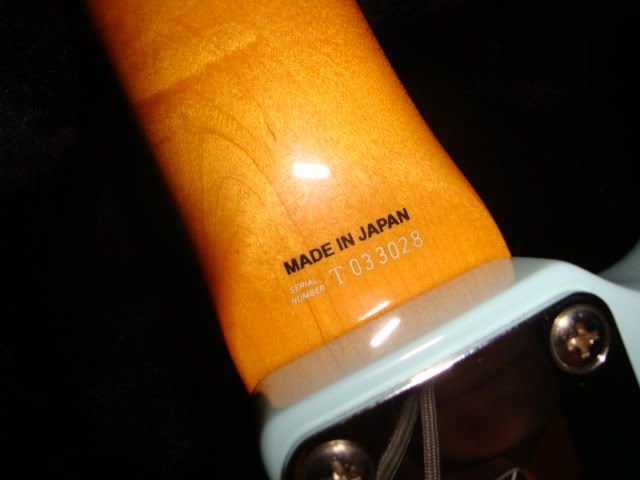 Mini Review Bit:
This guitar feels awesome i got it for a good price as well which helps. The 22 fret maple neck feels like butter where i can just glide about as i please and the guitar is comfortable to play. The only thing i find slightly awkward is the trem which i'm not used to. I can't really tell you what it sounds like considering I don't have my amp with me and I can't tell you much more because it's still early days so I'm still in the honeymoon period.
Mustangs look so awesome in that colour

It must suck that you dont have an amp on you

Join date: Jun 2010
40

IQ
free cables?


Join date: Jun 2010
40

IQ

Join date: Jul 2005
1,138

IQ
puuurrrdddy guitarrrrrr

How?
theres a store called gear tree that does bundles with things and one happened to be a polytune with cables package which is $99 so essentially it's a polytune + free cables

Join date: Oct 2006
130

IQ
mmm I want that guitar. I love that colour on it too, very retro. classic

Join date: Jul 2009
10

IQ

so lucky, such a nice guitar!
HNGD!