Gibson BFG Les Paul
Join date: Jan 2011
10

IQ
Hey all.
Just this weekend I bought a new guitar, a 2006 BFG Les Paul.
not sure if any of you have seen these, here's a pic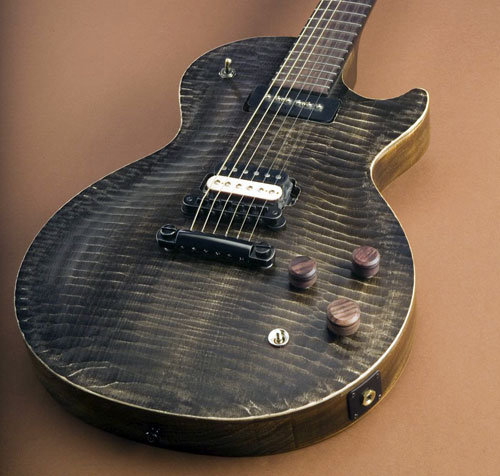 However the main reason i bought it, someone took out the killswitch and moved the pickup toggle done there (I hate les pauls for the sole reason that the toggle switch is right in my way)
What are some opinions of this guitar?
apparently the BFG stand for barely finished guitar, which is fine for me, because is 8 weeks i will be a certified luthier, any interesting ideas on how to finish this thing?
/end wall of text