What Jackson guitar is this?
Hey guys,
I bought this Jackson for $65 and it seemed to be a fairly good asking price for a second guitar. Perhaps you guys could help me identify it?
I think it's a JS1R Dinky but I have no experience with Jacksons. In the pictures the head points upwards while this one points downwards. Was it a good price for $65?
Thanks guys.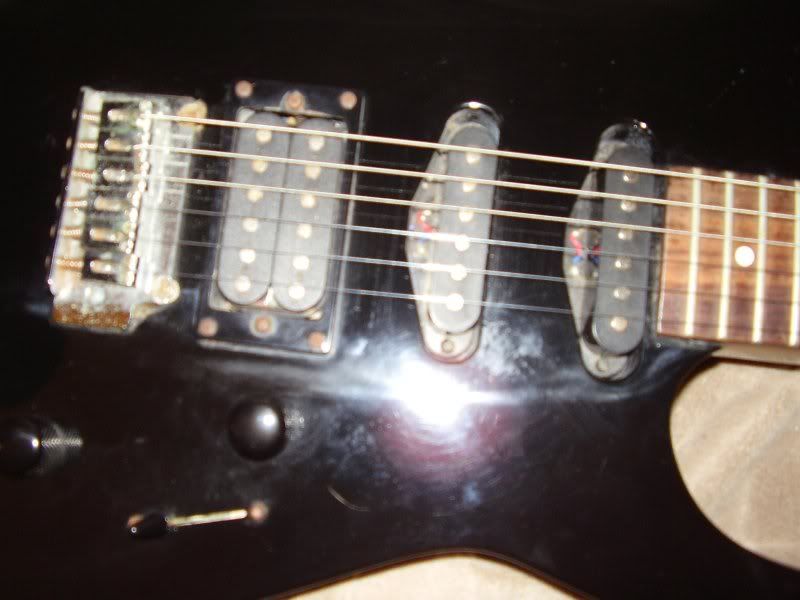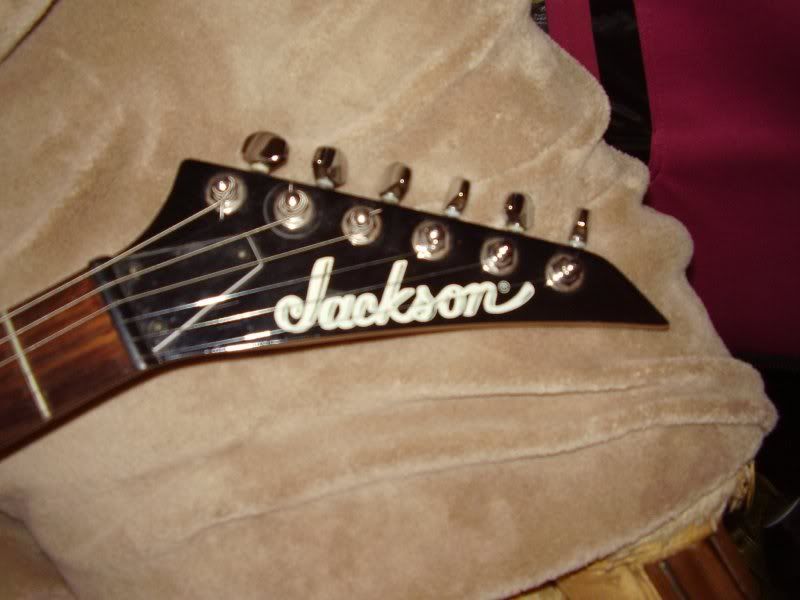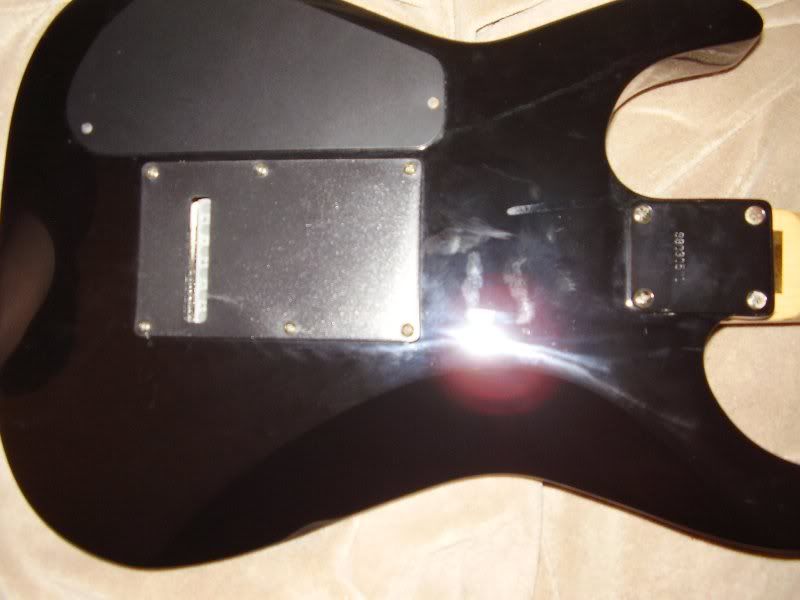 its a JS20, i love mine, i need to upgrade the pups but still a very nice beginner ish guitar
Sweet.

If I wanted to replace the bridge on this baby what would you recommend? Even replacing the screws would make it look better - they seem a tad old.
Join date: Jan 2005
616

IQ
That looks like any regular Strat 2 screw trem. There are drop in Kahlers you can get for that, if it's the same route as a Strat.

Join date: Oct 2010
70

IQ
Yeah it looks like a good deal for $65.
That one doesn't have the same mounting screw holes on the top, nor a whammy screw hole if you want one
What would you suggest for a replacement?
Idk, I tried looking around earlier for replacements and the only ones i found were around $100. If youre going to spend that much you minds well buy a new jackson

Join date: Jan 2008
180

IQ
$65 for that? That is a good deal.
Nope sorry, the bridge for this guitar only has two mounting screws on the top (closest to the pickups). That bridge has four mounting screws and is still with out the tremolo.

I'm not having any luck finding any replacements online, but you could always take it to a shop and see what they can find. They won't charge you for asking questions.
That is very close, my only concern is that it won't fit right. If you look at the mounts on the original you will see that the holes are fully closed, this one on ebay is only half holes. You can give it a try buy I'm not positive if it will fit right.

But yes, the tremolo is two point on the JS20.

Edit: Then again, I am looking at some pics online (I don't have my JS20 with me here at college other wise I would just look at that) and it looks like they may not have fully enclosed mounting holes. That bridge may work for you, but I would recommend finding one that you can return just in case it doesn't fit.
Last edited by HowToFly at Apr 22, 2011,
Our local dealer didn't have any bridges for this one, so I guess I might just have to try my luck.

Join date: Apr 2011
10

IQ
i think the best upgrade for this guitar would be a tetanus shot