Travelling to Spain
Hello All,

Come July-August , i plan to take a small trip around Europe with my close friends. We plan to do Amsterdam - <some city in Spain > - back to London .

Since i have no freaking clue where to start, i was hoping to get a few directions from you folks. The plan is to spend 3-4 days in Spain.

1) Is July-august good time to visit ?
2) I am looking to be wow-ed by architecture during day , watch some awesome flamenco in the evening (very important) & party at night... any city ticks all of these three?
3) Does it make sense to get a flamenco guitar from Spain to UK ? I am going to pick up a student/budget around 300-400 gbp and nothing custom made...

Obviously all this constrained by a budget which is sort-of-shoe-string.

Cheers!
Make sure to smoke a s
h
itload in amsterdam. That's all I've got.
lol , which is why i want a plan for spain!

Last edited by Skullshredda at Oct 25, 2017,
The architecture in Barcelona is not overhyped, it's absolutely beautiful. That's where to go.
How big is your budget more specifically?
Last edited by Skullshredda at Oct 25, 2017,

Join date: Aug 2007
40

IQ
It is overhyped. It's a fantastic city, I've lived there, but there are places in Europe that are a LOT less marketed and have a lot more beautiful and ancient architecture.
Like where? I'm planning a similar trip

Also TS, check out
http://www.gapyear.com/
the forums on there are great, so much advice
Last edited by Skullshredda at Oct 25, 2017,
I live in Spain so I can give you a few tips.

First of all, if you go anywhere that isn't on the coast expect sweltering heat in those months. I'm talking about 40ºC in Madrid in July, August. Barcelona would be milder, because of the coast. Places further south like Seville or Granada will also be ridiculously hot. I'm talking about so hot it's literally unbearable to be on the street.

Madrid: Better museums than Barcelona, important Royal Palaces, landmarks like Cibeles, Sol, Plaza Mayor, etc. Several different places to go out. Malasaña/tribunal is for younger alternative crows, Argüelles for metal crows, Moncloa for annoying shitheads and teenagers and of course you have epic clubs like Kaptial or Fabrik which house thousands of people every weekend and will be quite impresssive. Places like El Retiro (large park in the city centre) are worth a visit. This said, the city will be pretty empty since most of the Spaniards gtfo in summer to somewhere cooler. Good flamenco in Madrid.

Barcelona: Much more "in" than Madrid really. Better nightlife though it's more expensive. Important landmarks like Sagrado Corazón, all the Gaudi architechture etc. Park Guell is nice. You have the coast near by so that's good too. Places like La Rambla are definitely worth going to.


My recommendation. Hit up the north of Spain. If you can make it into a two or three day stay come to Asturias. Incredible nature, amazing food, beautiful beaches and everything for a much smaller amount of money than the other places. Granted cities like Oviedo or Gijon aren't Madrid or Barcelona, but there is architecture and there is a very very good night life here as well.

If you can't do it over several days then I'd recommend visiting San Sebastian in the Basque region. One of the best places in Spain. Beach, brilliant food, etc.

Check your dates out because in Summer there are big Fiestas in each town, honouring the Patron Saint or whatever. Which are pretty incredible, if you can make it to San Fermines, Fiestas de Vitoria or something like that you're in for a treat.


Or just buy a guidebook! xD
All I can tell you is that you can't expect more than 20% to speak English and that they like to toke at least as much as us Dutchies.

Join date: Jun 2010
520

IQ
Come to Barcelona bro, Barcelona is awesome, I live there. But forget about the flamenco stuff if you come.

Join date: Nov 2008
56

IQ
South is better for flamenco and stuff. Try Seville, Cordoba or Granada, which also has some pretty impressive arabic architecture.
Last edited by entity0009 at Apr 22, 2011,

Join date: Apr 2005
260

IQ
If you want badass archetecture, Valencia.
I'm not even gonna start explaining why, just look up pictures. Valencia is AMAZING.
Oh, and Valencia is the birthplace of Horchata, otherwise known as "Mouth Orgasm from a plastic bottle".
EDIT:
Oh screw it, here are pictures: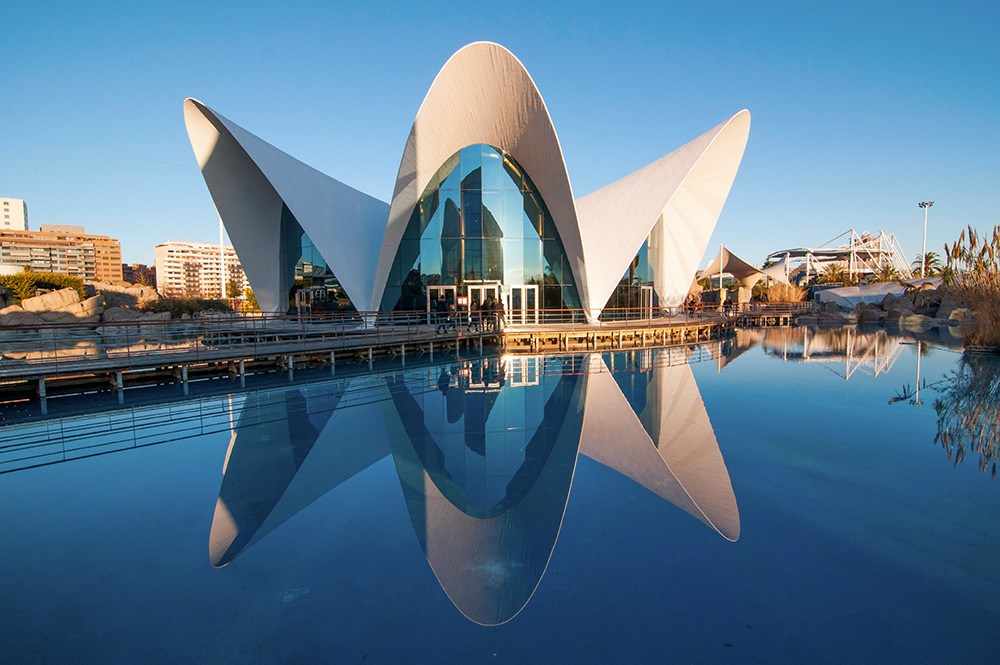 Valencia is an amazing mixture of old and modern architechture, you'll be friggin amazed being there.
Last edited by CoreysMonster at Apr 22, 2011,

Join date: Jan 2008
180

IQ
Me being a football fanboy, I would visit Camp Nou and/or Santiago Bernabeu.

rome,siena,florence,venice among MANY others in italy. prague, vienna, paris, madrid..
These cities get less marketed? Five capital cities and probably the art/architecture capital of the world in Florence? Plus the incredibly famous Venice?
But for other suggestions in Spain, Sevilla is definitely one.
Last edited by Skullshredda at Oct 25, 2017,

Join date: Jul 2008
120

IQ
Pop around Benidorm and I will show you party.