NGD - Parker Nitefly SA :D
I picked this up from fellow UG'er
shaggydogJV
last week. The first time I ever saw a Parker, I hated it. Continued hating the body style for several years, but over the last couple I began liking them again. I thought they would be out my price range for a while and I'd never get the chance to own or probably even play one. Sure glad this deal came by!
Here are some specs:
Swamp ash body
really cool Parker trem that can be set to float or dive only
stainless steel frets
carbon fiber fretboard

25.5" scale and 22 frets
carbon fiber neck with mahogany core(?) or is it just a mahogany neck?
sperzel locking tuners
dimarzio pups specially designed for parker
5 way switch
fishman piezos!!
The truss rod is adjusted by this little wheel located down between the fretboard and the neck single coil. I havent adjusted it yet but I think i may need to to just slightly lower the action. theres a toggle switch that allows you to get just the piezo signal, both magnetic and piezo, and obviously just magnetic. theres also some stereo/mono button that allows you to send the piezo and magnetic signals to different amps but this requires a stereo Y cable that was not provided. I'll probably never use that feature anyway.
i havent had a chance to play it through my loud amp quite yet but i am doing that tonight. so far its only been played through my recording setup but im very impressed with the variety of tones on tap. i like how you can combine the piezo and magnetic sounds.
On to the pics!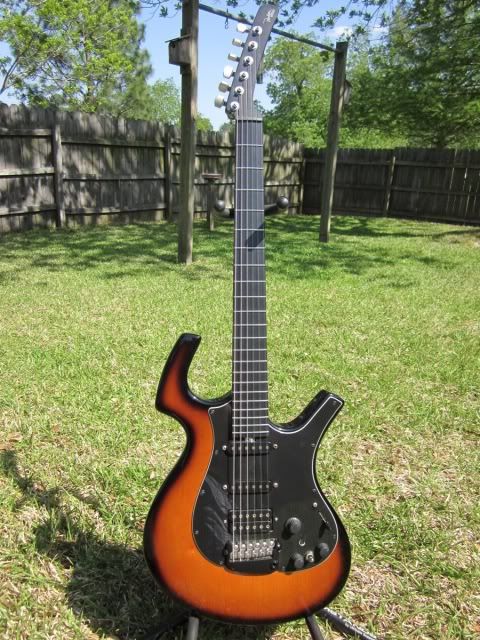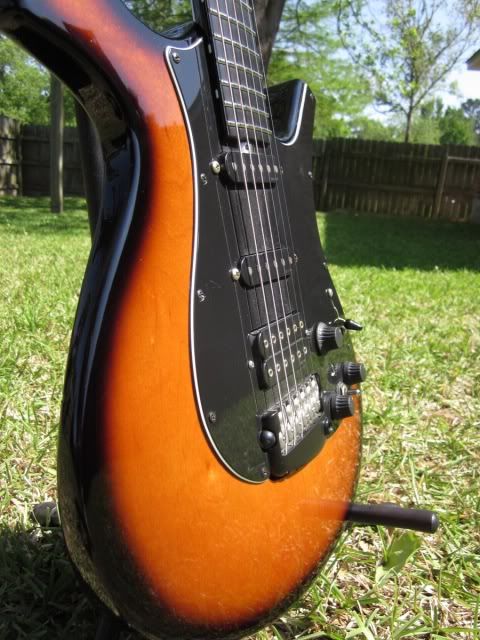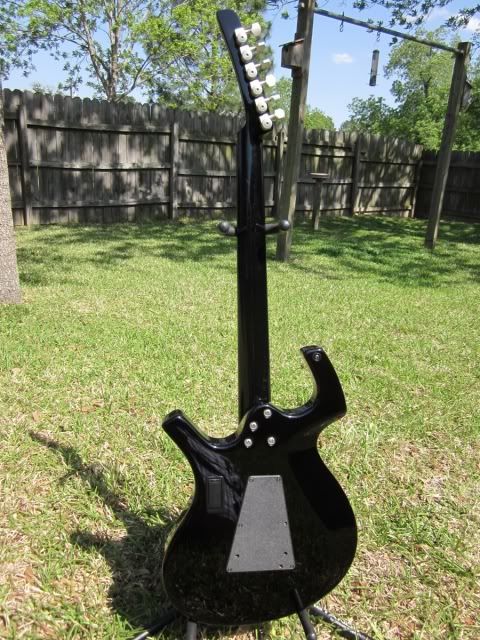 :yum:

carbon fiberzzzzz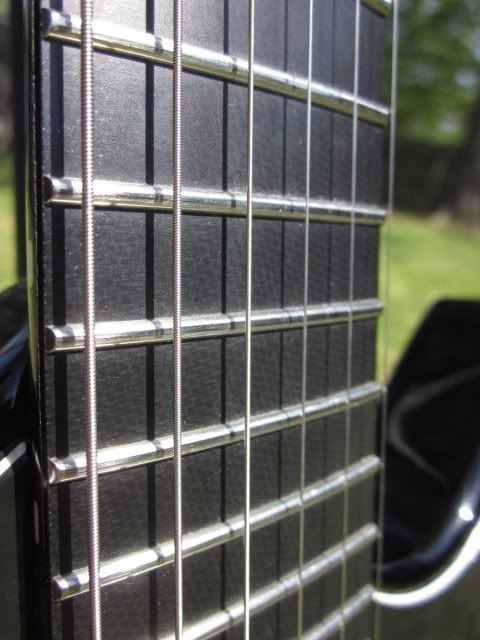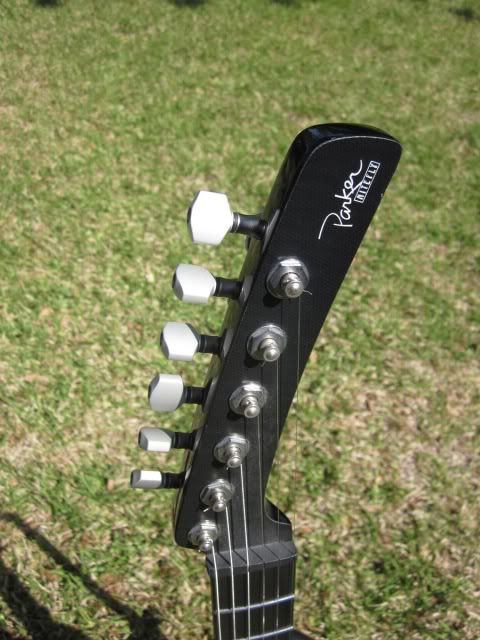 ive never touched a set of sperzels before but I like these an awful lot.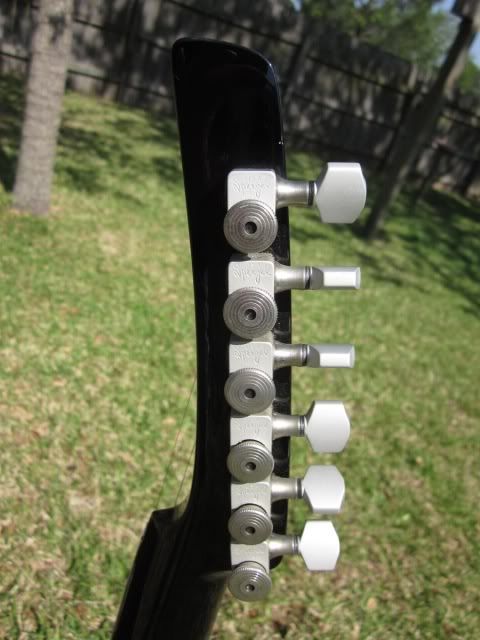 and the one ding. I was notified beforehand. i cant even feel it at all while playing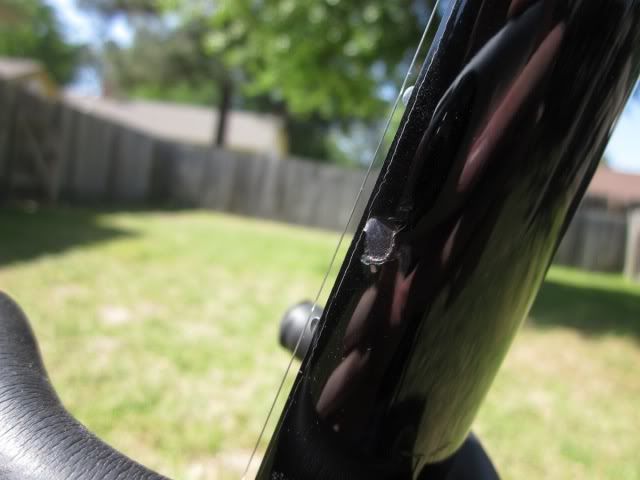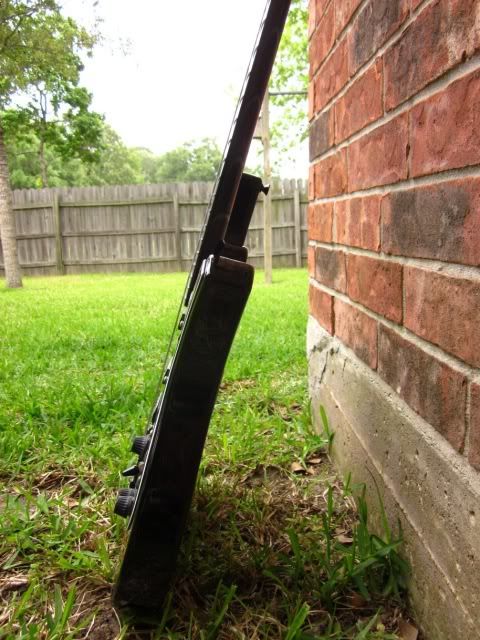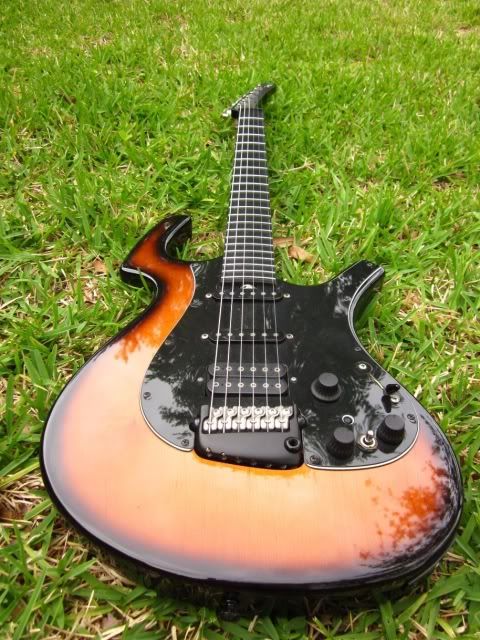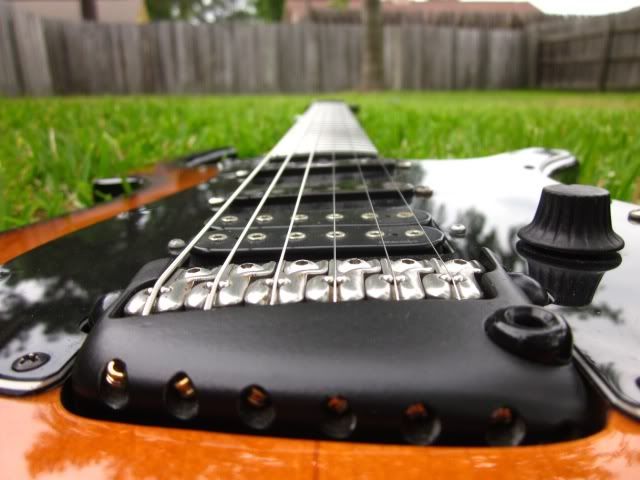 Once it's time for a string change, I assure you all I'll take care of the dust!

I also plan on rubbing a little polish on the bridge saddles. Maybe tweak the truss rod a tiny bit. So far my schecter c-1 classic is still my favorite 6 but this is definitely number 2!!
thank you shaggydogJV for a great instrument and a quick and easy transcation!!
also, stay tuned for another NGD very very soon


Join date: Nov 2007
100

IQ
Cool shit man, HNGD. Parkers a pretty sweet.
Well, I've heard good things about Parker guitars, never played one myself. HNGD!
soooooooooooo jealous HNGD

Join date: May 2008
40

IQ

Join date: Jul 2009
50

IQ
I hate Parkers, nevertheless HNGD

Join date: Oct 2007
396

IQ
Sweet! Parker make an awesome guitar. You made a good choice.

Join date: Jul 2010
200

IQ
I would love to get the chance to play one of those. Never seen one in person. Like the style.
Holy hell! Thats sexy! How does that carbon fiber freat board sound compared to rosewood and maple?

Join date: May 2006
112

IQ

I could never take pictures of it as good as that.

I'm quite glad that you are enjoying it.

Join date: Jan 2009
50

IQ
oh screw you man. showoff. haha HNGD!

Join date: Jan 2005
606

IQ
Fantastic guitar, and a fantastic camera!
I had serious GAS for one of these last week

Very happy NGD mate


Join date: Apr 2011
820

IQ
Eurgh... I think that's hideous to be honest. But, if it floats you boat and you're happy with it, then that's awesome HNGD
Friend of mine has one of these. It is a fantastic instrument. He told me a story a while back where he bought a new parker on sale for $600 from MF, took it to GC and traded it in for $1200 - then bought another and pocketed the profit.

But these are insanely versatile instruments with the Piezo pickup. They sound like a freakin' acoustic! And his model had 2 humbuckers.
Thanks for all the kind words!

it seems like people either love these or they cant stand em! i totally understand since i hated the upper horn for many years.
I could never take pictures of it as good as that.

I'm quite glad that you are enjoying it.

taking good pictures really doesnt require much skill, only just a little bit of patience and practice with your camera. im not trying to imply you are stupid or anything, but do you know that in 99.999% of digital cameras, if you press the picture taking button down halfway, thats how you get the camera to focus on your subject? then you press it all the way to get the photo. i had my first digital camera for like over a year before i figured that out

also, for pics of small objects or if you're really getting up close with something, use the macro setting. i used that setting for the headstock shots, the fretboard, the ding, and the last photo at the bridge looking down the guitar. really really adds clarity


Join date: Feb 2008
130

IQ
Woah, I've never seen a fretboard like that before.

*makes new note on fantasy guitar spec sheet*

Happy NGD!

Join date: Oct 2010
50

IQ
Nice, so how's the carbon fiber fretboard?
pretty nice! my fingers dont really touch the fretboard while i play so i cant say that its "faster" than woods or anything. im sure it will be really easy to clean though since i wont ever have to oil it!

oh and just in case anyone cares about these things, i did some research on this model today. it seems to have been made in march of 1998 and that would mean its either a V4 or V7. the PDF i was reading said the neck was basswood which i thought was really odd, and i cant quite tell if the body is maple (v4) or mahogany (v7). ive never seen the grain on a mahogany body up close as all of my mahogany gits have been fully painted over. this one has a few subdued lines and a small beautiful knot, so my best guess is that the body is maple.