For all those who like project pictures :P
looks mint! I'm hoping taht volume knob isnt staying there..
LOL

Nothing is in place yet. The birdge is not even attached by screws yet.

Join date: May 2007
273

IQ
The grain is very nice!

¿Qué pasa con el Hija de Puta?
I said that because this is the only sentence I know in spanish and it matches my feeling

I'm making covers like this: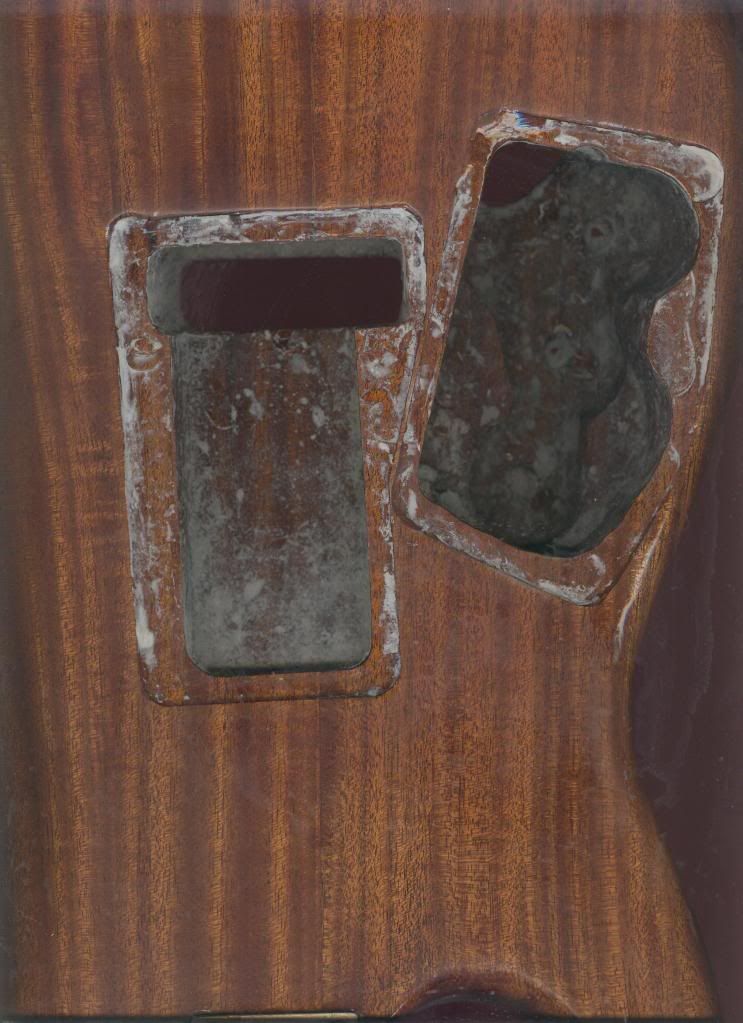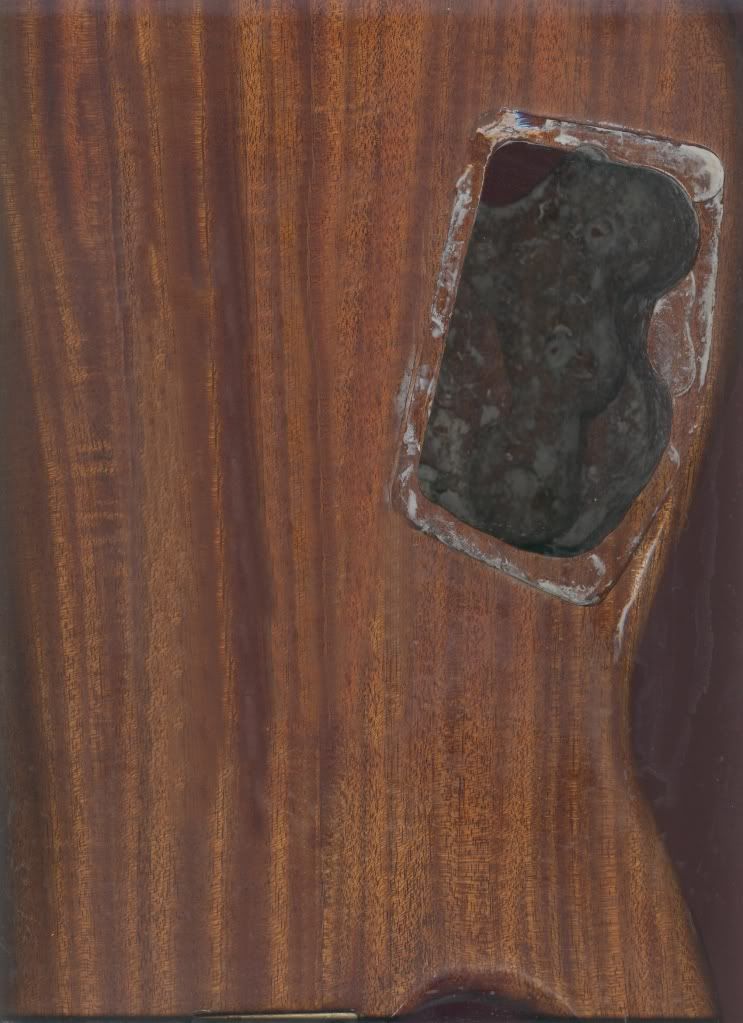 Join date: Feb 2011
221

IQ
Don't keep going!

and when you finish make me one!

How does the computerized editing looks? P:
I'm thinking 'bout making covers with this structure.

Join date: Nov 2009
150

IQ
Very nice man!
I hope to take on a similar project soon as well.

-Tony
Old but cool thread. The neck would be my biggest concern. It looks like you mounted before measuring string alignment, and the fretboard and fretwork may give you trouble when you go to play it. Other than that, looks way awesome.

Join date: Jun 2006
401

IQ
Looking good mate. Very 80s lol.
Almost done!
¡Me encanta!
I'm going to post some sound clips as soon as I get a new sound card


Join date: Jun 2006
401

IQ
I'm going to post some sound clips as soon as I get a new sound card
Looking forward to it mate

Looks beautiful to me

You really put a lot of hard work into this! I hope it plays just as well as it looks! But I'm postitive it will

P.S. in your sig. it should be "Watch as I build". I understand english isn't your primary langauge by seeing the Herbrew in the one picture, but I thought I would just tell you anyway.
Cheers,
Xter!
Thanks

Edited.
Thanks

Edited.
No problem (:
keep up the amazing work!
Cheers,
Xter
A question about shielding:
I have shielded the cavities with copper tape. Now I have to solder each strip to the other. My question is whether I have to solder all along the strips or just one point to make a connection?
just a connection, but i don't think you even have to. I thought it was just to deflect any radio waves.
it is, but it does nothing if the metal isn't grounded, so you solder a connection to each and then make sure there's a path to ground and it shields against EM and RF Interference
So you say just make a point and that's it? Thanks!
Well I was mistaken... I dont even have to solder it! It has a connection thru the glue... Quality 3M stuff

Update: Installing springs, bridge, nut. tuning the strings and then... playing unplugged!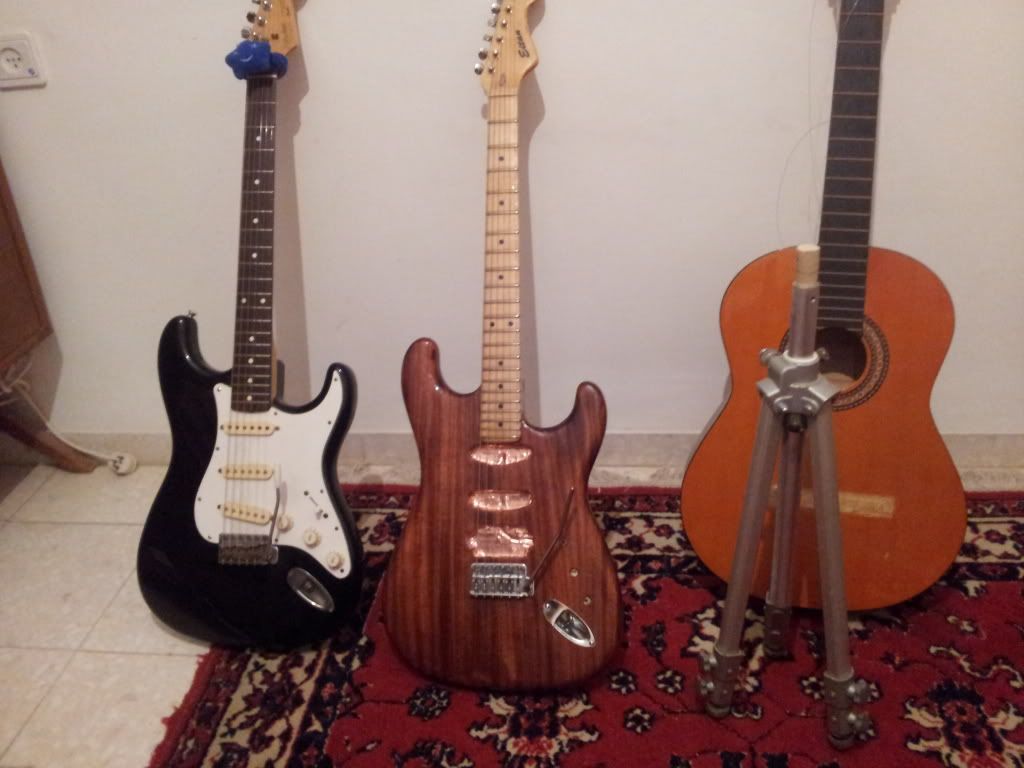 More are about to come

Not to be a dick, just a little curious... but are the dots at the 12th fret supposed to be off-center from the rest of them?
didnt actually notice this til it was mentioned
i must say i didn't understand what he meant ...
*pothead voice* dude, what? All 12th fret markers are like that

by all, i mean factory/standard made strats.

Join date: Jan 2009
30

IQ
I think what he's saying is that the aren't in line with themselves. Like they're crooked on the fret.
I still cannot understand what is the porblem...
I don't consider a difference between my original strat and that one, regarding the inlay.

Join date: Dec 2010
193

IQ
Meh. I think I preferred it when it was all rustic-looking with the rasp marks and stuff. Now you've gone and made it all shiney...bleh!

I kid. That's one seriously impressive piece of work. Have another golf clap (now you know what it means)


Join date: Aug 2011
10

IQ
Wow, great work.
That is seriously impressive.
Thanks


Join date: May 2008
60

IQ
dude i just came acroos this thread awsome job...and im impressed with all the info on here..how much did this all coast??? i have only done mods never anything like this... and i would like to know alittle about how you wounded those pick-ups and something i would like to try. great job

Join date: Feb 2011
20

IQ
Dude so inspiring. A treasure chest of info. Now I feel like if I had the time I would do a build as well. Awesome build man. Looking forward to its sound.
Thanks guys I'm very glad to read your compliments


Join date: Apr 2008
100

IQ
Did you ever get it all wired up? Lets hear it!