How much for my Eclipse?

Join date: Nov 2009
80

IQ
I'll be heading to the States this summer and I was wondering how much Eclipse II's are going for now(4 knobs)? I might be selling my 2007 guitar: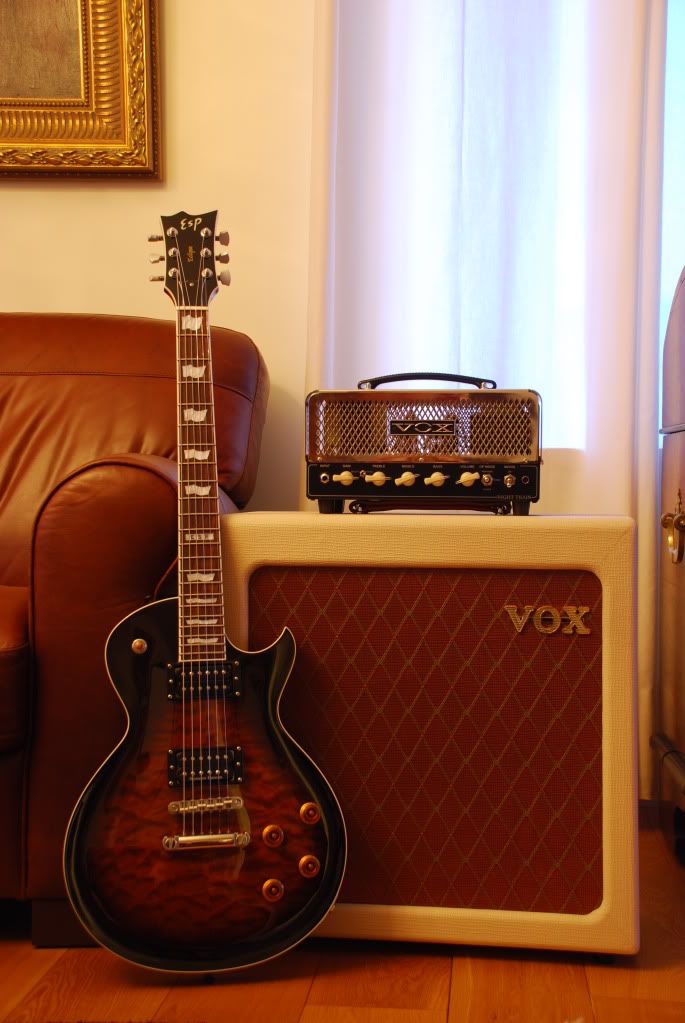 It's in pretty much mint condition, apart from one tiny dent on the body that you can only see up close and personal.
It has Seymour Duncans 59 and JB pups with a coil-splitter.
What do you guys think would be a reasonable price in US dollars?
Hmm I've some go for a low of $350 to a high of $750.
Nice looking guitar! I'd say between $600-$1000 based on Ebay sales I've looked at.
Whereabouts you headin?

I may know a guy who'd be interested.

Join date: Nov 2009
660

IQ
Why do you want to sell it? You have a real gem there - they don't make them like they used to, with the 4 knobs.

That said, you'll probably get around $6-700 or so. The Eclipses go for dirt cheap here. I say that much just because it's a 4 knob. A normal Eclipse could go for around $500.

Join date: Nov 2009
80

IQ
Ok screw that, I'll keep it instead. It's a really good copy. Only reason I was thinking of selling is because I'm leaning towards more acoustic stuff. And I have my Strat for the occasional blues.

Join date: Feb 2005
220

IQ
Honestly I think these prices are pretty low for what you could really get. Ive seen used ones go for around 900-1000 USD easy. Just dont try to sell them at guitar shops, they will give you a lot less and sell it for around that price. New in the US they are around 1400.
Where are you now? I wouldn't sell it in the states because you'll probably get more money for it where you are now.
@ some suggestions made in this topic: wtf? 350? 600? Are you guys out of your friggin mind? A lawsuit eclipse (4 knobs) in good condition is AT LEAST 1000$.
@ thetoastinator: they don't sell these in the US