1984 Charvel Route 66?
I found one on craigslist and offered to trade my '85 Fender Contemporary Strat for it. He says he'd like to trade even, but the ad didn't have pics. I'm waiting for him to email pictures, but the description sounded promising. Anyone know anything about this guitar? Other than what I already found...
In 1984, Charvel made a limited run of around 100 guitars called Route 66, which consisted of a Fender Telecaster style body in black, red, or sunburst, and fitted with chrome or black hardware and dice as volume knobs. The flashy styling and steep price tag ($1200) proved to be unpopular, and this basic style was later revived for Korean production under the Jackson brand.
The Charvel Route 66 is a limited run guitar, made briefly in 1984 in Charvels Ft Worth facility. This model consisted of fewer than two hundred pieces, and served as the stepping stone to the cheaper korean made Jackson JTX. This was due largely in part to the vintage style and look, as well as the lack of eighties guitar necessities, such as a locking tremelo and flashy graphics. The Rt 66 closely resembled the Fender Tele in electronics and design , but had a higher price tag and could not compete with the price line of the Mexican models fender was producing at the time, so they stopped production as quickly as it was started. This guitar sold for $1200.00 in 1984 and due to its limited run has become a highly collectible piece. These guitars came in Black Candy Apple Red and Sunburst,with Chrome and Black hardware.
And that's it... All I know about this particular one is it's red with a black pickguard, and is in, according to him, excellent condition.
He's saying he's trying to get some pics for me now... I'll show you guys when I get them.

Join date: Dec 2009
190

IQ
I'll post here so this thread isn't lonely.

Plus I kinda wanna see it...

Join date: Nov 2008
50

IQ
I'll post here so this thread isn't lonely.

Plus I kinda wanna see it...
i am with ye bredren

I like Teles...

I have a fondness for Charvel, even though I don't own one.

I'd love to see some pics.
Here are the pics he sent me: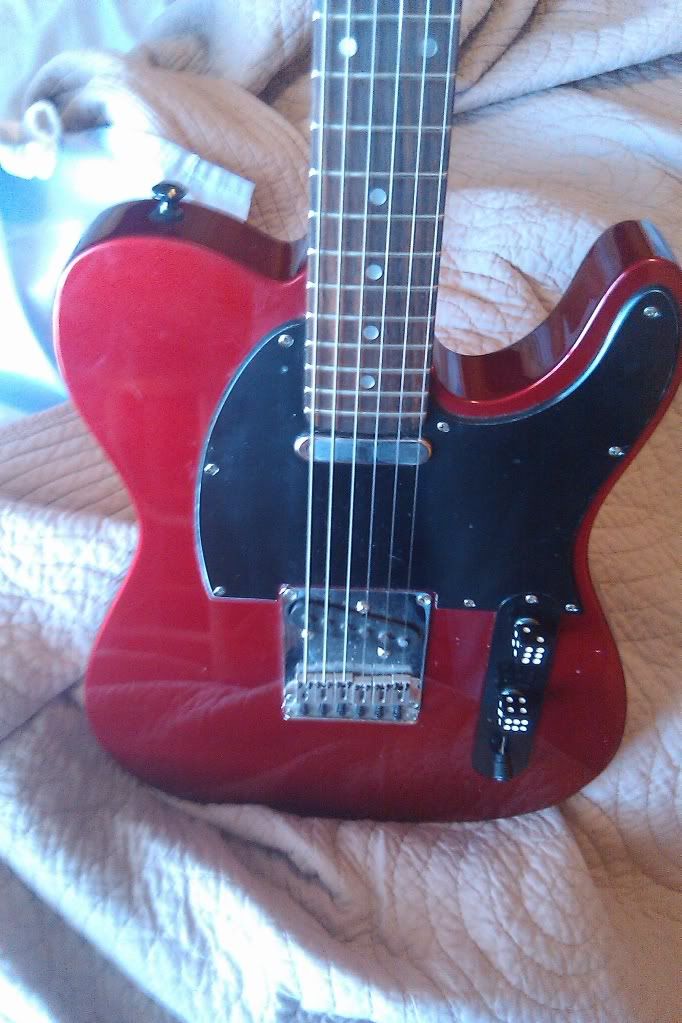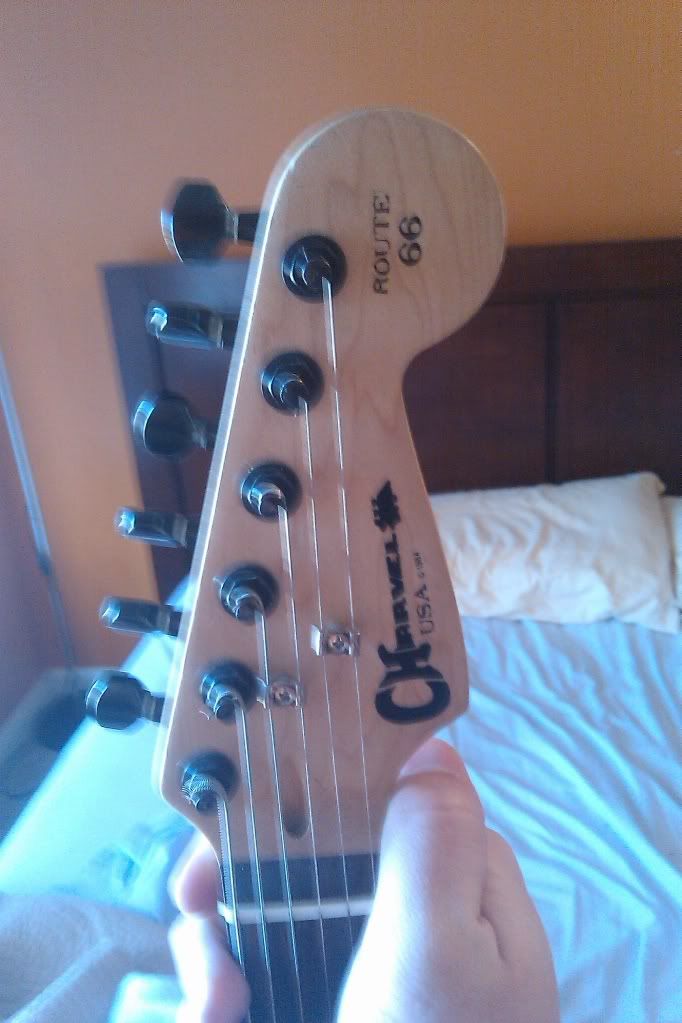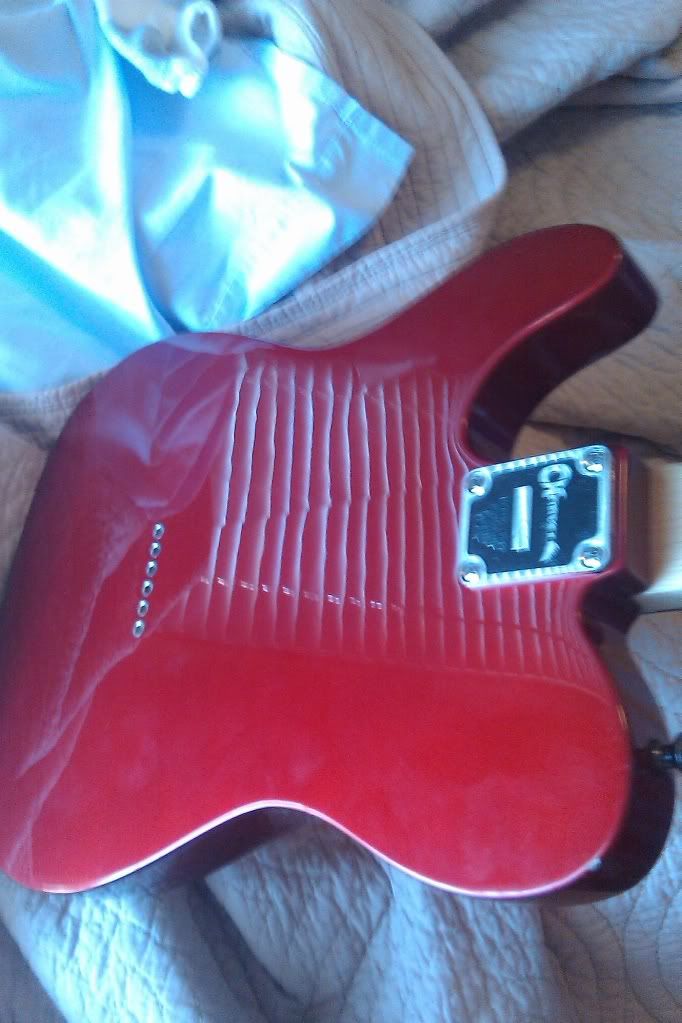 So it's pretty much just an exact copy of a Telecaster, with dice for knobs. I was halfway expecting like a hot-rod Tele with humbuckers knowing Charvel, but this is cool too because I was actually looking for a Telecaster. I think I'll do it, since these are supposed to be extremely rare anyway...
Last edited by CaptDin at May 3, 2011,
I like it! If it suits your needs and is too your liking, go for it. Personally, I would.
I'm getting it. Meeting him today.

I think it's a pretty good deal, considering it's an American-made Telecaster. The guitar I'm trading for it is worth about $400, and I hate the locking trem on it. Plus, I already have an Epiphone Tony Iommi SG for humbucking applications anyway, and I've been looking for a Tele-style guitar to diversify my sound options.