The Jillard Guitar Thread! (Builds, videos, and more)
Feel free to post and stuff guys...
anyways, il share a little side project i've been working on, sinc ei jsut worked on ti a bit in the shop today.. im rather covered in sawdust.
I have been building a cajon! mostly a prototype to get the hang of it, and to see if it sounds good. but i realyl want want and so do alot of my friends.. and if it proves inexpensive enough, i can do them as gifts for people and stuff.
got the dimesnions from some random plan online.. didn;t give it much thought but ran to home depot and got a bunch of fir plywood for the back and sides, and some birch thin ply for the tappa. again.. cheap, simple.. jsut an expirement. if it goes well i will move to hardwood cajons. if needed.
So i cut all my peices to size, layed them out.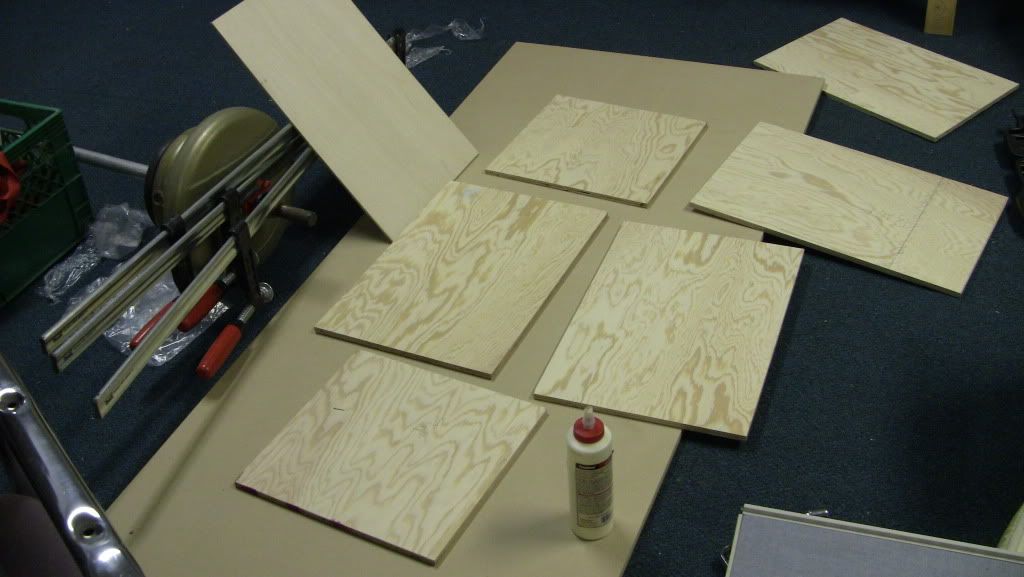 then i gleud the top and bottom to the sides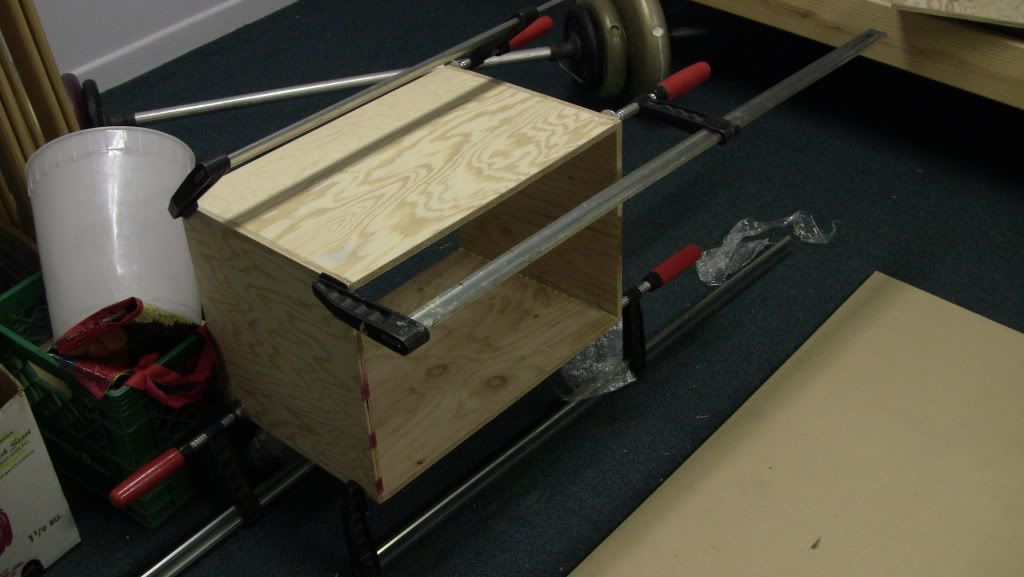 then glued the back on: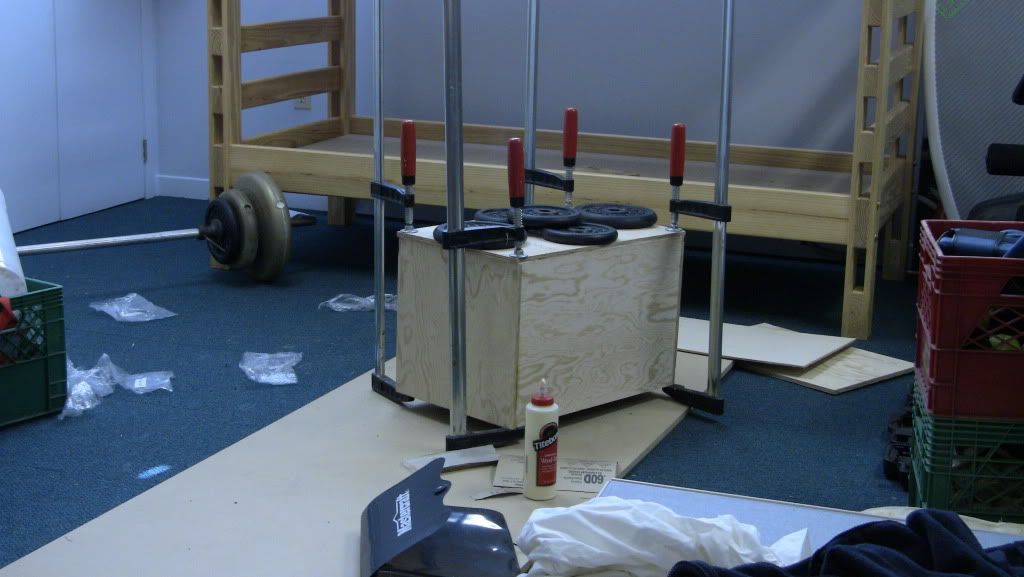 let that sit for a day, sanded it all down and then moved to other thigns.
i drilled a hole in the side using a drill press and a hole saw, came out really nice. (to my surprise.. im not used to plywood)
and i routed the top and back to a 3/8ths radius. had a bit of tearout due to me not knowing how ply reacts to a router.. figured out how not to aproach it... ah well.. its just a prototype, a little boo boo on the back is fine.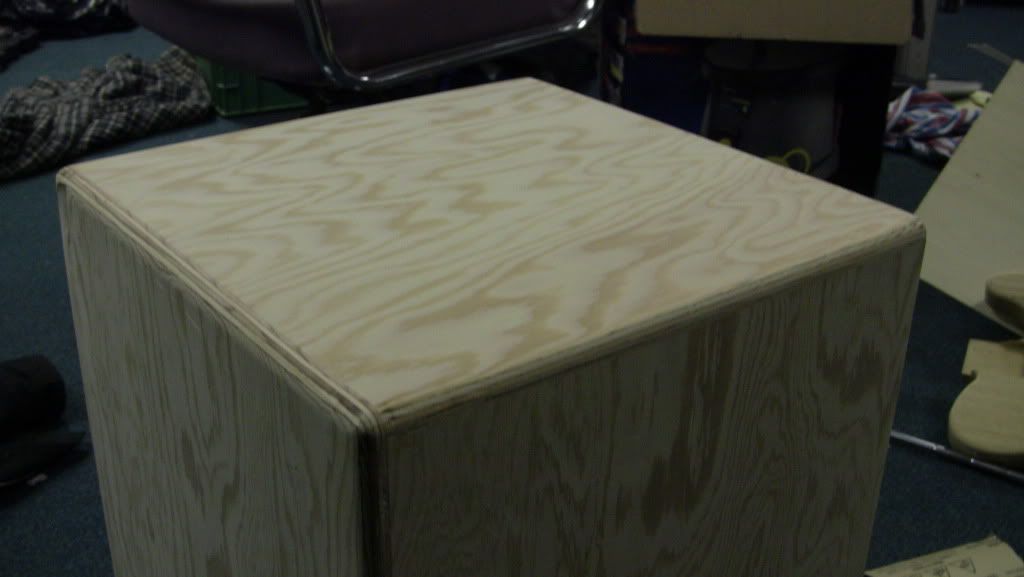 i bought a 14" snare wire. and then cut it in half.. to get 2 cajons out of it.. yay cost effectiveness!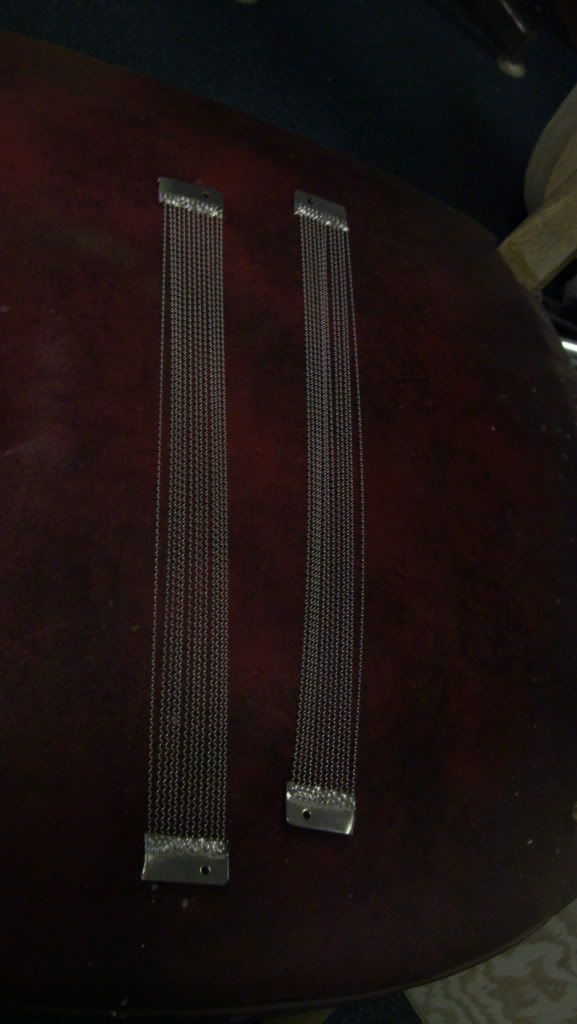 finnaly, i got some leftover wenge scraps from one of the tele's and glued them about 1/8th shy of the front. i will probbably stain the back and sides on this one, keeping the tappa natural. might lacquer them if it ends up sounding any good.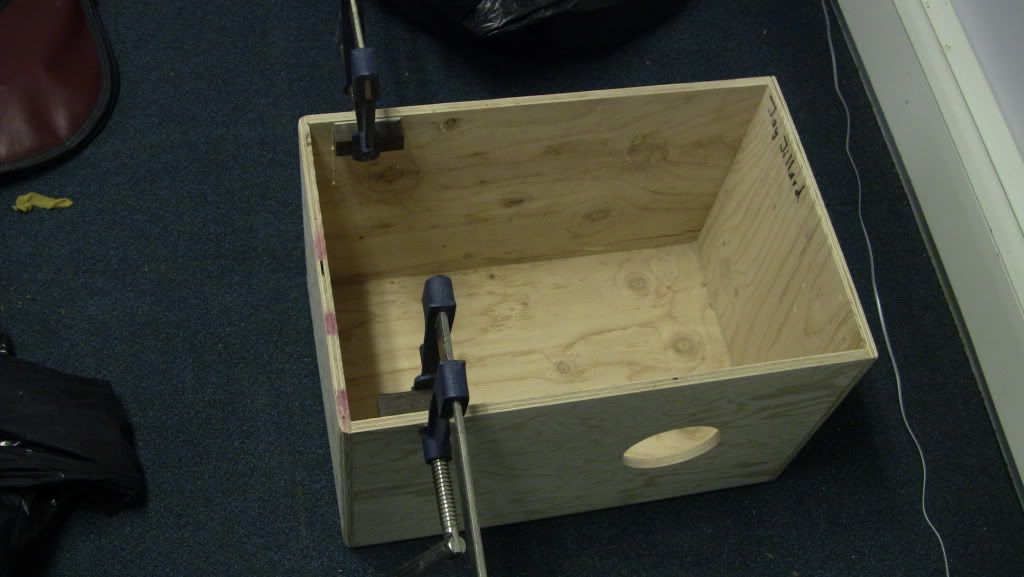 i know i have other pictures of those tele bodies.. i got them all rotued and drileld in the same day.. just have to find those pics.
anyways, thats alot to read and stuff, and im covered in sawdust and have to work real early tommorow. but stay tuned, there will be more.
cheers.