The Jillard Guitar Thread! (Builds, videos, and more)
-Stickied-

Also +1 for inlay tutorial, I could use all the info I can get for inlaying right now

Join date: Feb 2009
30

IQ
Nice guitars man, and I like the all in one thread idea. I can't wait until I have enough money to start my build. This only makes me want to more.
hey.. its been a while eh guys?
Is it just me or.... your strap is kinda backward?
its just you.

and that's not me in the picture
Whati meant is that the ''tail'' is on the front
Join date: May 2009
10

IQ
Recently, I saw a Tele that had been made with a rosewood body. I can't remember where, really... But it looked great, and I can't help but think it would have a bright and unique sound for a Telecaster. I just thought I'd bring that up before you used up all of those wenge necks. It sounds like a great combination for aesthetics and tone, or at least worth the gamble. Though, I can only imagine that a slab of rosewood would be pricey...
Hell, maybe I'd buy it...

wenge necks don't cost me much to make.. i use them on alot of my builds now.

its my favourite wood. =]

i ahve been wanting an all indian rosewood neck tho.. just to try it.

maybe a thinline tele..rosewood top, rosewood neck.
I've got a 5-piece wenge and maple neck sitting in my closet waiting until I find a chance to take my body woods to someone who owns a planer.

The neck is fantastic. Wenge is beautiful and the unfinished feeling is incredible. can't wait to hear it wonce the whole thing is assembled.
Join date: May 2009
10

IQ
probably wood of some sort.. flamed maple? i unno.

this isn;t a real planned build.. jsut like.. one of those things that would be fun. but.. i have so many other builds that take priority in september.


i guess this is a good place to update what im doing with life.


In September i am going to be learning under a guy named Garren, of loucin guitars.

hes currently building guitars for Phil X, zakk wylde, and.... Dave grohl. so.

thats flippin awesome.

anyways, im going to be building a sweet acoustic and documenting the crap out of my experience there.

also in september im building an electric for a guy from "Said The Whale" theya re one of my favourite bands so im SUPER stoked to be able to do this.


also this year (from september to Jan-ish) you can probbably expect:

new legocaster neck,
neck/guitar builds for my first few customers as a token of appreciation for starting me out.
fanned fret heeless strat
p90 empress
bunch of other random builds. i got TONNES of wood kicking around. ltos of alder, maple, flamed maple.. that sort of dealie.
Cant wait to september.. ha, yeah, wait. school's back in september. I think your builds would worth school, tough. :P
pfft. school never done nuttin good fer me.
I meant that your built would hrlp me endure school ;p
oooh i get it.

glad i can help =P
pfft. school never done nuttin good fer me.
Ain't that the way... everyone I know with jobs they love never got there through school :p
well. i got an order for a cajon from the girls section of camp here.. i guess they were mad they never got to use mine but the youngest kids did.
so anyways. they ordered one.. and i built it in 2 days. woot.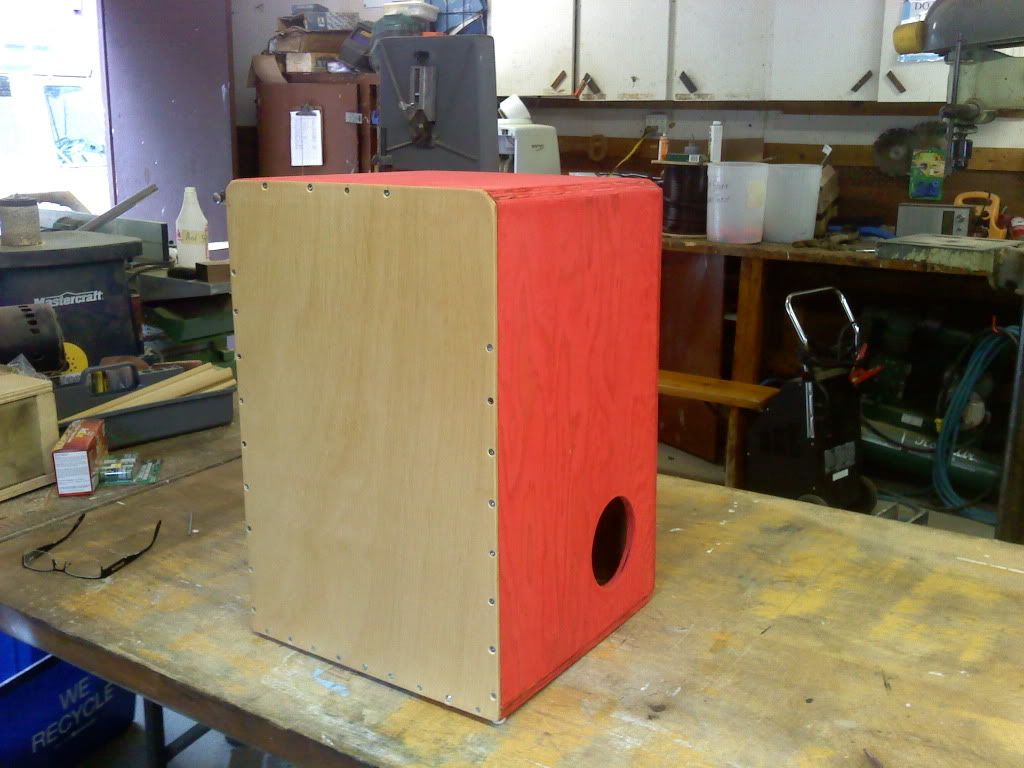 and then within the past 24 hours, i got orders for 3 more of them.. so. thats pretty sweet.
il be making a bunch of them it seems during the next 2 weeks.. going to devise some jigs to make gluing them easier.. may get a biscuit joiner or something.
that's cool mate, how much you charging for them?
they are pretty cheap right now. 60/piece

basically they are all same size/ etc. then you just choose a color. they are a BIG hit around here, and even people that often run live gigs+recordings, and people that have recording studios etc, have said how awesome mine sound when mic'ed up.
might have to save and order one, shame it'll probably cost more to ship it to the uk
lol yeah. there really not hard to build. i suggest you try it out =]
Yeh, cause my current 2 guitar builds, 1 guitar make over, a guitar restoration, 2 amp builds, a self designed ts9 mod (admittedly almost done now) and a distortion pedal design and build from the ground up isn't enough to be going on with >.<
Think I may clear out some projects first

all it takes is some plywood and 2 days. =P

i have a bajillion other buidls aswell. ive just noticed that these cajons are a way to amke a QUICK little bit of spending money for gas and materials for other builds.
woah.. i've mever sold hotcakes before, but i think this is what it feels like.


in 24 hours afetr completing my first cajon sale, i have orders for 6 more.

and i had planned to build one for myself, and a couple for some friends of mine..

i need to think of a way to speed up the build process.. kinda like.. production line this thing.


the only time consuming part is the glue up.. getting things square and in place is tricky. i need to build some sort of jig that lines everythign up, so all i do is pop the pre-cut pieces in and clamp them.

any ideas?


alternatively i may just buy a biscuit jointer... maybe that would make things easy.
I've got a few ideas, no idea how I would describe them or of they would work though :p

Biscuit jointer may be the best option :p
Build a frame out of 2x4s and attach clamps?
yeah thats what im thinking..

like.. building a fram that fits inside the cajon.. so i can just pop the sides on, add some glue, then throw on some clamps. it would jsut ensure squareness, and help as an "extra hand"
either a jig that sits on the inside, or like a frame that goes on the outside maybe?

like, a skeleton made of 2x2 or something that you put the sides into, then the inside framing or bracing holds the sides tight against the jig/big frame

if that makes sense. I don't even know how you're bracing the insides of these actually, lol
just bought enough wood for 6 cajons.

no more fir. i upgraded to 3/4 maple. slightly more expensive but 100x better looking.

Join date: Mar 2009
30

IQ
If you wanted to production line the cajon and find a way of gluing it up square, try a dovetail jig for your router. Once your set up, its easier and more precise than the biscuit jointer and the joints pretty much always glue up perfectly square. Also you don't need to worry about the glue squeeze out gluing the cajon to your frame

lol, dovetail will be nice one day.. once i get into ahrdwoods probbably.


for now i made a cross brace that will hopefully help square things up.

Join date: Sep 2009
170

IQ
there is a cajon in the shop where I work thats dovetailed myrtle wood. (disclaimer: myrtle wood is not exotic where I am from, its everywhere) its very pretty.

Join date: Mar 2009
30

IQ
Good luck with the cross bracing then, can't really help you with that. Also, if you get the inclination to do dovetail joints by hand, don't :P

How did you obtain such color?
white krylon spraypaint....
New toys!
i guess this is a shadow of whats to come this year. =]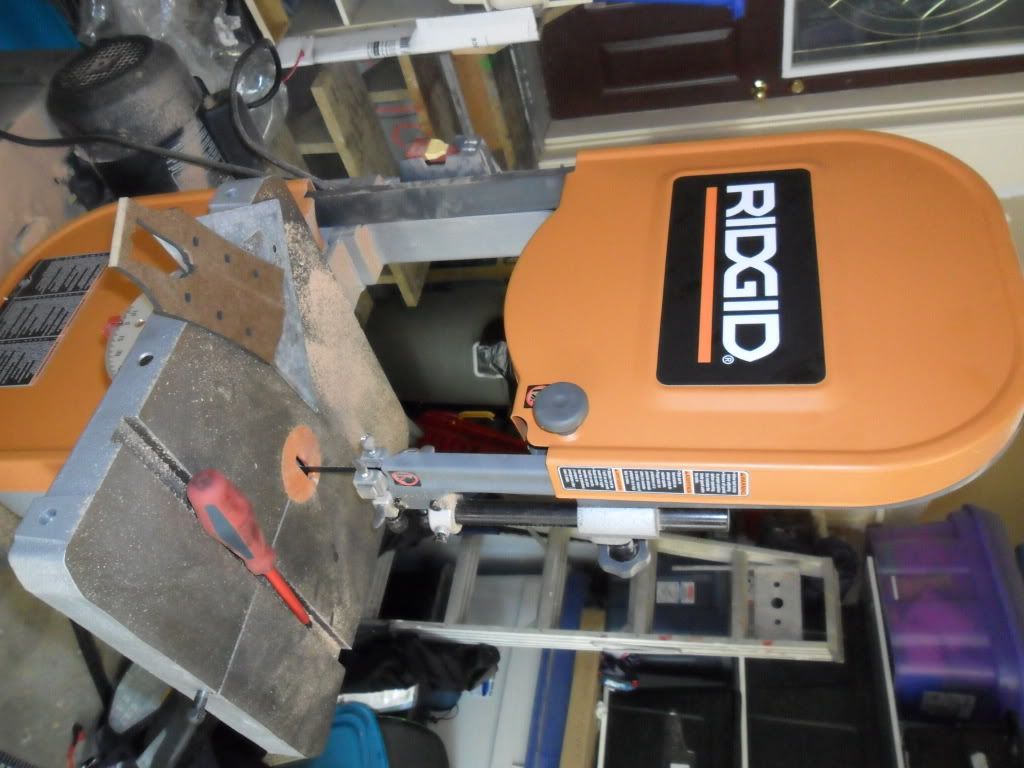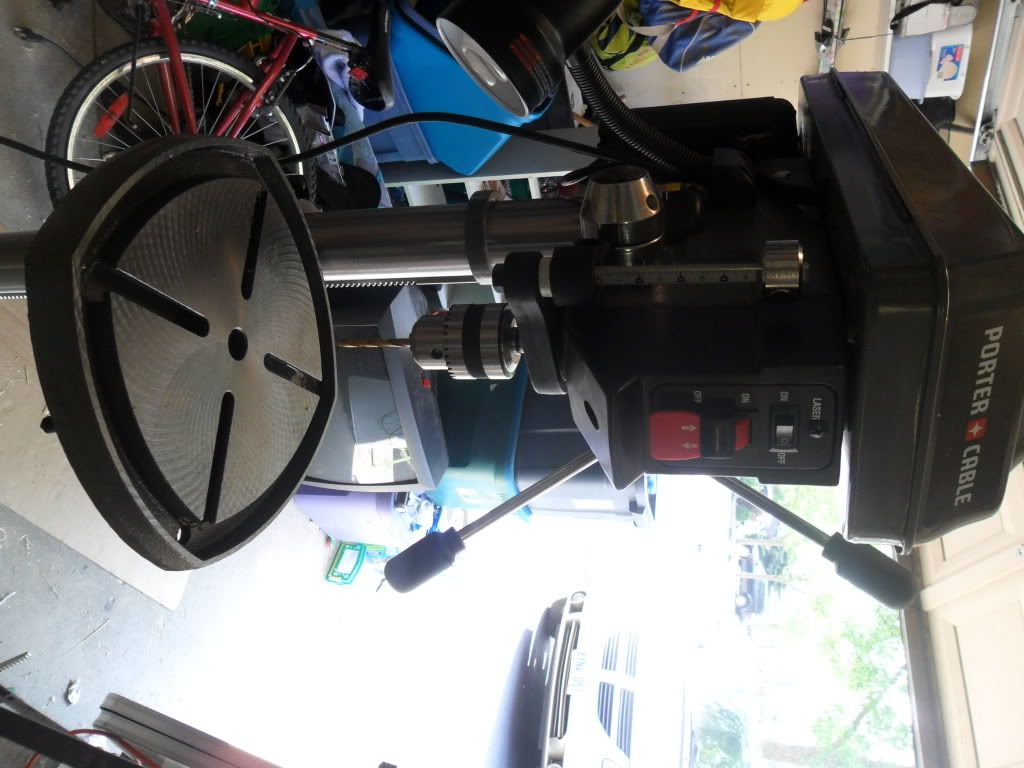 Join date: May 2010
80

IQ
Hey! First time looking at one of your threads. I like the work! Just curious, do you take custom orders from anyone? If i PMed you some specs, think you could give me an estimate? I've been wanting a custom guitar for a long time now haha. Still, love the thread!
yeah man, ive done a few custom orders, got a big one on the go for Said the Whale. just shoot me a pm or e-mail jasonjillard@gmail

Join date: Jan 2009
30

IQ
Hey,
I'm personal friends with Said The Whale!
Goddamnit Jason you're always getting tools that I need/want before me

Congrats though