cheap guitar overhaul (with pics)!
Hey guys, I had a guitar that was just sitting around in pieces after I used its neck for one of my other guitar projects, it was originally a black Ibanez RX20, just a cheap beginner guitar. I figured now that summer is here I would have some fun with it so I am re-painting it, rewiring it, and hoping it plays decent after its all done.
Im going cheap as can be on the guitar, the most expensive thing that I've bought for the guitar were the two single coil pickups for $30. They probably wont sound great, but I am bascically looking for a beater guitar that I can keep in different tunings. If I like the way it plays or something, I can always upgrade parts later on.
Specs
Ibanez body- plywood, not the best, but hey its cheap and just sitting around my house
Dimebucker pickup I had lying around in bridge
single coil in neck (dont know brands, middle is just a dummy pickup)
Squier neck and tuners for right now, possibly upgrade in the future to an Ibanez neck.
before paint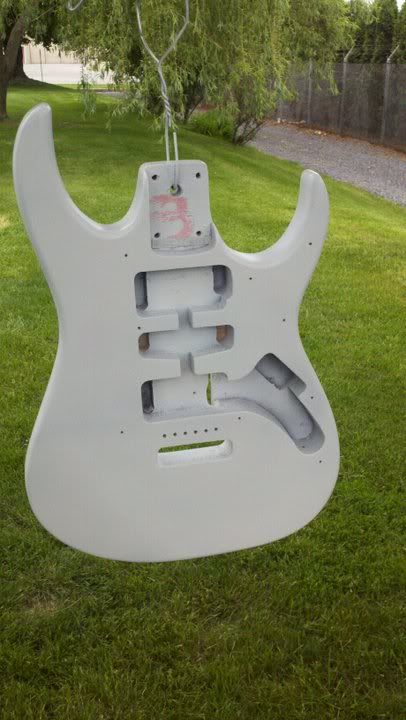 After Paint - satin white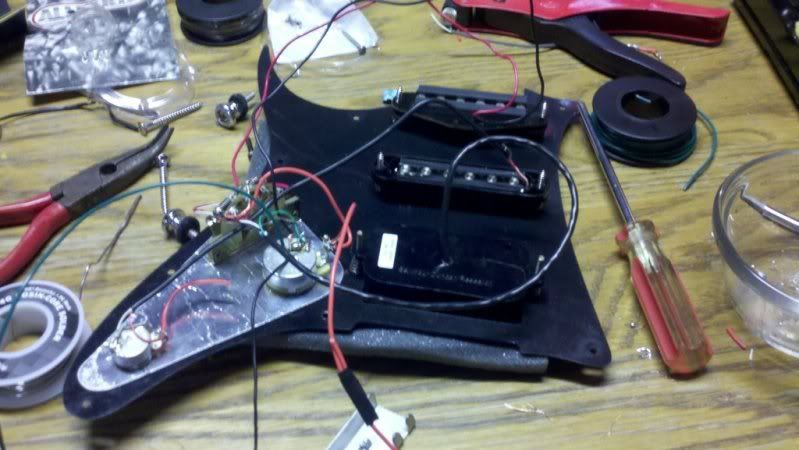 wired up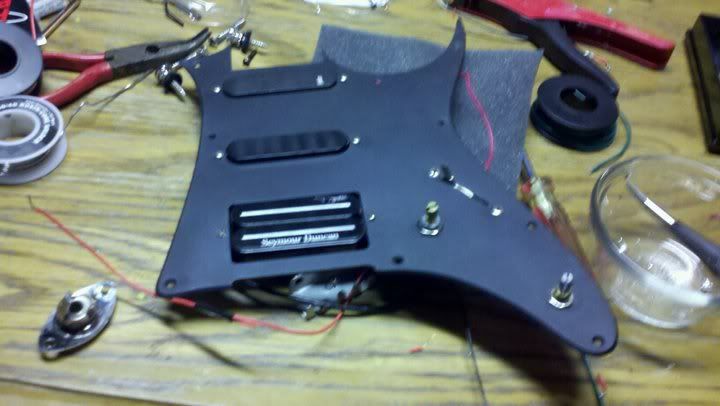 Painted the pickguard black
Any cool designs you think I should do on the guitar? Im thinking maybe of having some black racing stripes down the middle unless I come up with other ideas.

Join date: Mar 2011
20

IQ
Make it shoot fire and kittens out of the head stock (not at the same time of course)
Thought about doing that at one point but... I'm allergic to cats. Maybe puppies...

Join date: Mar 2011
20

IQ
Puppies would be just sad since they don't land on they're feet, and they don't have the cuteness of kitties. Maybe miniature ponies or unicorns if you can find them

Join date: Mar 2008
191

IQ
Make it shoot fire and kittens out of the head stock (not at the same time of course)
Better idea, shoot kittens THAT shoot fire out the headstock (and that are hypo-allergenic). In all actuality, scuff it up and paint it dayglo orange

Last edited by LeviMan_2001 at May 15, 2011,

Join date: Jan 2011
10

IQ
Paint it neon orange with a holographic pickguard with pictures of kittens playing with rainbows on it. Simple.
Shit, I might have to get another cheap guitar just to paint neon orange. I already put enough coats of white on this thing and I want to keep it white, but now I also want a neon orange guitar.
Well its not neon orange but its finished. Plays decently, needs new tuners but the stock ones work okay for now. Sounds alright from what I can hear, all my tube amps are in the studio right now but it sounds good through my little Vypyr combo that I use for teaching guitar. Overall a fun project!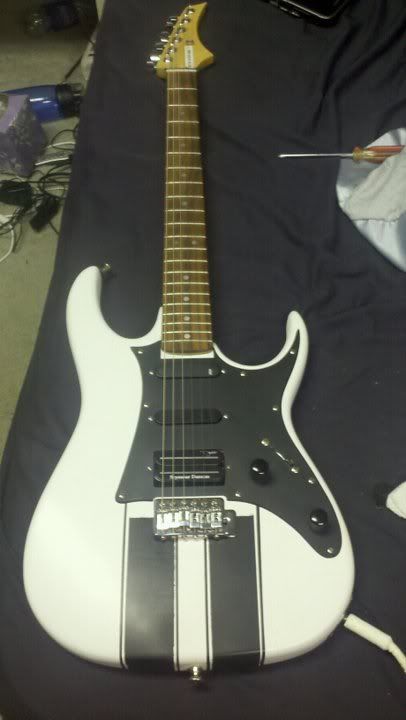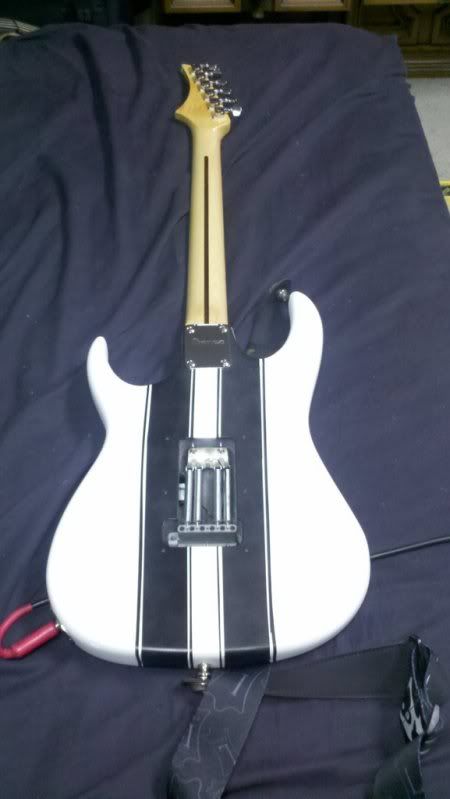 Join date: Jul 2010
120

IQ
You don't have the best thing about this guitar, I did the same with mine and the 1 piece neck is amazing. Best neck i've ever played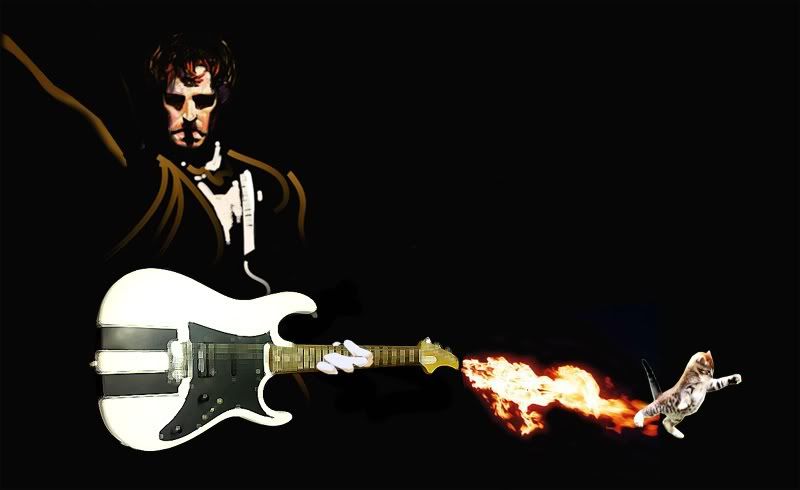 ...sorry, I'm bored.
Dude, that is so cool... a cat that can fart flames, guitars and humans.