Boss DD-3 Delay FS-USA
I've got a pretty much brand new Boss DD-3 delay pedal for sale. I bought this pedal this past February at a guitar center in Atlanta, and it has very little use on it. I have the original box and paperwork, and it's in brand new condition.
I paid around $115 for this new, and I'd like to get around $75, but I'm willing to listen to offers. I'm located in south georgia, and I'll ship anywhere in the CONUS. I'll leave it up a few days, and then it's going on ebay.
Sorry for the picture quality, I took it with my iphone, and had to brighten it up a ton.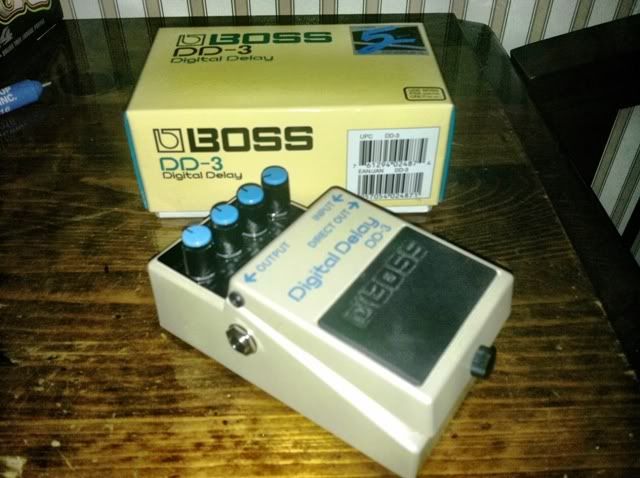 Oops, I put the wrong tag on the address...