Photo/Wallpaper-Editing Help Required

Join date: Nov 2007
62

IQ
All pictures in my posts are thumbnails, click for full size.
Greetings, my friends, contemporaries, mods and PotBellyShogun.
Backstory: I'm something of a wallpaper aficionado. In particular, I quite like dramatic landscapes or macro shots.
Currently, this is one of my favourites:
Personally, what does it for me is the colouring to give a very intense atmosphere to the scene.
I recently happened on a picture of Endeavours launch (credit: Red Huber):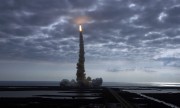 I don't know how much he's already post-processed it, but I sought to make it a bit more dramatic - after playing around with some layer overlays and the colour balance, I eventually got something like this: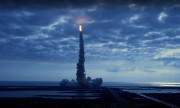 So my questions are thus: What techniques should I study and learn to get something like the first pic? How can I add dramatic effects to photos like the stock photo? I've already looked around the net, but I honestly didn't find that much that could help me out - any assistance would be welcome


Join date: Nov 2008
56

IQ
If you are in photoshop, make sure to completely familiarise yourself with:

-Curves
-Levels
-Photo filters
-Colour balance
-Hue/Saturation
-Lens blur (you can combine it with an alpha channel for selective blur, which can have lovely effects)
-As you said you did already, different blending techniques. If you duplicate the layer and play with blends on the top layer (and play with the blend parameters too), you can get some lovely effects.
-Adjustment layers: They are useful for fine-tuning any adjustments like level or contrast adjustments.

Edit: I used "lovely effects" twice in one post. Jesus I'm turning effeminate >_>
Last edited by entity0009 at May 25, 2011,

Join date: Nov 2007
62

IQ
If you are in photoshop, make sure to completely familiarise yourself with:

-Curves
-Levels
-Photo filters
-Colour balance
-Hue/Saturation
-Lens blur (you can combine it with an alpha channel for selective blur, which can have lovely effects)
-As you said you did already, different blending techniques. If you duplicate the layer and play with blends on the top layer (and play with the blend parameters too), you can get some lovely effects.
-Adjustment layers: They are useful for fine-tuning any adjustments like level or contrast adjustments.

Edit: I used "lovely effects" twice in one post. Jesus I'm turning effeminate >_>
FFFFAAAAABULOUS, dahling! Seriously, thanks! That's a step forward. Cheers