New Cheap Acoustic Day x 2

Join date: Jul 2009
110

IQ
The first which I got a month or two ago is a B.C. Rich acoustic. My friend bought it from someone else and had the bridge reglued to the body, and I bought a $50 squier strat and then traded it for this because I didn't own an acoustic.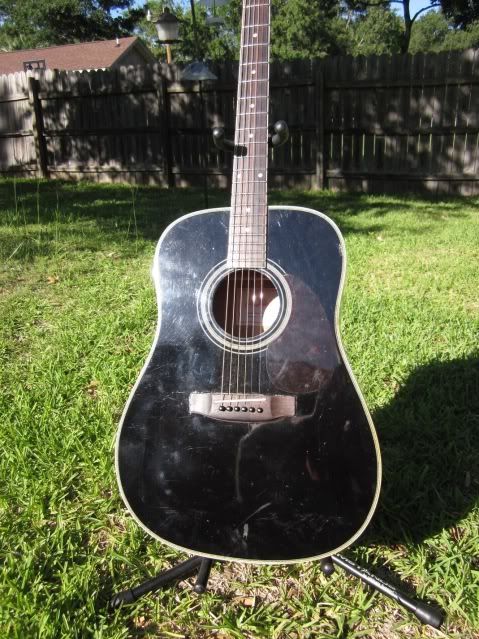 these might be real rosewood back and sides? it sure looks like rosewood on the inside of the guitar. either way, looks pretty ****in spiffy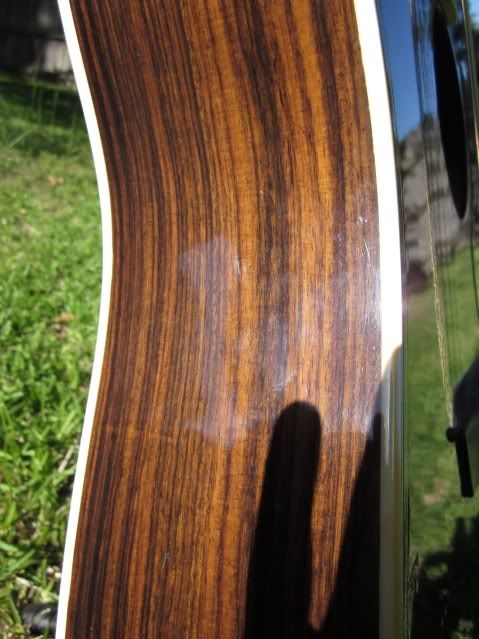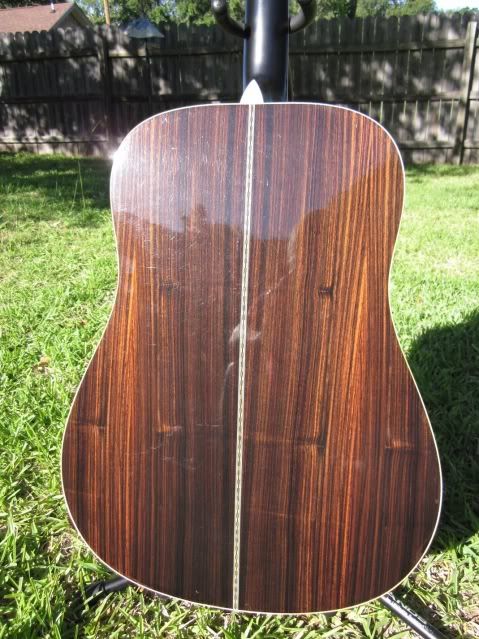 The second is a Ventura my friend sold me for $50. Not sure how he came about owning it. After playing the B.C. Rich for a short while, I got involved with a group that may or may not want to do something live. I'm the lead player in this group so I discovered that I needed an acoustic with a cutaway.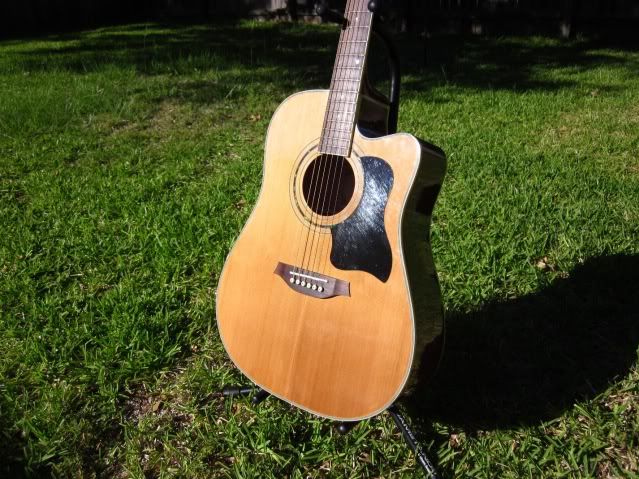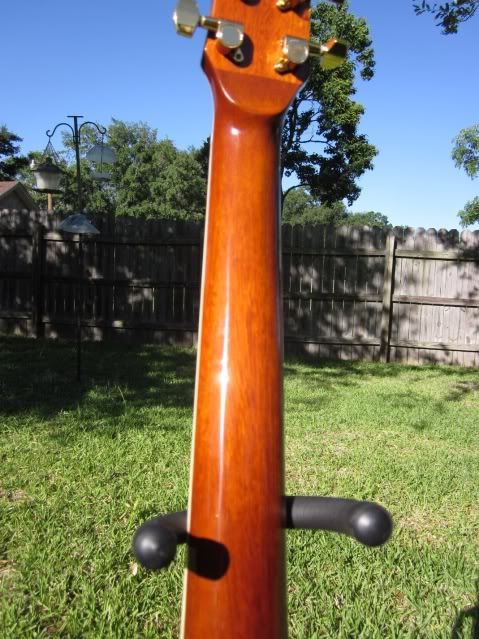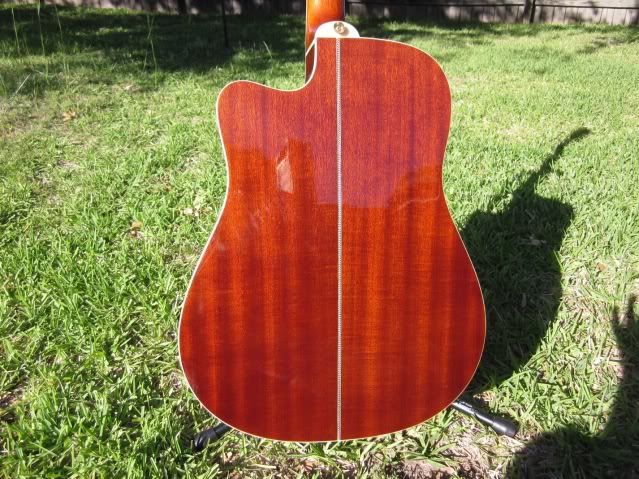 Join date: Jul 2009
110

IQ
My cat helping me oil the exceptionally dry fretboard. By helping me, I mean scratching his cheeks on the headstock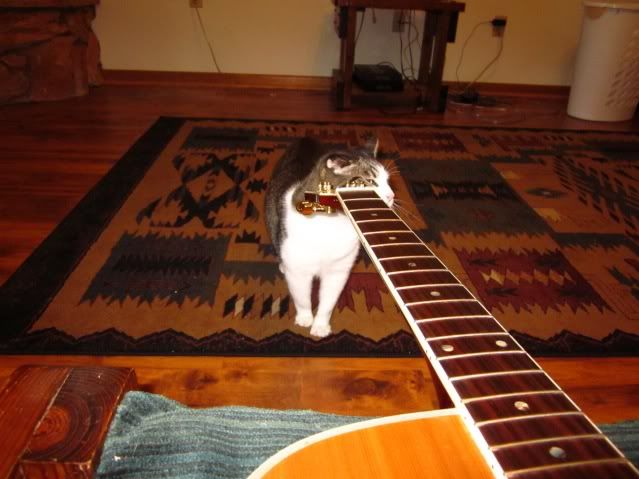 $100 never sounded so good!
The guitars are different from eachother and I like them each for what they offer. The B.C. Rich is brighter with less low end and has a smaller neck. The Ventura sounds more like a traditional acoustic, if that description helps any? It's got a slightly beefier neck which is fine. It's got a nice loud warm low end to it that I like for some things and not for others. Neither of these have electronics in them. Im undecided whether I'm going to spend $$$ and put some in them or if I'm just gonna get a Simon Patrick or an LTD exotic. While I was typing this, I was notified that the project I needed an acoustic for is on hold, so there's no real rush to go buy another one.
I know virtually nothing about what to look for and what to stay away from when it comes to acoustics, but I like how these sound and play, so I'm going to hang onto them. Thanks for looking!