PAF anniversary?

Join date: Sep 2005
170

IQ
I'm thinking about moding out my Ibanez Talman with some new pickups, I want something smooth, classic sounding with low output and I was thinking about the Nickel covered Dimarzio PAF anniversary set for neck and bridge, but I was wondering if anyone has any more suggestions from Seymour Duncan or another company, specifically something hat have a nickel cover on it since I want to preserve the look of my guitar.
Guitar
Ibanez Talman TC420
Basswood Body
Maple neck (bolt on) 25.5 scale
Rosewood fingerboard/22 frets
Vintage Fulcrum tremolo.
2 humbuckers, 3 way switch, master volume, master tone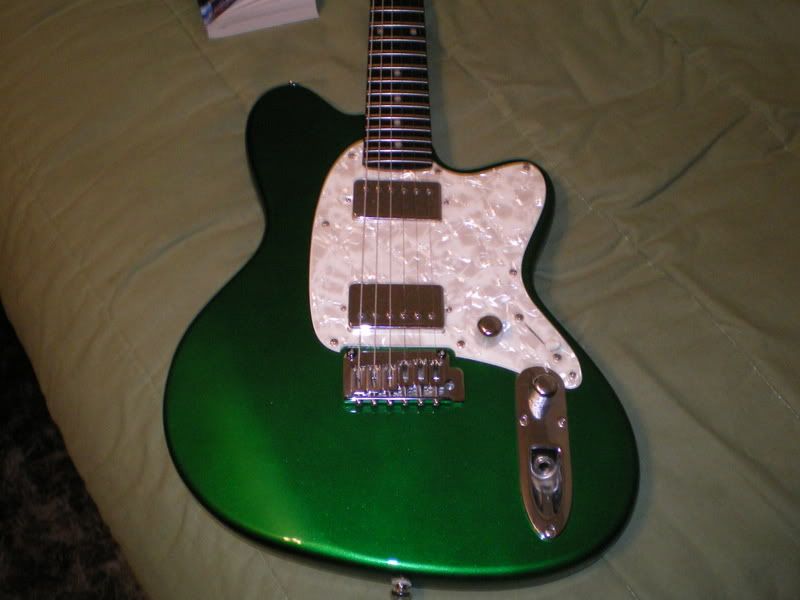 DiMarzio's PAFs aren't very good. There was a thread deconstructing one over at dimarzioforum, they're pretty much PAF Pros but with regular screw/slug pole pieces and a very slightly lower wind on one coil. With a basswood body they'll be very harsh.

Seymour Duncan Seth Lovers are the standard go-to option for PAF-a-like pickups at a reasonable price. SD Alnico II Pros, '59 and Pearly Gates are also good, low output and smooth-sounding options each with a little more defined character than the Seth Lovers but they're also all very slightly more modern sounding.

Gibson Burst Bucker 1 and 2 sound right but they're quite expensive

Bare Knuckle make a range of PAF-ish pickups with various tweaks to the basic tone. Pick one with more bass to warm up that basswood/bolt on/trem combination. Bare Knuckle are probably the most expensive option though unless you go for a completely custom wind.

Join date: Sep 2005
170

IQ
Thanks, I'll check those out.

Join date: Dec 2009
240

IQ
a duncan 59 will be a much better "hot" paf option. a seth lover will be a more accurate PAF type option

also, check out lollard pickups. they're expensive, but they sound absolutely amazing