NAD!!! First on UG, i think so...

Join date: Dec 2008
110

IQ
So its been almost a month now, but I just got around to this. Sue me.
Anyways...
Whats this???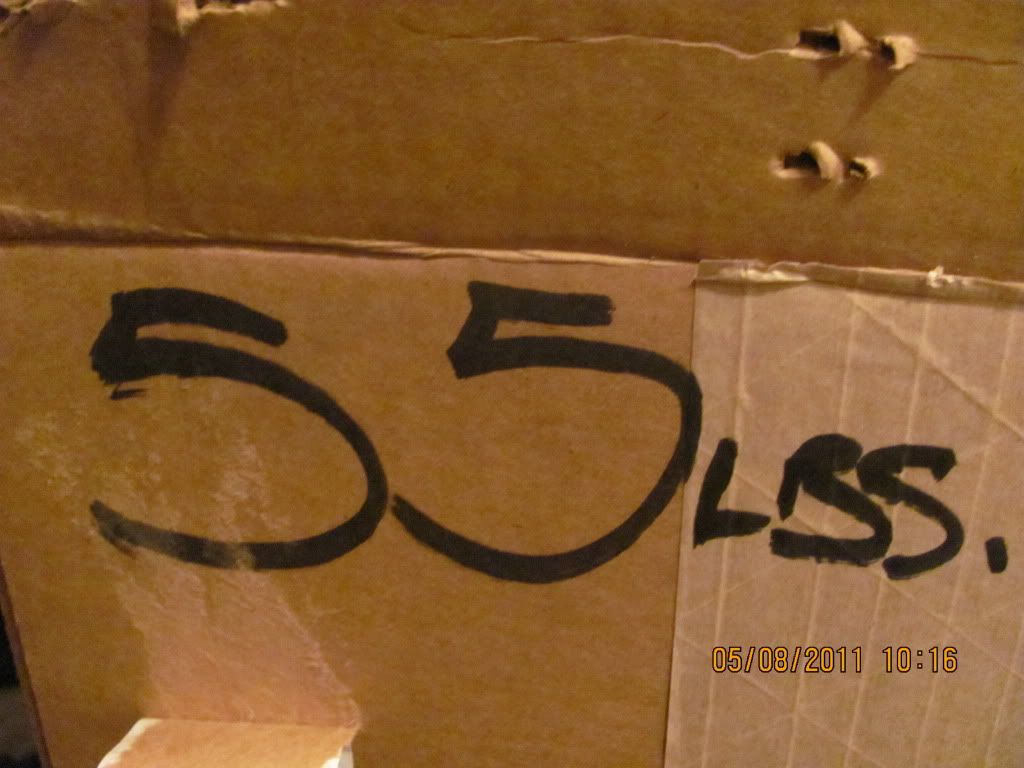 This outta be good!!
I got a nice looking 2x12...with V30s!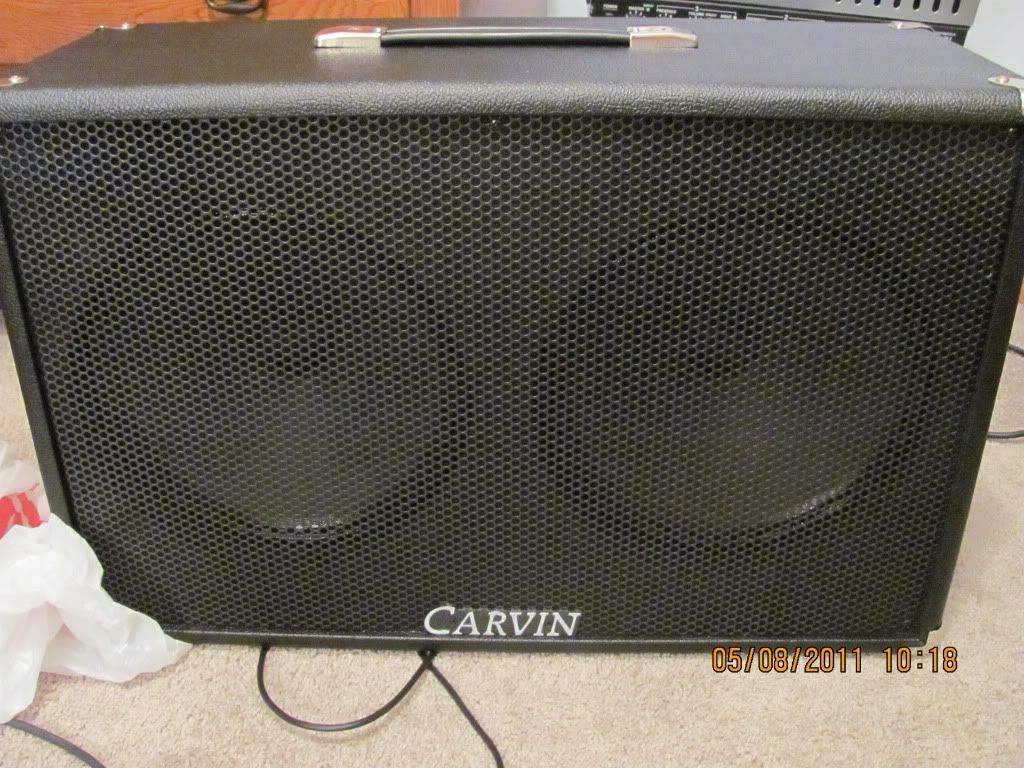 More!!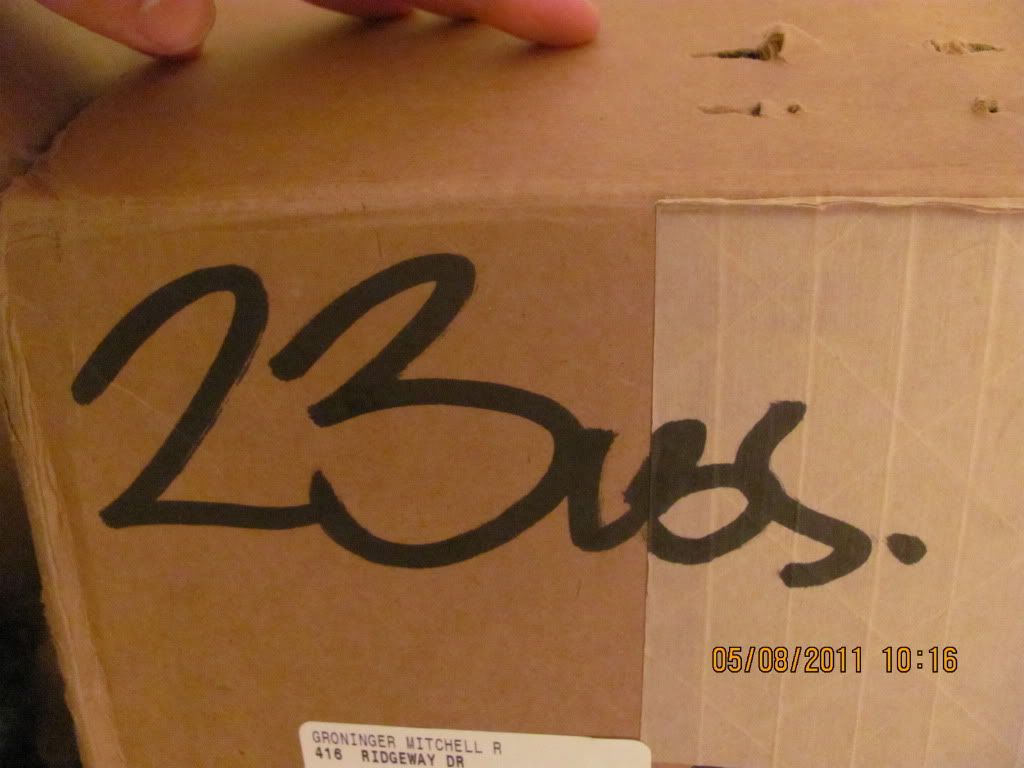 A footswitch...?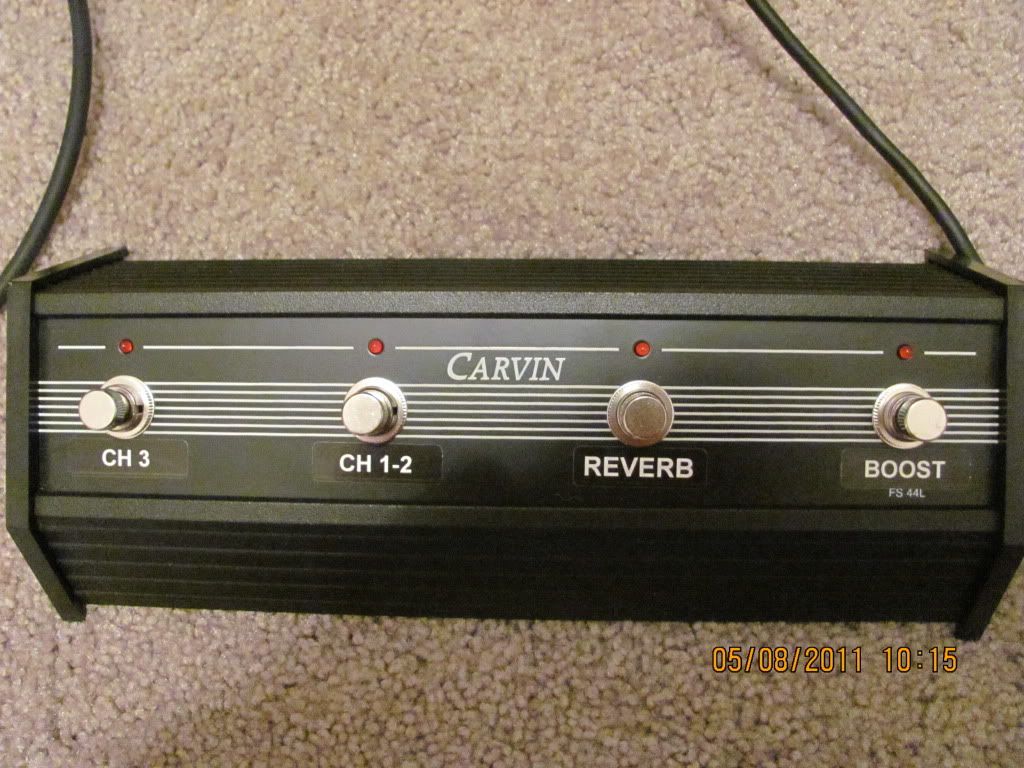 Its a...broken...tube...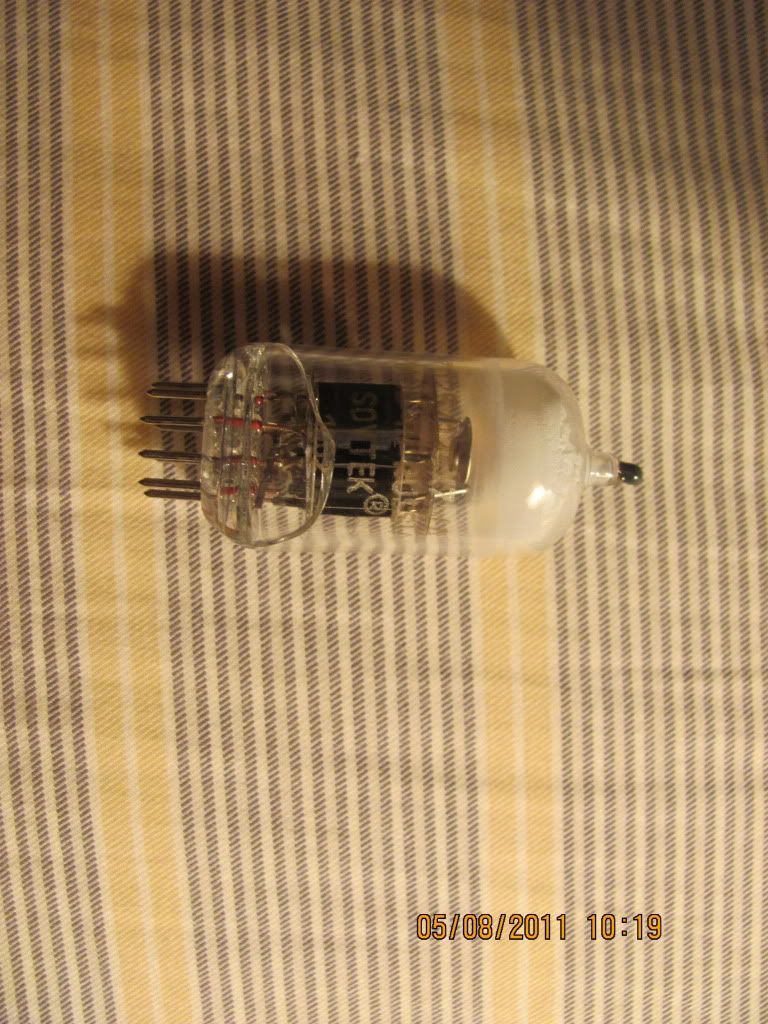 Its a Carvin V3m!!!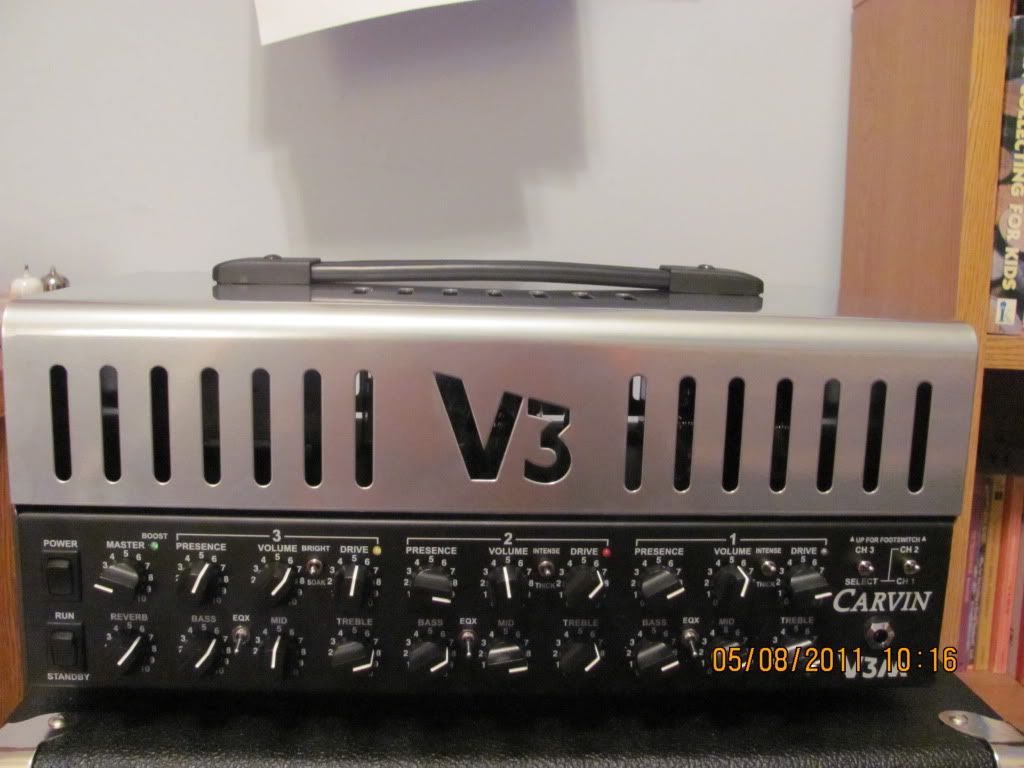 More pr0nz, and partial family shot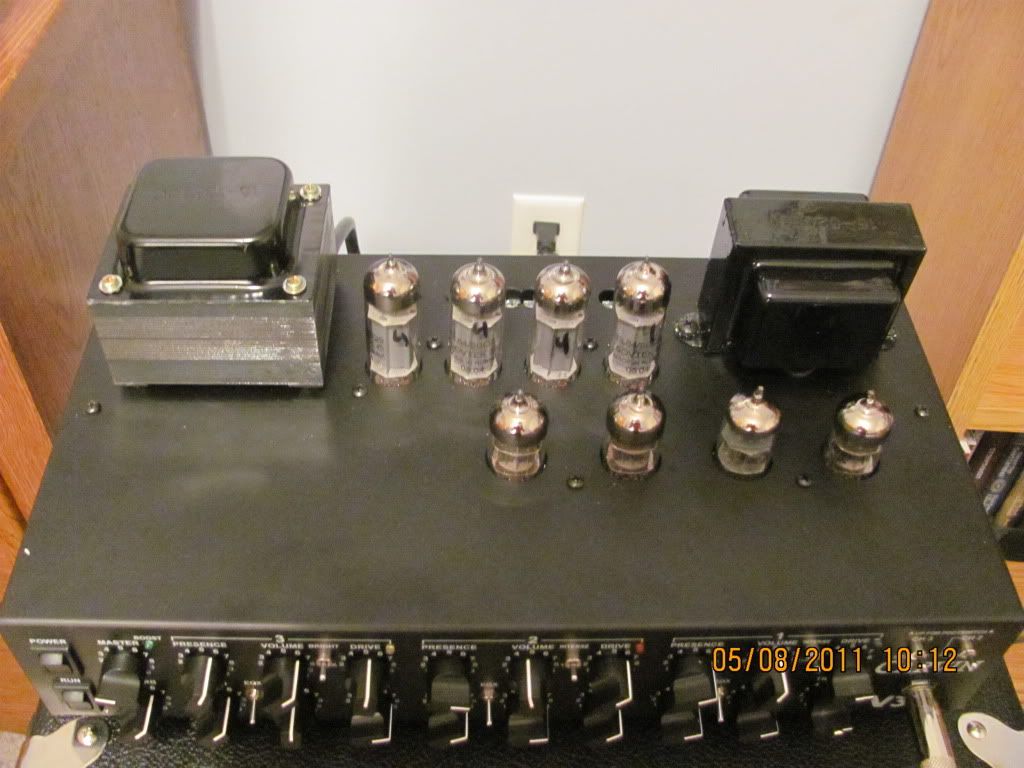 So yeah, a Carvin V3m halfstack. When I first got it, it had a busted preamp tube and the top was scratched up. So Carvin, being the nice people that they are, sent me new tubes and a new top. I believe I am the first to own one on UG
Clean Channel: Has a bright, normal, and soak settings. Soak I use for bluesy stuff, and bright for the rest. The clean is gorgeous. It took a while to tweak it up, but I got it eq'ed nice. The drive knob takes it from cleaner-than-clean to OD. Its very responsive to your picking attack.
Drive Channels: There are two identical drive channels, with an intense, normal, and thick settings. I use normal on the first channel. You can go from where the clean channel tops off, with a 60s 70s drive, to a great 80s distortion. I get a great classic rock tone. With the switch on thick, I can do some great stoner rock. When the switch is on intense, things get...intense. The amount of gain on this amp is ridiculous. When you crank the drive and volume knobs, the V3m sustains for days. I can get the chug with ease. My tube screamer is useless now I would match this gain up with almost any other amp.
Overall, this amp is killer. Three channels, can go from the lighest, cleanest clean to all out balls to the walls distortion. It has its own unique touch to the tone on each channel, and sounds great. I would recomend it to anyone who wants versitality on a budget. It takes pedals well. My Big Muff Pi sounds great with the clean channel cranked. Oh, and the reverb is nice too
I would do clipz, but nothing to record with at the moment...
Last edited by guitarlord28 at May 30, 2011,
Ya because some people only say they got a v3.

Nice amp.
Holy crap, that tube was 23 pounds? No wonder it broke.
Last edited by gregs1020 at May 30, 2011,
looks awesome man, have fun
Holy sexy, Batman! Happy NAD!

Join date: Oct 2009
140

IQ
That ought to shake up the neighborhood! HNAD! Enjoy the hell out of it!

Join date: Jun 2008
220

IQ
Gah, dude... resizeor the picture.

HNAD.

I must admit, it looks pretty slick. The FS looks old tho... like it belongs in the 80s.
very nice. was wondering when people would start getting these


Join date: Jul 2010
210

IQ
Jealous beyond belief. HNAD! Please record some clips when you have the equipment to do so!

Join date: Jul 2009
310

IQ
So many knobs! HNAD!

Join date: Jul 2008
270

IQ
dude, you're the 2nd one who owned this amp, BC RICH 5000 got one first


I have one coming Tuesday or Wednesday!
HNAD!

lol wasnt bcrich5000 or vintage amigo supposed to have one of them.

Join date: Dec 2008
110

IQ
Ok fine, 2nd on UG

nah i think he was lieing.
you are first.
HNAD!
dude, you're the 2nd one who owned this amp, BC RICH 5000 got one first
hahahahahahahahahahahaha

Join date: Jul 2009
70

IQ
Carvin stuff is awesome man. HNAD!