hlngd!
An 80s vester superstrat wich a metallic gold and black crackled finish!
Specs that I know of, since I haven't been home to see it yet:
Seymour duncan full shred in bridge and neck.
Emg afterburner
Rosewood fretboard, a real cool lookng maple neck
An aanj style neck joint.
Not sure what kind of tremolo.
The report from my dad back home is that it sounds BIG. The trem seems to work great as well. But they said the finish is amazing in person, as if the gold paint was diamond cut when help in the sun.
I apologize for the crap pics, its all I've seen of the guitar as well, except from the original buyer.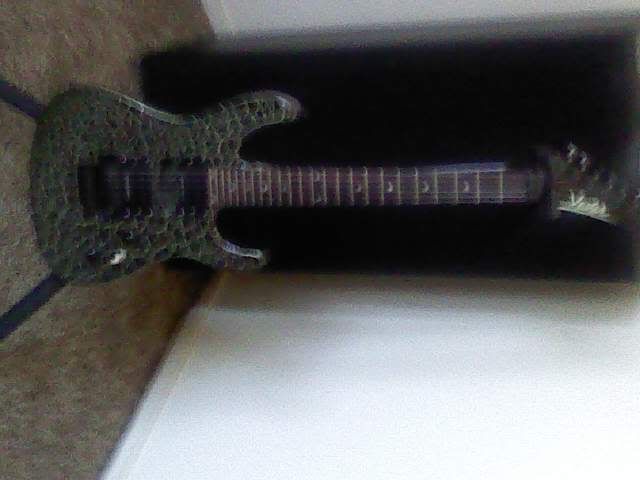 Best theycould get of the sheen of the paint, their cell phone is pretty bad.
Post some better pics and a review?
Kinda. Hard seeing as I'm about 17 hours away and about to travel across the world to afghanistan man. Just thought I would share what I have for now.
looks very cool.

be safe.
Thanks, also, happy mrmorial day all!

Join date: Jun 2007
155

IQ
I've never heard of Vester, but that body looks A LOT like a Charvel crackle finish. Do you know if it could possibly be a Charvel body with a Vester neck?

Either way, that thing looks freakin' sweet.