FS: Vox AC4TV, Xaviere Tele clone
FS: Xaviere XV-600
This is basically a thinline Tele copy. Surf green (looks more blue in the pic, but I think it's green), maple neck, Dream 180 pickups, and so on. Some finish cracking on the front, not noticeable except from up close. Currently missing a switch tip and a nut for the output jack, which would be easy fixes for either you or me, if you'd prefer me to fix that up before shipping. Also, the body is slightly bigger than a normal Tele, so finding a hardshell case may be difficult.
I find this guitar actually does have a very nice neck, and the pickups have a sorta Gretsch-y flavor to them, but I just don't play it anymore.
Suppose I'll ask $120 shipped, negotiable to a point. Would also consider trading for a lap steel of some kind, as acquiring a lap steel has become an urgent need.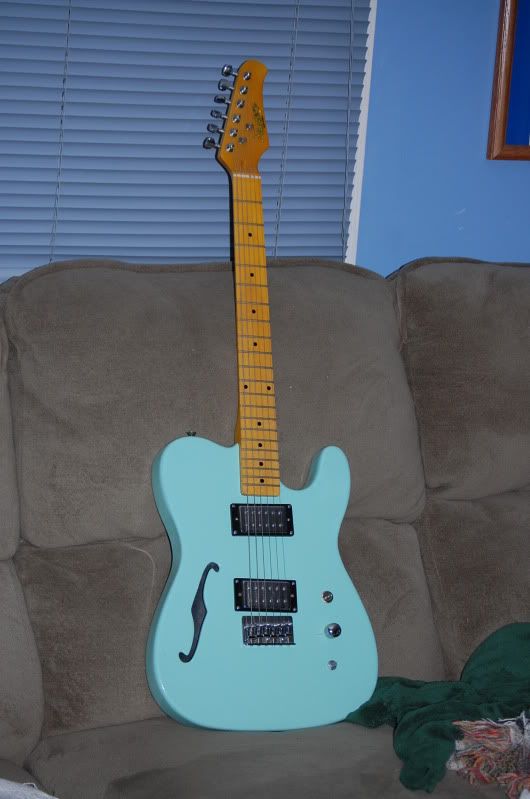 ALSO FS: Vox AC4TV Head/Cab version.
Tube amp, 4 watts, built-in attenuator, proper 12" speaker. Only about three or four months of use out of it, it just didn't take my pedals as well as I would've liked. Put a treble booster in front, though, and this thing could be a real monster.
I suppose I'd do $300 shipped, though if you're within range of Central Virginia a meetup would work as well. Dunno how much shipping costs would be for this. Negotiable, try me.
Anyway, pic.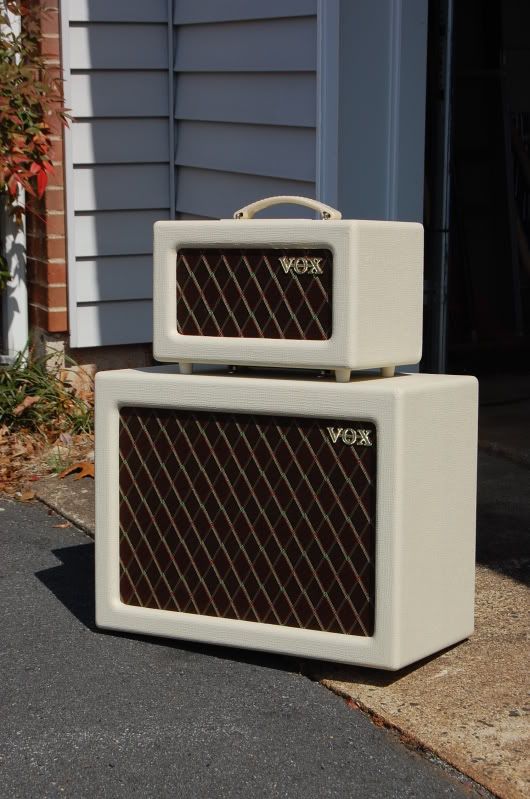 Bumping, the guitar is basically sold, the price on the amp is dropped to $250.