Smashing pumpkins style US strat
Selling my baby, played it forever, want something different now. US Fender strat, 3 tone sunburst, birdseye maple neck and fingerboard, custom scratchplate, black hardtail, blue silver and red fender lace sensors, TBX control with cloth wiring. Very smashing pumpkins.....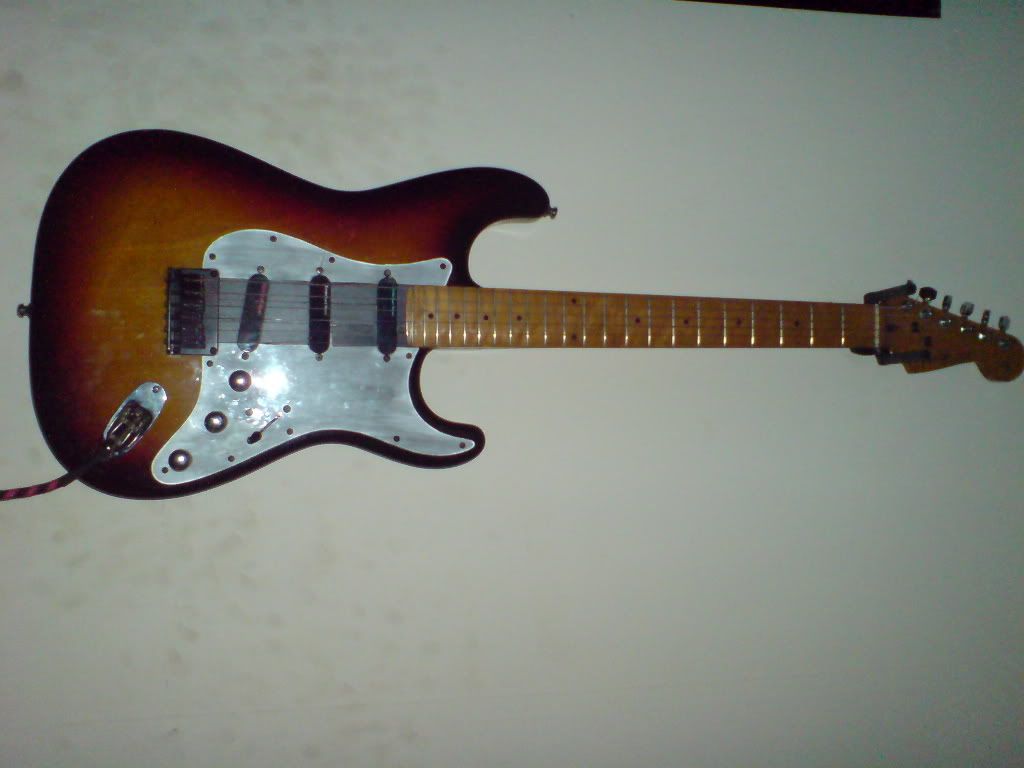 Every recording for username spzero0 on YOUTUBE was done using it, so you know what it can do. Have it advertised in a few places £850 ono
Needs a polish though, but you know, you play em or you clean em!
and comes in a perfect condition hiscox fitted hardcase