Need help figuring out what model this guitar is. PIC inside

Join date: Dec 2006
20

IQ
Hey guys! It's been quite a while since last time I was on this site back in 2008. Glad to say I'm still playing guitar and love it more than ever. ANYWAYSSS.... back to the topic.
I had a Dean guitar for my 2nd guitar ever and I've been trying to find out what model it is and have not had much luck. However I do have tons of info on the specs of the guitar as well as a photo.
SPECS:
- Korean made, think some time in the 90s not sure
-Had a dark cherry flamed maple top
- headstock was the six tuners in a row style with Dean written in cursive, and grover looking tuners
-Neck was painted and had 24 frets with little pearl dot fret inlays
-Picks ups were emg hz in the bridge and then two single coil emg hz pickups. S-S-H layout.
-Had one tone and volume knob with I think a three way switch.
-Trem was a licensed floyd rose which always broke the A string (reason why I got rid of it years ago).
So if anyone could help me figure out the model I would be very grateful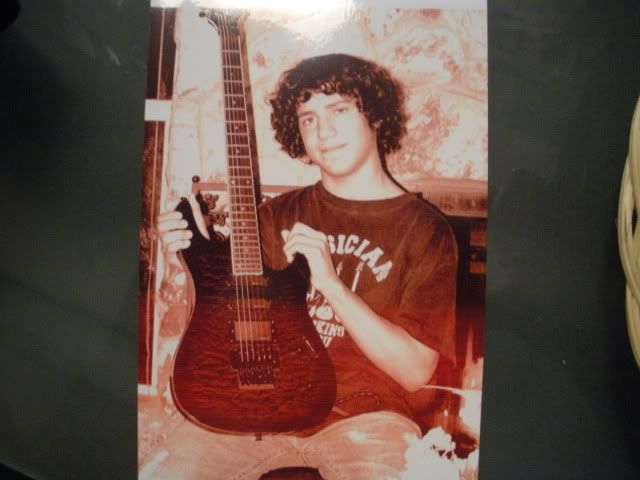 Join date: Dec 2006
20

IQ
As far as new models go that's probably the closest thing to it. Was hoping to find the model name/number for the one I had specifically but it seems the older generations of Korean made deans from late 90's early 2000's are nameless forgotten instruments even on the internet. I'm gonna try calling them and see if they have any kind of database on all past models. I imagine they would.