Finished Ash Bass Build. 32 scale
Well UG.. I'm sure no one remembers but did a thread back in January, which said something along the lines of 'thinking of doing a bass build, any reccomendations for tonewood/electronics, i'll make sure to start a thread showing my progress..." but i didnt, so here's my tech project from the last few months.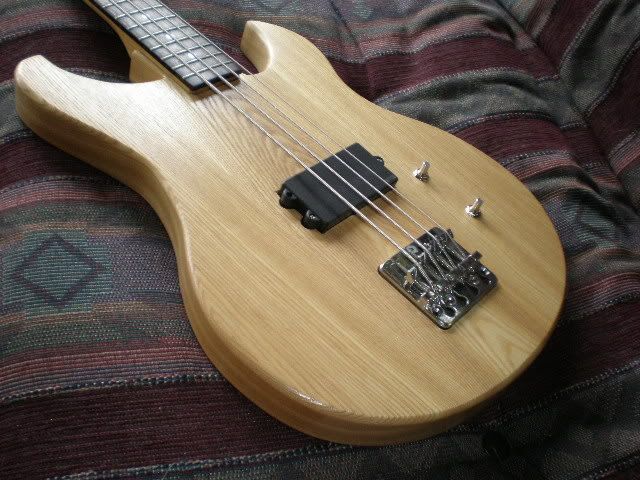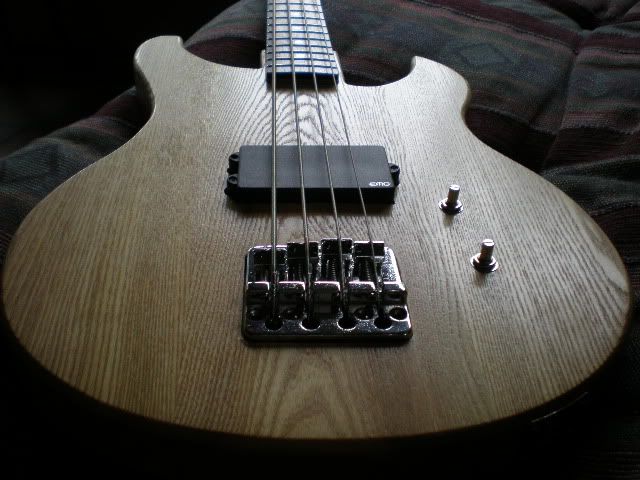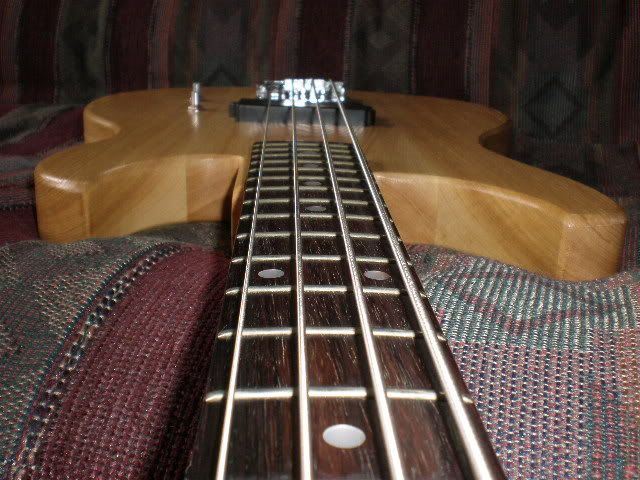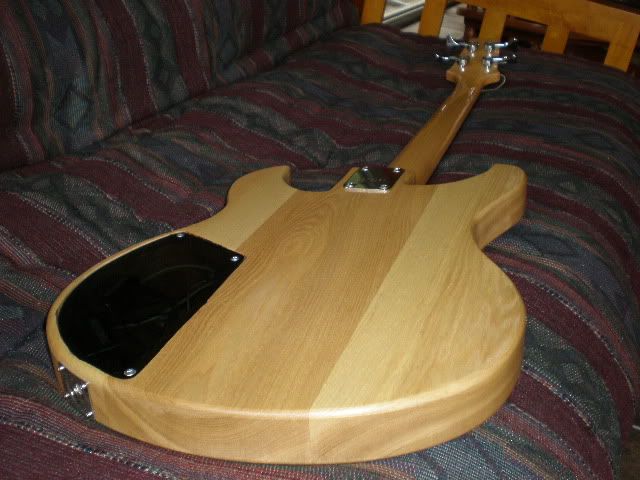 Used a pre-existing maple neck, rosewood board. Bought a piece of rough ash from a local lumber yard for 30 bucks. Used Aria Pro II hardware, from the bass as the neck. Picked up an EMG MMCS, wired it for 18volts. Finished the body and the headstock (which i sanded red stain off of) with 6 coats of semi-gloss polyurethane. Hopefully the first of many more
Very nice, interesting heel design too. How does it sound?
pretty punchy, got the MM thump to it. i think the 18v mod helps keep in pretty clean too, maybe i'll do some clips later today

Join date: May 2010
80

IQ
Congrats!