Headstock Recognition
I've been trying to find out the company that made this Mosrite-style guitar that Sally#Cinnamon uses from Heavenstamp but I can't find it anywhere...does anyone recognise the headstock?
Nobody got any ideas? Please...it's really bugging me and i figured this was the largest forum of guitarists anywhere so who better to ask?
Pretty ugly headstock, but why not try contacting the band through there site and asking.

Join date: Feb 2008
50

IQ
It's a Mosrite copy of some sort.
Join date: Feb 2009
152

IQ
Last edited by Gargoyle2500 at Jun 16, 2011,

Join date: Jan 2011
196

IQ
its made by ipath, they make shoes mostly... lol
Yeah I did but it was a while ago and I had noone able to recognise it.
its made by ipath, they make shoes mostly... lol
I guess that must be a joke of some sort :P
Guys im still desperate to find this out, i'll contact the band website now but i'm not holding my breath.

Join date: Oct 2009
140

IQ
As someone already stated, it is definitely a Mosrite knockoff.
Real Mosrite: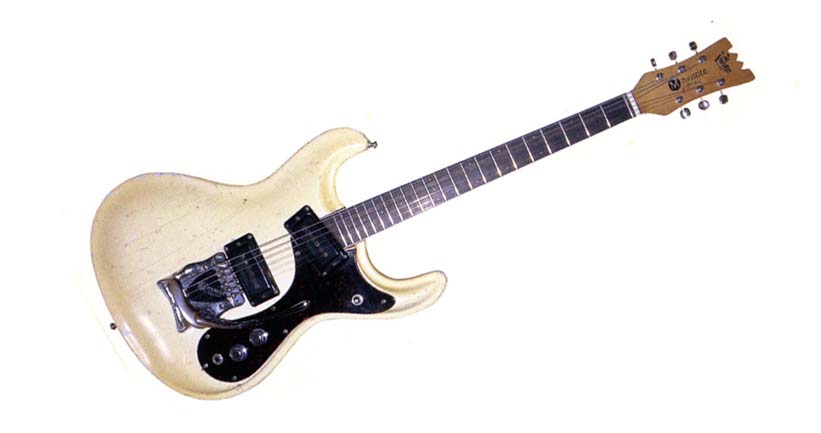 buy american........
haha but realy i have to go with this guy ^^