Line 6 Amp Speaker !HELP!

Join date: Jun 2011
20

IQ
HELP
I recently bought a line 6 spider 212, but found out that one of the
speakers had blown out, I'll have to buy a new one, but in the meantime I was
wonderin' if i could disconnect the damaged speaker and continue to use the amp with
just one speaker,could i do this or will i just end up blowin' both speakers up.

Join date: May 2009
160

IQ
Use the warranty, bring that thing back to the shop and get yourself a Peavey Vypyr, Roland Cube, Fender Mustang or Vox VT, depending on what you play.

See it as a chance to correct a big mistake you made (which was buying a Spider).
Join date: Jul 2009
90

IQ
you could but i wouldn't recommend it.

Join date: Jun 2011
20

IQ
it wasnt really a mistake cuz i got it for 80 bucks, a small peavey 15 watt would cost 100
plus im not looking to spend lots o cash on a modeling amp, since im still saving up
for a marshall halfstack.

Join date: Feb 2011
290

IQ
...since im still saving up
for a marshall halfstack.
Really, now. Does the particular Marshall halfstack that you are saving for happen to be this one: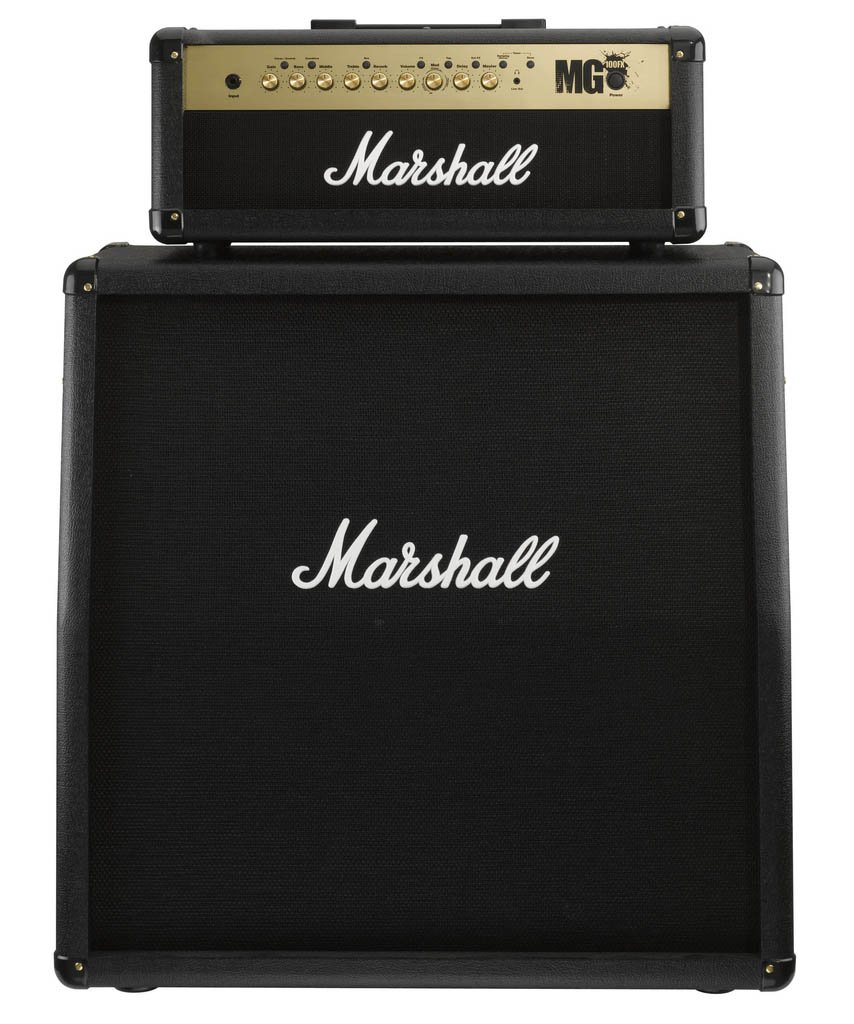 If so, you might as well just throw all that money you are saving into the trash. Because that's all the MG is: a waste of
f
ucking money.
Anyway, on topic: getting a new speaker (or a good one at least) would be just as much if not more than just getting a new amplifier. I think the amp might be able to operate with only one speaker, but the best thing to do is just return it and get a better amplifier.
On those things aren't they running stereo? So if you disconnect one speaker you'd only get half of any stereo effects. Turn your balance all the way to the working speaker. You can get away with no load on a SS amp but it's best if you don't send any signal to it if you can. An open circuit isn't good for any amp, you'll probably get away with it but it's sub-optimal.
You can get 50W Weber signature ceramics for $50 that are 50W (Ceramic Sig 12B). That's right on the edge power wise but unless you dime the thing it should do fine. And who'd dime a Spider?

WGS speakers have a few 75W speakers for around the $60 - $80 mark.
Last edited by Cathbard at Jun 20, 2011,

Join date: Aug 2009
20

IQ
I'd buy a new speaker, if you're not buying a new amp on short notice. I wouldn't risk playing with only one speaker. I'd look for a nice Fender tube amp or a Vox VT or so. If you do try playing with one speaker, let me know how it works out