New Stuff Day (EHX/Agile)
Over the past month I've gathered a few new pieces of gear!
Agile 3100 HSBF
Well I ordered it yesterday, and it arrived at my house in less than 24 hours! Can't say I've ever seen that before.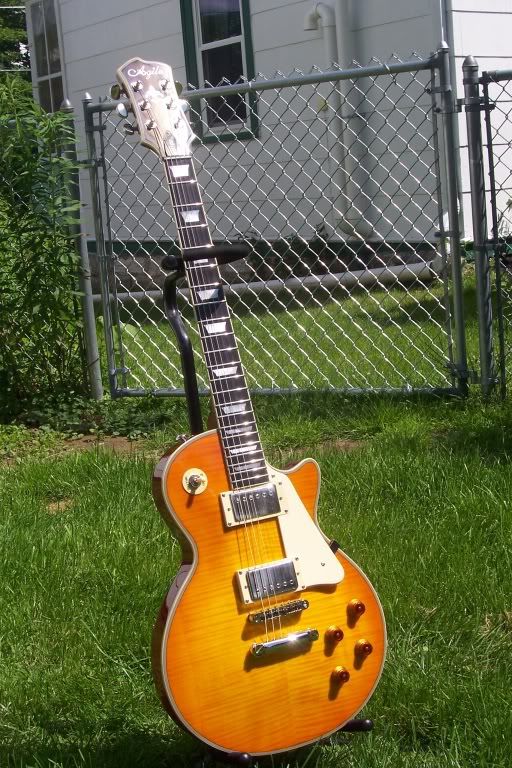 Quality -
People seem to give Agile guitars a pat on the back for quality, and now I see why! It came to my house in tune and ready to play! The action was set real low, a little low for my liking, but that will be adjusted. It was straight up plug in and play. The finish is stunning and has wowed everyone I've shown it to. Grover tuners are excellent, they do what they're supposed to. Has a graphtech nut as well. The weight isn't too bad either, and doesnt irritate my back in any way. The frets are a bit smaller than jumbos, which some may find bad. Fortunately, I have small hands so I see it as a positive thing. All in all, this guitar has the quality of a product twice its price, and I am extremely impressed.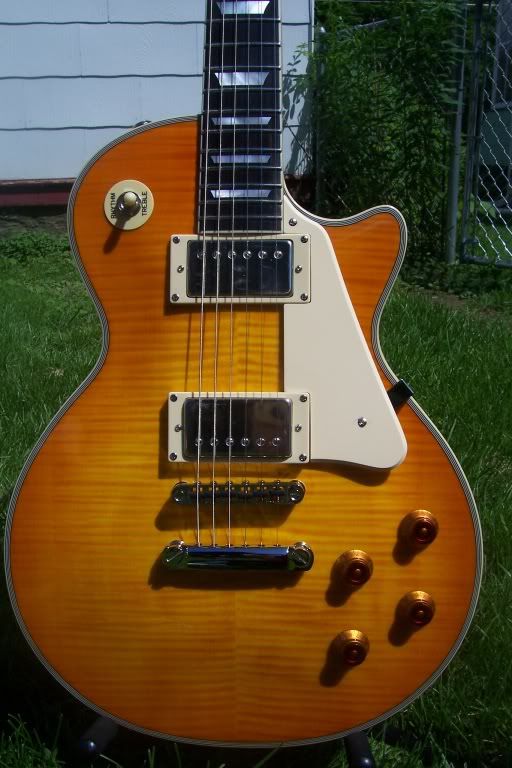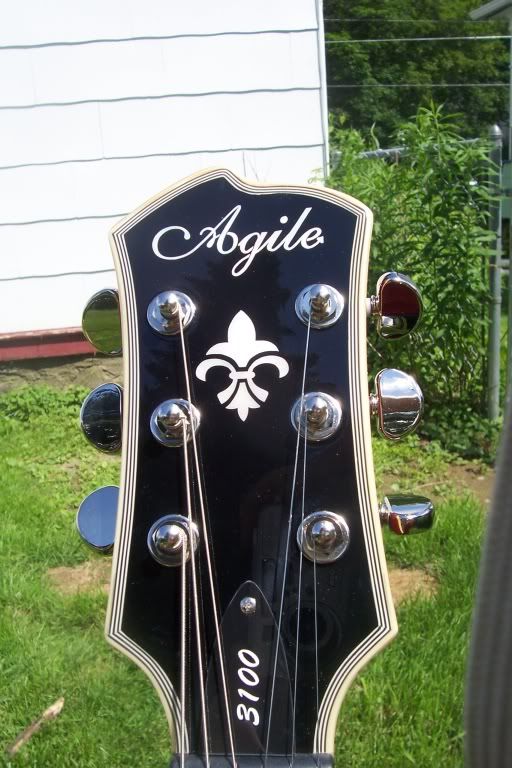 Sound -
The pickups are OK. The bridge is good and has a nice amount of punch to it, but the neck doesnt fare as well. It's sort of sterile and will probably be replaced soon. Clips will be up within a few hours.
With the dog!

Now onto the pedals
EHX Neo Clone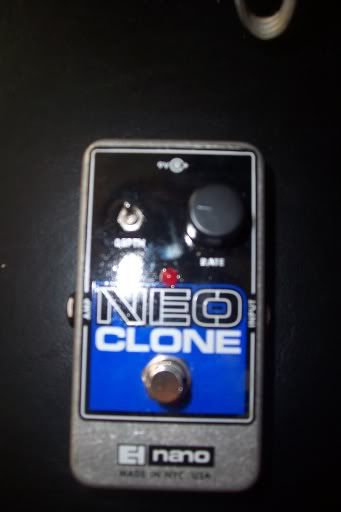 First off, I really dig the casing on these EHX pedals, it makes them feel/look road ready. Depth switch determines the intensity of the effect of your guitar signal, rate controls the speed of the effect. The depth switch down is WAY to subtle for my taste so I always leave it on. It can get from a nice watery sound to a swirling madness. I was looking for a simple, cheap and effective chorus and for 60 bucks this does the trick!
EHX Small Stone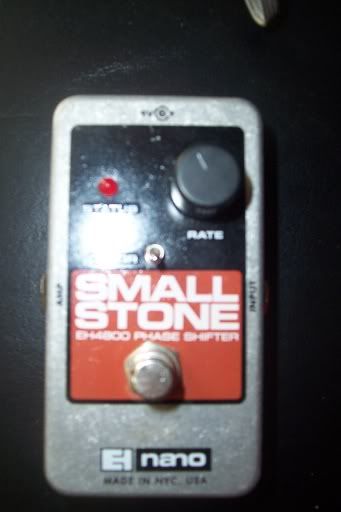 I'm not big on phase shifters, but for 40 bucks I couldnt pass it up! Color determines the intensity, rate determines the speed. With color flicked on, the effect seems to overcome the normal guitar signal, and it's usually too much for me, and the color off is too subtle for me. I guess in this case I needed a little more control over the effect, but I cant complain. Turning the rate at 3:00 with the color ON gives sort of an envelope filter effect, and I've been using it mainly for funky riffs. Thats really the only setting I'm using on it as of now, but I'm sure I'll find a use for it in time.

Join date: May 2011
200

IQ
Nice guitar and pedals! HNSD!

Join date: Apr 2005
110

IQ
Holy shit, you got your Agile in less than a day? What kinda shipping did you get?
Holy shit, you got your Agile in less than a day? What kinda shipping did you get?
I got the UPS 3 day shipping for 4 dollars extra. They didnt even send me a notification that it had been processed/shipped. It just arrived here without warning.