NGD...sorta!
Hey guys,
Just went in the loft and rediscoved an guitar I haven't seen for a few years!!!
Also, I'm not sure if the pics are the right size - it's my first time uploading to Photobucket!
It's a Stagg L350. Not your typical Les Paul...this one's made of alder!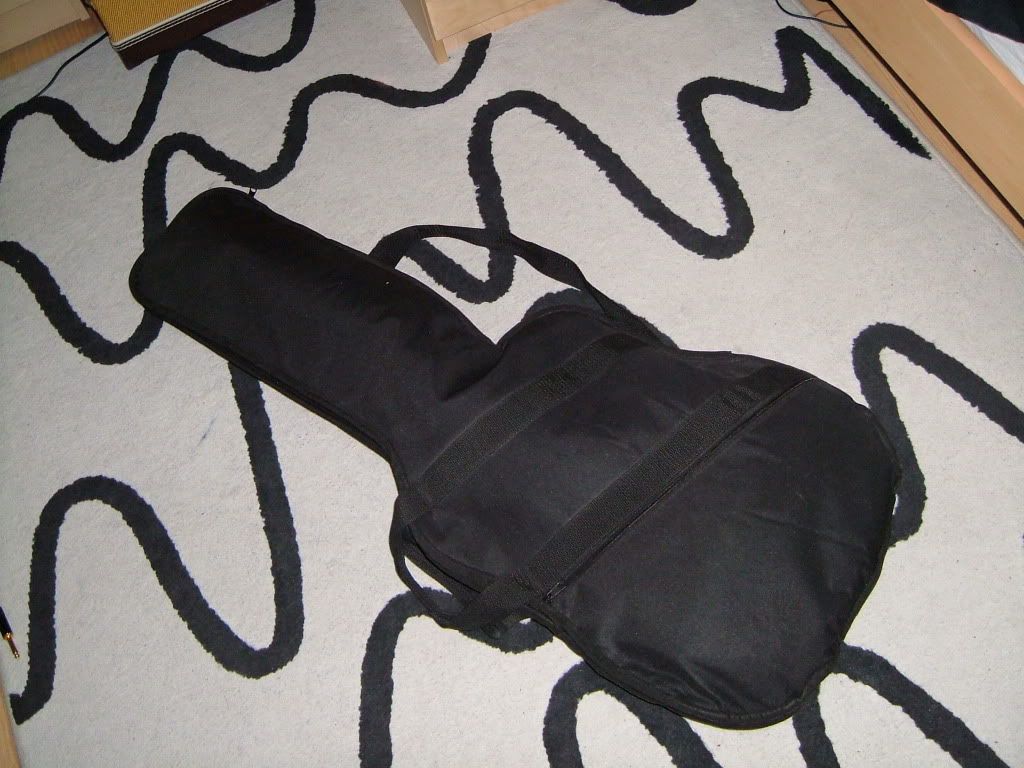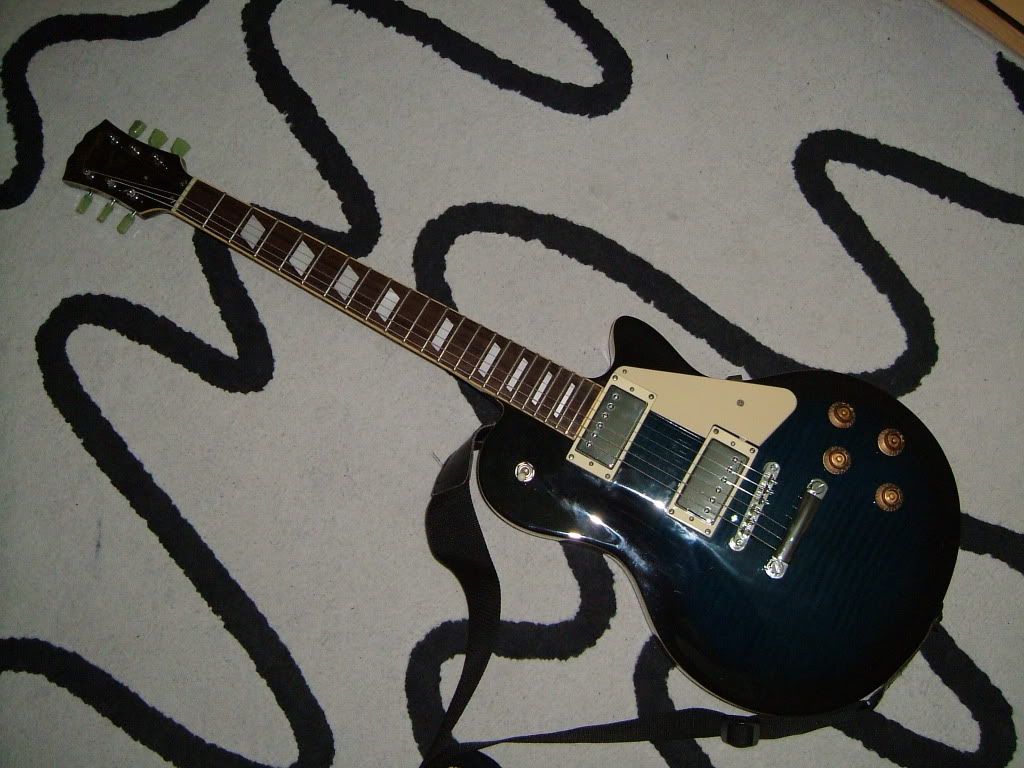 Sexy finish, right?
Some of the pictures are sideways. Sorry that I can't be bothered to change it.

Review [copied from MY review in the reviews section]
This Les Paul style guitar has:
- 2 passive humbucker pickups with covers
- 2 volume and 2 tone controls
- A 3 way pickup selector switch
- A solid alder body
- A hard maple set neck with a rosewood fingerboard
- 22 frets
- Cluson style tuners
- A tune-a-matic bridge
The only feature that I don't like is the cutaway. I think the fret access for the higher frets could be a bit better.
I mainly play metal on my Ibanez RG120, but I bought this guitar to play more rock music. I put my Stagg L350 through my Roland Cube 15X. With the neck humbucker, the cleans sound quite close to a real Acoustic guitar, especially when the tone and volume controls are lowered. The lead tone on the neck pickup is fantastic. I really like the mellow sound that is produced. As for the Bridge pickup, which I use for rhythm, I just wish the pickups had a bit more output, although the pickups do well for earlier Guns N' Roses when the treble on the amp has been raised and the bass lowered.
The guitar was set up nicely, but could have been better. I think the pickups should have been raised more so a higher output could have been produced. After a few minutes of playing it, I had to go find my screwdriver to raise them myself. The intonation and action were fine. Everything else was set up fine. I would also like to mention the blueburst finish, which was my favourite aesthetic feature. It looks amazing. My only complaint about the looks would be the tone and volume controls. I do not like the look of them.
This guitar definitely would withstand gigging. I have used it at a gig once, and I took so much punishment and didn't start to fail on me. It stayed in tune too. The hardware seems like it lasts. I've had it for over 2 years and I have had no problem with it. I usually play standing up and the strap buttons have never failed me, even with my cheap strap that is now nearly 3 years old. The finish doesn not wear off, but does require dusting/cleaning often, considering it's dark.
I play older rock music with this guitar and this is definitely a good match for that. The aesthetics and the tone definitely suit the kind of music I play on this guitar. I also own a cheap Gear4Music Strat copy and an Ibanez RG120. These guitars are all played through my Roland Cube 15X. I used to use the cheap Strat copy for rock and attempted to use it for metal, until I got my RG120.
If my Stagg was stolen, I would probably buy another one and then take better care of it. I really like the blueburst finish and the set neck, but I wish the pickups were a more powerful.
Great guitar. Brilliant value for money and looks so great that I sometimes fap to it.
More pics to come.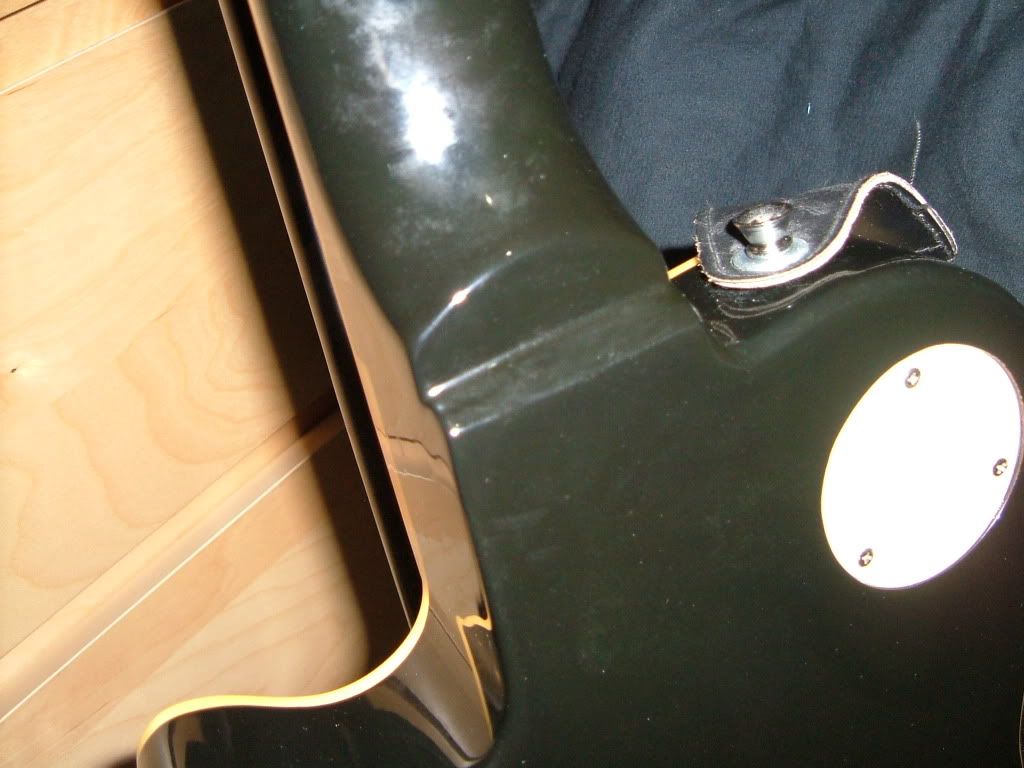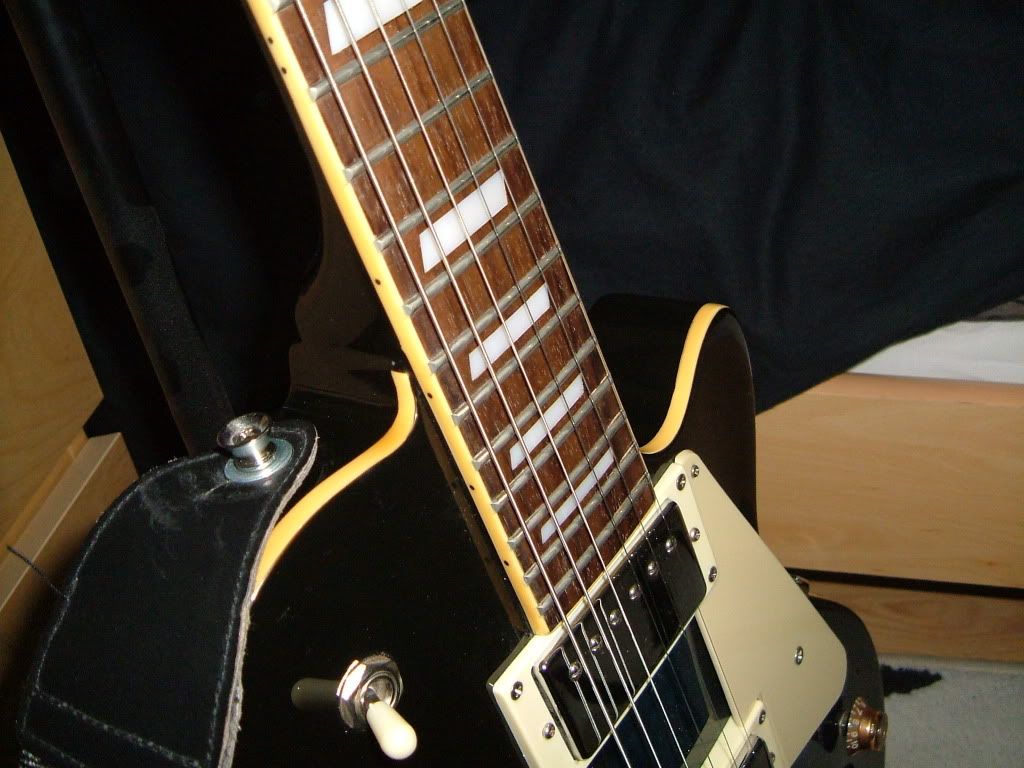 And a treat for you if you made it through it all.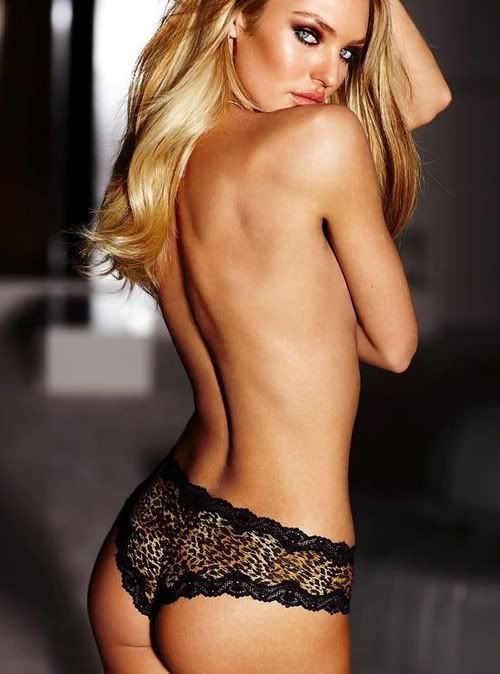 It's not a guitar, but I'd still tap that.
HNGD! Nice looking LP copy!
The treats in my blogs are better...


Cool looking guitar, not a fan of stagg, but HNOGD
The treats in my blogs are better...


Cool looking guitar, not a fan of stagg, but HNOGD
Haha thanks guys!
I just typed "thong" into photobucket.


Join date: Apr 2010
30

IQ
HOGD