muted strings and action problems (...ngd?)

Join date: Dec 2009
30

IQ
well i just picked up a 1982 fender bullet. it seems like a cool guitar and i like the sound of it, but when i got it the action was way too low. it buzzed a lot after the 12th fret. so i raised the action on the first few strings, but when I got to the low e, i realized that the screw you use to adjust the saddle was too rusted out to fit the allen wrench in there. so I've been fooling around with the saddles without too much of an idea what i'm doing. the low e string seems to be quite close to the fretboard and sounds muted. the bridge seems to be kind of rusty, which may be the issue.
TLDR:
MY GUITAR IS BUZZY/MUTED HOW DO I MAKE IT GO AWAY. I HAVE FOOLED WITH THE BRIDGE SADDLES TO NO AVAIL. SEE PICS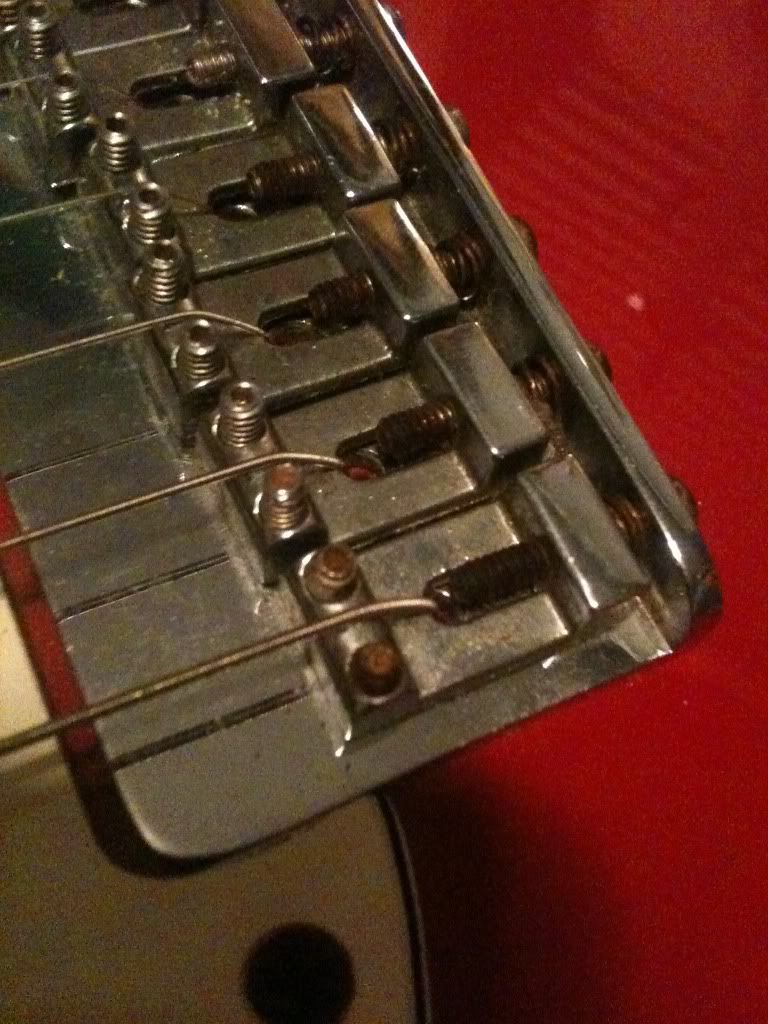 buy new screws?? or saddles??
If the buzzing only occurs after the 12th frets and the bridge doesn't solve it then it sounds like the truss rod might need adjustment.