FS in NZ: New handmade purpleheart mockingbird style bass
Up for sale is my hand-made mockingbird shape bass. Brand new
Body: Purpleheart/pine laminated, carved, purpleheart cavity cover. Custom mockingbird inlaid in (not a sticker). Satin tru-oil finish. Lovely resonant tone.
Neck: Maple/rosewood, 34" scale, 20 fret. Purpleheart headstock, dot inlays. Satin tru-oil finish. Very smooth and fast neck, non sticking finish.
Schaller BML tuners, black 20:1 ratio
Electronics: Bass humbucker, CTS pots (1x volume, 1x tone), orange drop cap, 3way switch (series/split/parallel). Can get a great range of sounds out of the switching and tone controls.
Top mount bridge.
Please note, doesnt have knobs in these photos, but has been fitted with black bell-shaped knobs.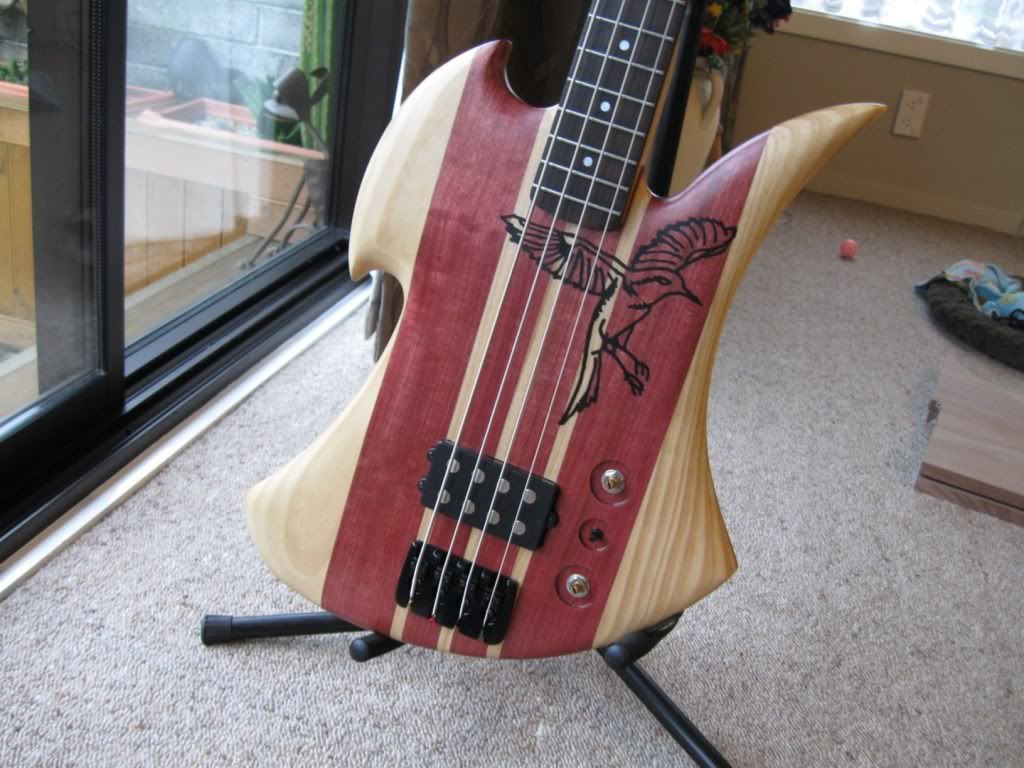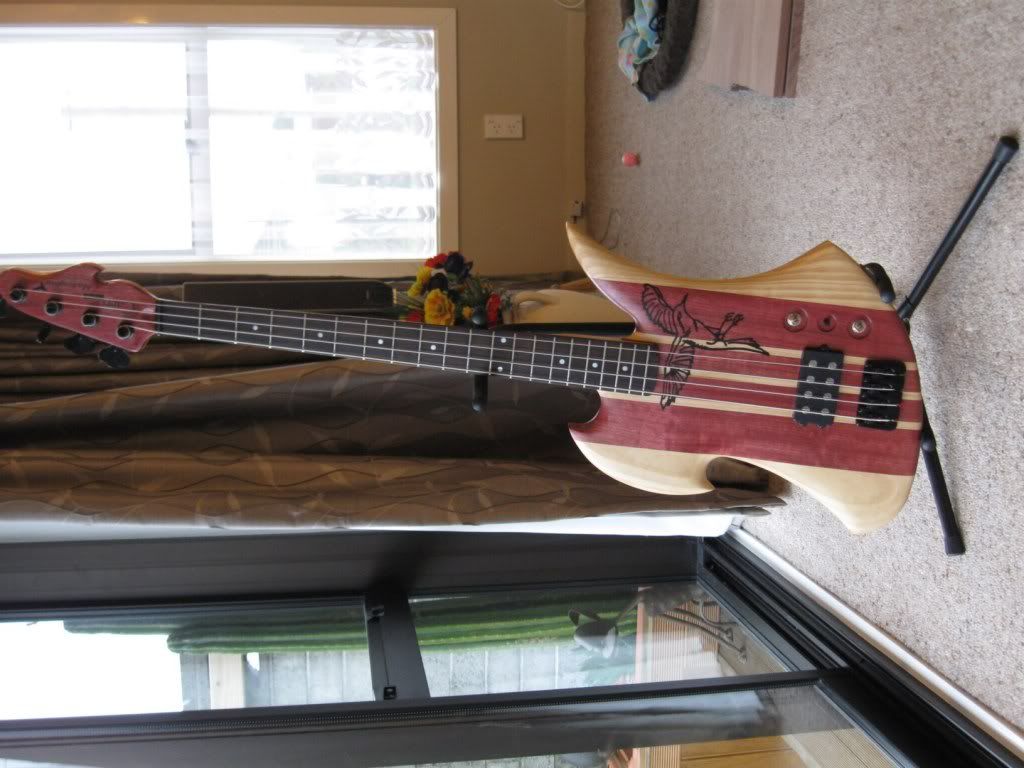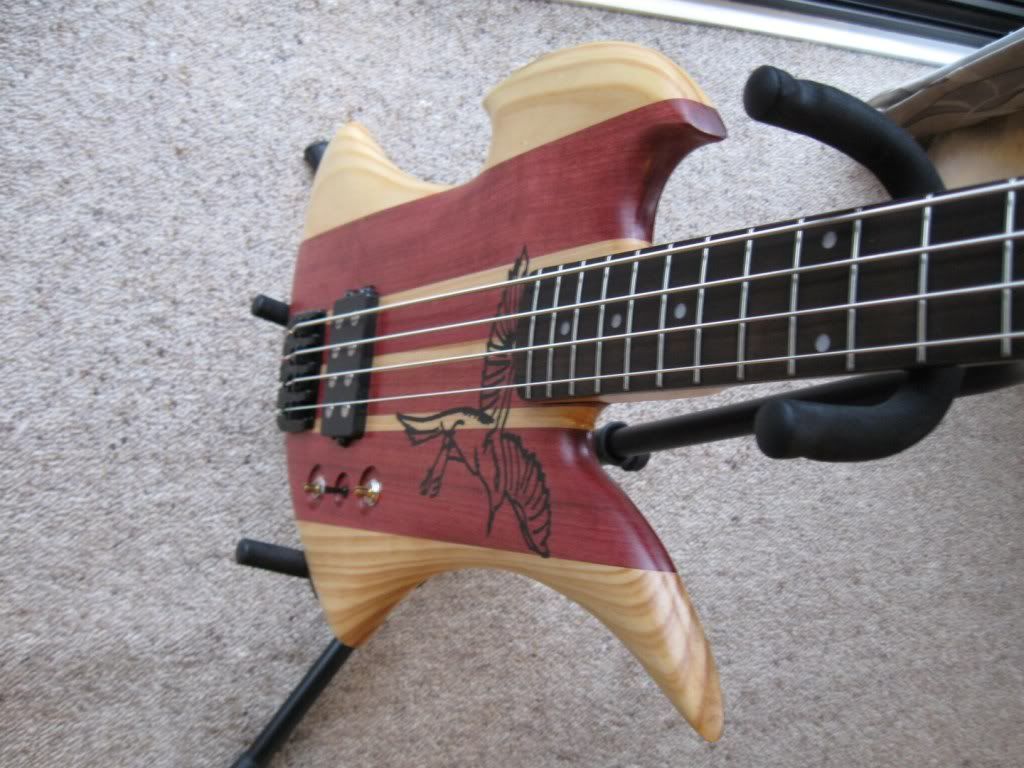 Make me an offer?
Brand new, built this year, the build thread is in the gear building and customising forum if you'd like to see
https://www.ultimate-guitar.com/forum/showthread.php?t=1380434&page=1&pp=20&highlight=mockingbird
I am based in Christchurch, New Zealand.

Join date: Feb 2010
252

IQ
Put it up on ebay for $250 see where it goes from there.
PM sent,
Give me a call would like to talk more on this

Widownz - I never received your message so I sent one to you myself

Join date: Apr 2010
70

IQ
How did that not sell?

If I had enough in my bass fund to cover customs etc. I'd have bid.