Jackson ID

Join date: Jun 2009
30

IQ
I need to know what Jackson this is and how much its worth. It has Dimarzio D-Activator X humbuckers or something, never heard of em but I have heard good things about dimarzios. This is the only picture I have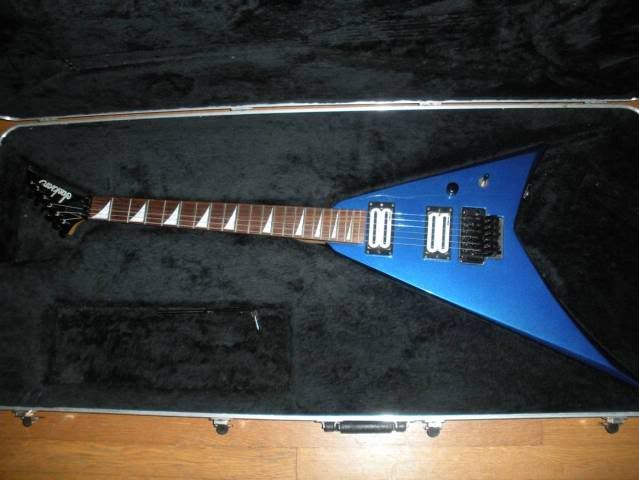 as always, thanks ahead of time!

Join date: Jun 2008
277

IQ
Looks like a RX10D, due to the single control knob.

Not one of the normal finishes though, older model?
yeah, it's probably an RX10D... dunno how much it's worth, though. Depends on how old it is.

Join date: Sep 2005
170

IQ
If you take the neck off, the model name and year of production will be stamped inside the neck joint.