Nother new build! For my brother

Join date: Jan 2011
196

IQ
Its still just a start, and still has some unknowns in it. Hes going to do as much of the work as he can, with my guidance. Should be sweet!
first off the design: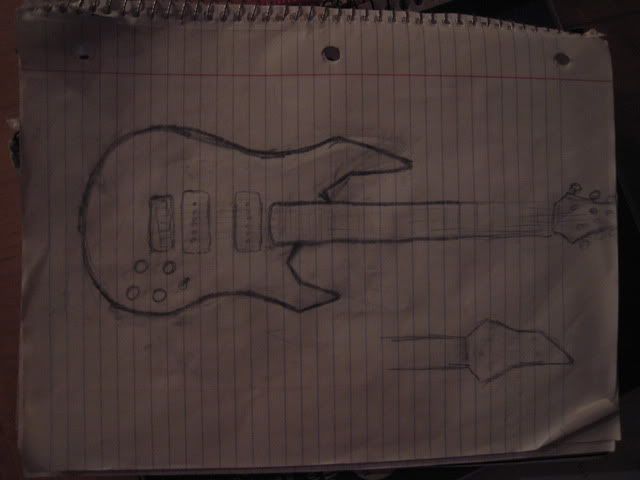 What we know so far:
2 mighty mite P90s
2 volume/2 tone
poplar core, semihollow
sitka spruce top and back
black hardware
either strat style trem or hardtail
maple neck with rosewood fretboard, 3x3 headstock
transparent charcoal gray finish on top, black sides and back
no pickguard, rear access
today we got the bookmatched top and back picked out, and ready to glue up. also got the core glued up.
plenty more pics soon to come!

Join date: Mar 2008
334

IQ
Is this based off Warmoth's WGD shape (albeit more angular)?

And aren't you doing like 3 other builds already, lol?

Join date: Jan 2011
196

IQ
actually its all from the head, although im sure there are a few other guitars like it. he wanted an X at first, but grew out of that idea pretty quick. he liked the horns on a few of the more "gothic" looking guitars, but none of the backs seemed to look right, so we just freehanded it. its still a little off in sizing, but when we draw it out on the wood we will get it just right before cutting!
and i have one other current build as well

but that ones for me! its the tele-style one. i also have wood to make one more, but im undecided on what im going to do with it yet