EPIC NGD! Ibanez Content!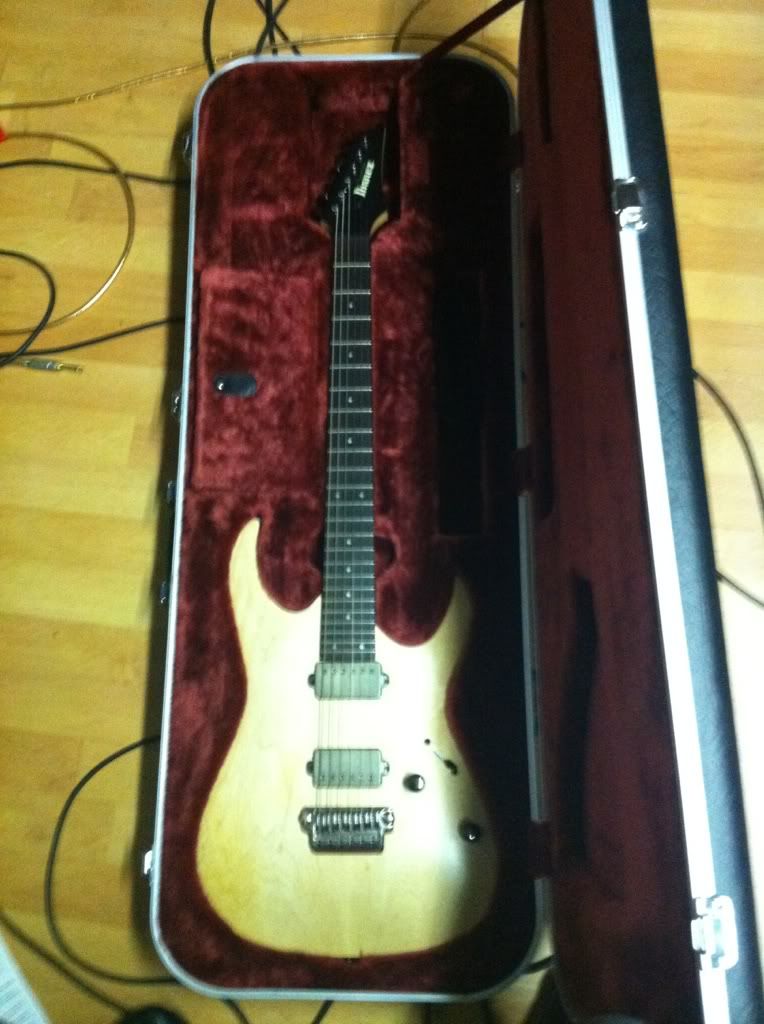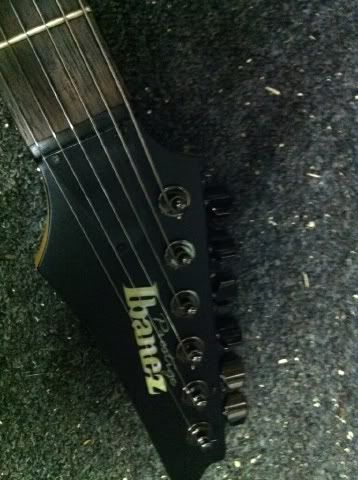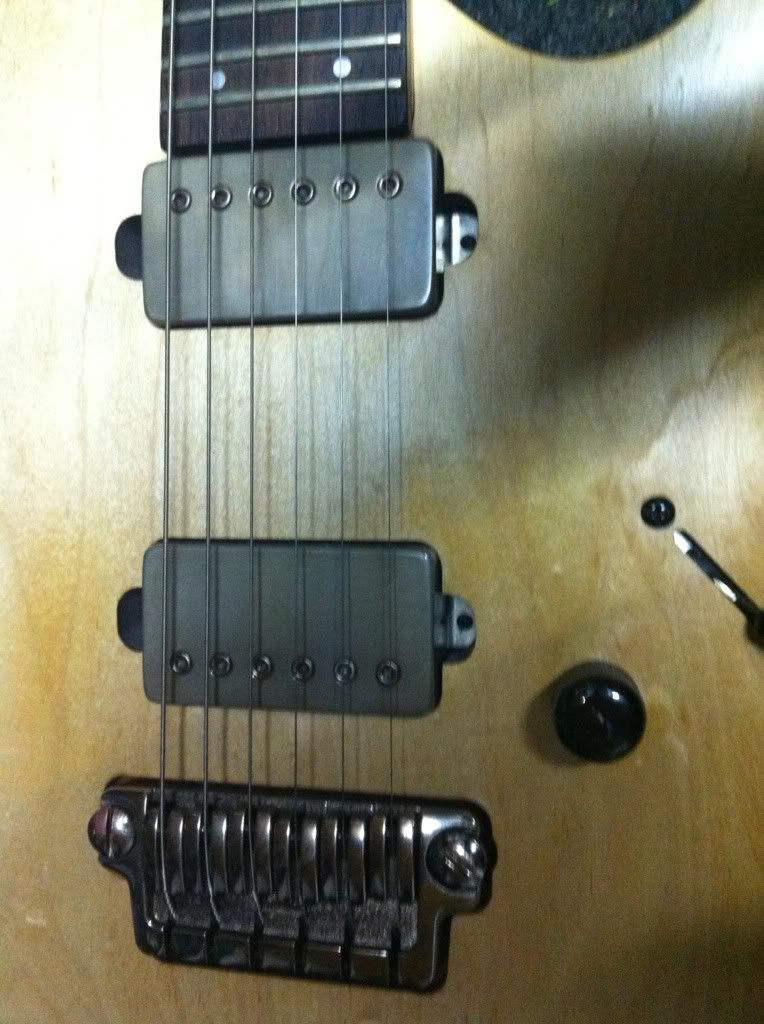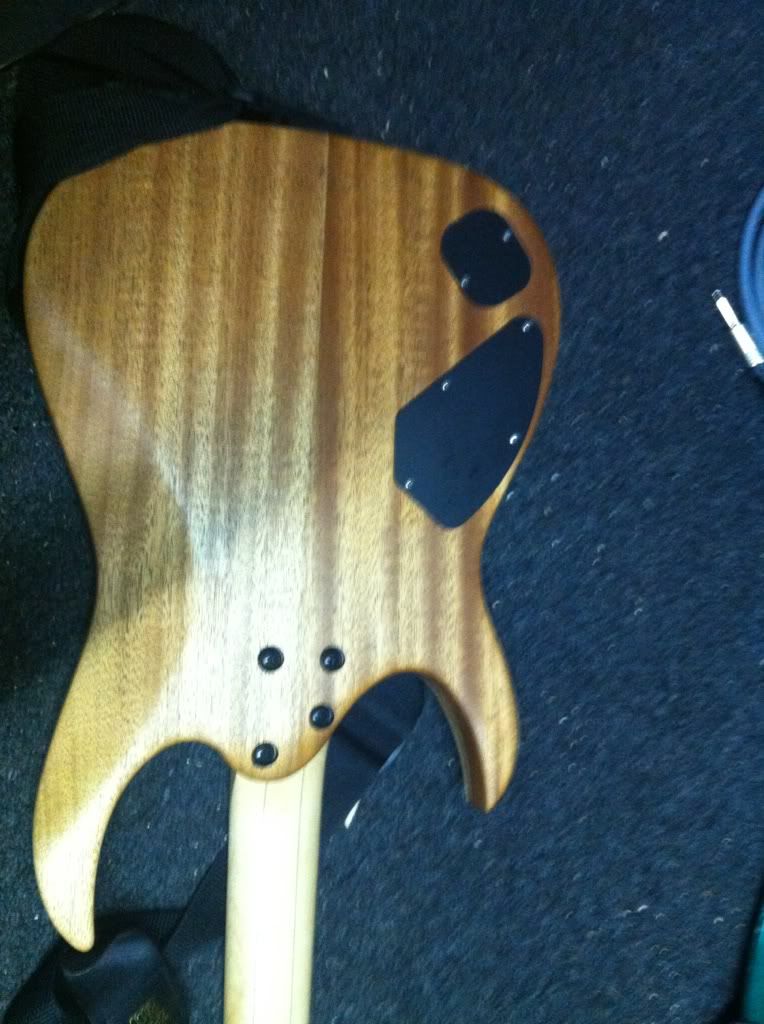 I finally got my hands on an Ibanez RGA 121 !!111!!!!1111!1
What can I say? This is probably the best purchase I've ever made, it's fantastic. Firstly the build quality is amazing, I got this off ebay for £480, it's in perfect condition.
I can understand why people love the necks on these guitars. Much thinner than I'm used to although I've grown to love it. It makes shredding so to speak much easier, my hand can easily glide up and down the fretboard with ease. I've noticed the fretboard is also wider than my LTD which feels far much comfortable and natural to me.
Sound-wise it's exceptional. The stock pickups have been upgraded to Bareknuckle nailbombs. I was scepticle at first if they could live up to my EMG's. Boy I was wrong. It is still a very high output pickup although it contains so many more chararcteristics which my EMG's couldn't give. I've defintely notice a lot more note definition and clarity with these pickups, especially when playing big chords, even in drop tunings! It sparkles

It easily has enough gain to compete with likes of modern day metal bands. I would highly reccomend BK pickups to anyone, they would certainly give active pickups a run for their money.
Dare I say it's one of the best metal guitars out there? It's a shame that Ibanez discontinued these. The Japs certainly know how to craft beautiful guitars.
It's safe to say I won't be selling this anytime soon. It has already taken over my LTD as my first guitar of choice. Seriously guys, if you're looking for a fantastic metal guitar at a resonable price, buy this baby.
Tom1.0 if you're reading this I'd like to thank you for helping me find one of these, it is everything I have hoped for and more. Expect clips of this in a few days!
Beautiful

Who do you love baby?

Join date: Oct 2008
80

IQ
Damn fine instrument! HN*D!

Join date: Jun 2005
90

IQ
my god i just wanna ****ing hug that dog to death....l

anyways congratz on the guitar. love RGA's

Join date: Feb 2011
10

IQ
AAHHHHH I HATE YOU SO MUCH!!! I wish I had money to get a prestige RGA. Stupid car being stupid and breaking. HNGD!!!!!

Join date: Nov 2008
50

IQ
normally im not such attracted to ibanez's guitars but wow i like that natural finish! HNGD
**** you! I bidded for that guitar against you

nice! love those guitars and bkps!
**** you! I bidded for that guitar against you
I waited until the last minute to bid, I guess it paid off