Freaky Coincidences
Hey Pit,
Share some stories of your life which revolve around coincidences, which are the second best incidences besides my incedents with yo momma.
I'll start it off.
So last time that I went camping, I went with my best mate and two other guys and we hiked up past some hills out of town. So the first night we're still well awake and just sit around talking until about 5am and somehow the topic got to childhood nightmares. So my mate refers to this baby dinosaur that plagued his nightmares for about 5 or 6 years and went into great detail about the nightmares it used to give him. Before he was talking about this, I had thought that I had no recurring nightmares at all when I was little because I wasn't a b*tch.
But I was a b*tch.
I remembered being about 5 and having this thing below scare the shit out of my dreams.
So I was like, "Was this baby dinosaur super chubby?"
And he was like, "Yeah. It was"
So I was like, "Did it have Peach coloured skin?"
And he was like, "Yes. Yes it did"
So I was like, "Oh my gawd I used to have nightmares about that little cun* as well"
And he was like, "omgomgomgomgomg", except he didn't because we were hard men out in the wild.
And that was pretty much the end of our coincedences...
for that night at least! (Aren't you glad you scrolled down?)
The next night I was coming back from taking a dump (I'll tell you a story about poos after this one) and when I was walking back to the spot where I though my mates were, I saw a drawing on the ground. It was just a triangle, so nothing to worry about. Then I looked around a bit and there were heaps of drawings with this one bigass one in the center of all of them that looked like this.
I had watched all of the MarbleHornets entries right up to 19 in the few days before we went camping, so I was scared sh*tless about being in the dark already so when I saw that I just freaked. At first I thought it was one of my mate's playing a trick on me, but then I remember that I hadn't even showed them MarbleHornets yet, so I started freaking out even more just running in a random direction and trying not to hit anything and I accidentally run into my mate who's sitting perfectly still taking a deuce.
Turns out him and the other two were just making random scribbles and that big one was supposed to look like a cross hair, but it f*cking didn't because I was scared sh*tless of Slenderman. So that one's sort of like two small coincidences rather than one good one. 1) That my mates accidentally draw the SlenderMan symbol a few days after I watch all the entries, and 2) That I take a sh*t, then get the sh*t scared out of me, then run into my mate who's taking a shi* and scare the sh*t out of him.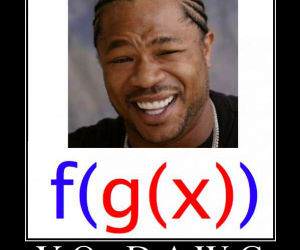 And the promised poo story.
So my other mate who took a shit on the first night camping declined to take a torch with him so when we yelled at him to hurry up otherwise the Possums would attack him, he hurried up and tried to do everything as fast as possible. So he wiped without anything major happening, then stood up to leave without anything happening, then pulled his pants up and nothing happened.
Then he readjusted his pants.
When he did this, he put one of of his shoes backwards into his own sh*t. So his foot was covered in his own shit, slightly runny, slightly black and then back at the camp site we just hear something similar to this:
http://www.youtube.com/watch?v=l6nKxmQOCrQ&feature=related
So he wasn't allowed to wear shoes anywhere near us for the next 3 days unless they were completely covered with plastic bags.
tl:dr;
My mate and I had nightmares about the same baby dino, I accidentally ran into my mate after taking a shit while he was taking a shit after getting scared shitless, and my other mate stood in his own shit (Not really a coincidence, but pretty shameful nonetheless)
Last edited by devourke at Aug 6, 2011,