Massive NGD!
So I've aquired a few bits of gear in the past few days.
Let's start off with my brand new TC-Electronic Flashback Delay!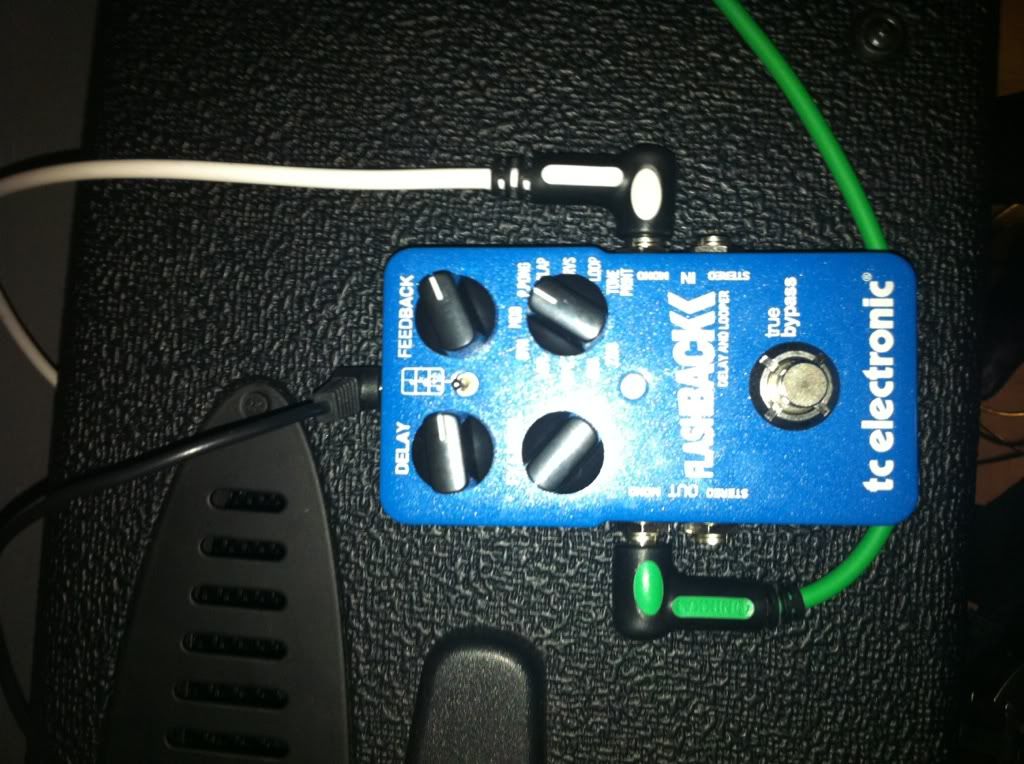 It contains 9 different types of delay, also a loop feature and a tone print mode which allows me to download new delay sounds from the pc via usb which is a GREAT function.
I was torn between the Nova delay and this. Considering I won't be using delay THAT much I thought the flashback would suit my subtle needs more. I haven't had the chance to properly belt out some epic sounds but from what I have heard it's fantastic for adding more depth to my lead sound. Especially with parts which need to stand out from the other intruments.
My only complaint is that it doesn't have presets which you could save to your tastes. It won't hold me back too much because I won't switching between different tempos and delays too often but it's defintely something to look into if you are planning to buy this pedal.
Overall I'm pretty chuffed with this pedal, expect clips in a few days when I have to chance to crank my amp

Family picture time!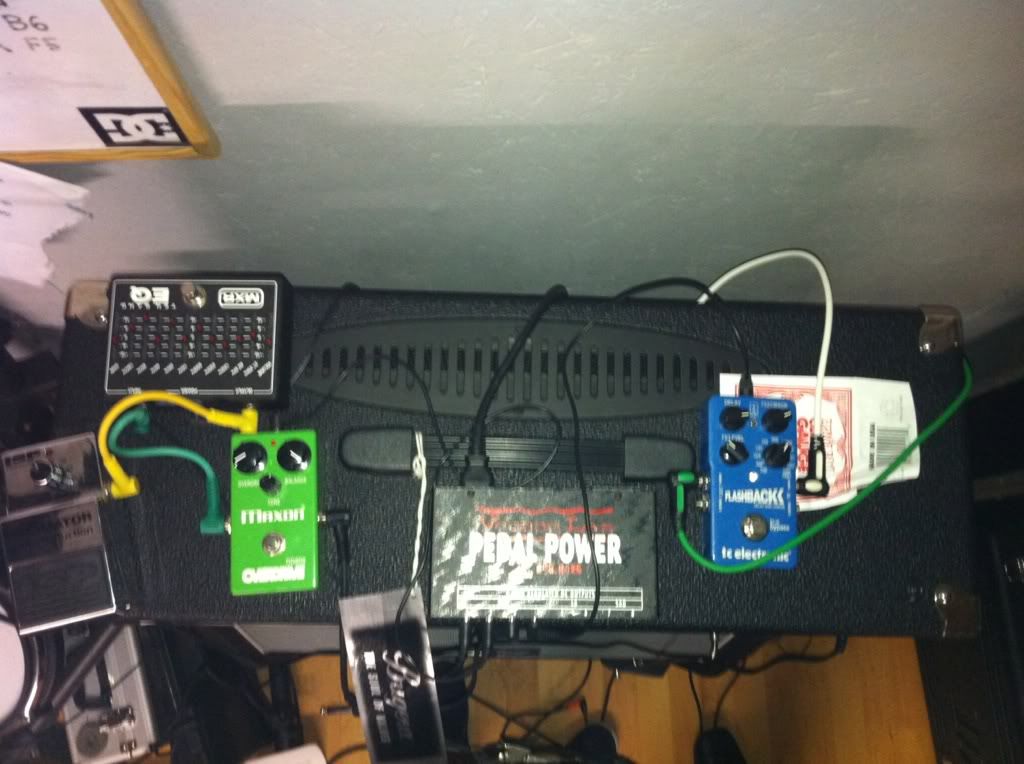 Yes I do need a pedalboard

I'm currently planning on building one myself which shouldn't be too hard. I also bought a TU-3 tuner pedal which for some reason isn't in this picture! Pretty standard pedal for all guitarists in my opinion. Built to last, very easy to use, especially in a gig situation. Thumbs up from me! Annnd now for the grand finale...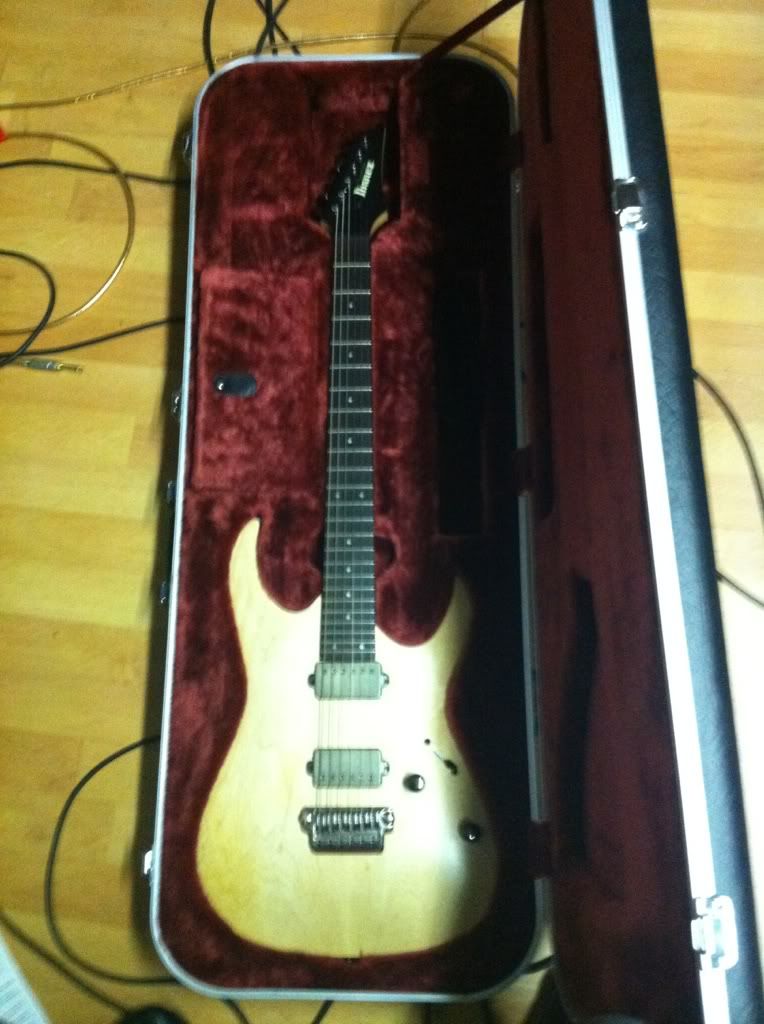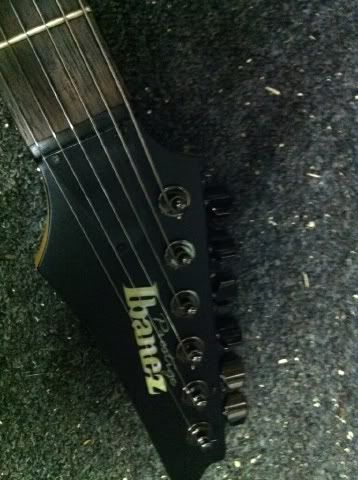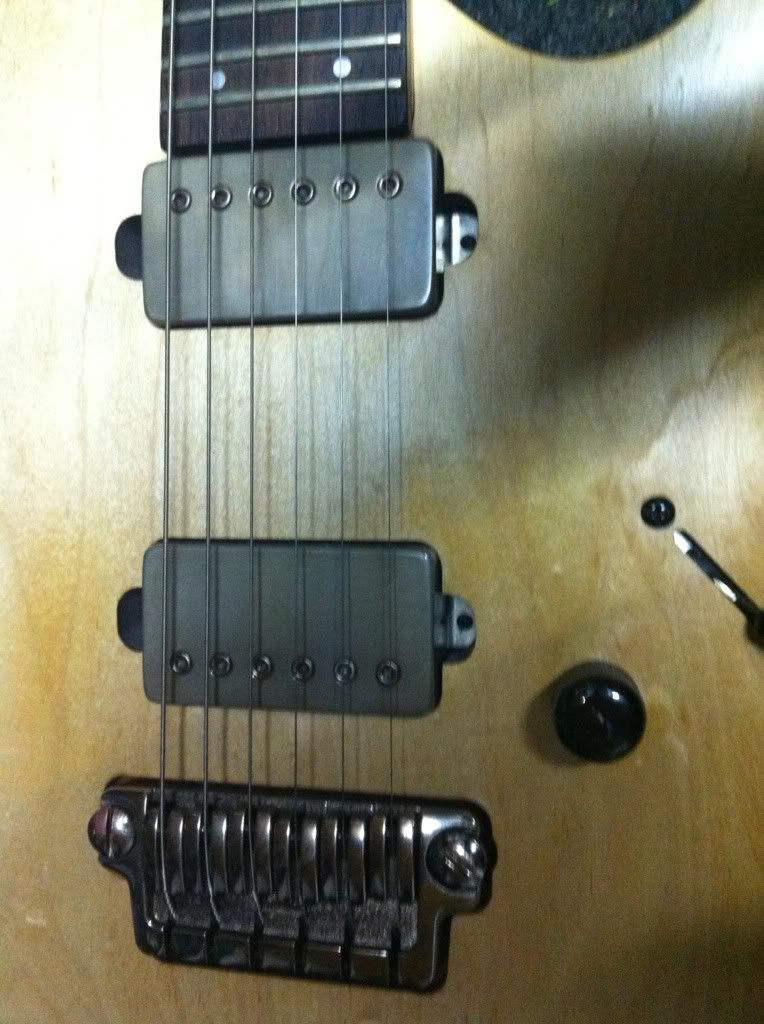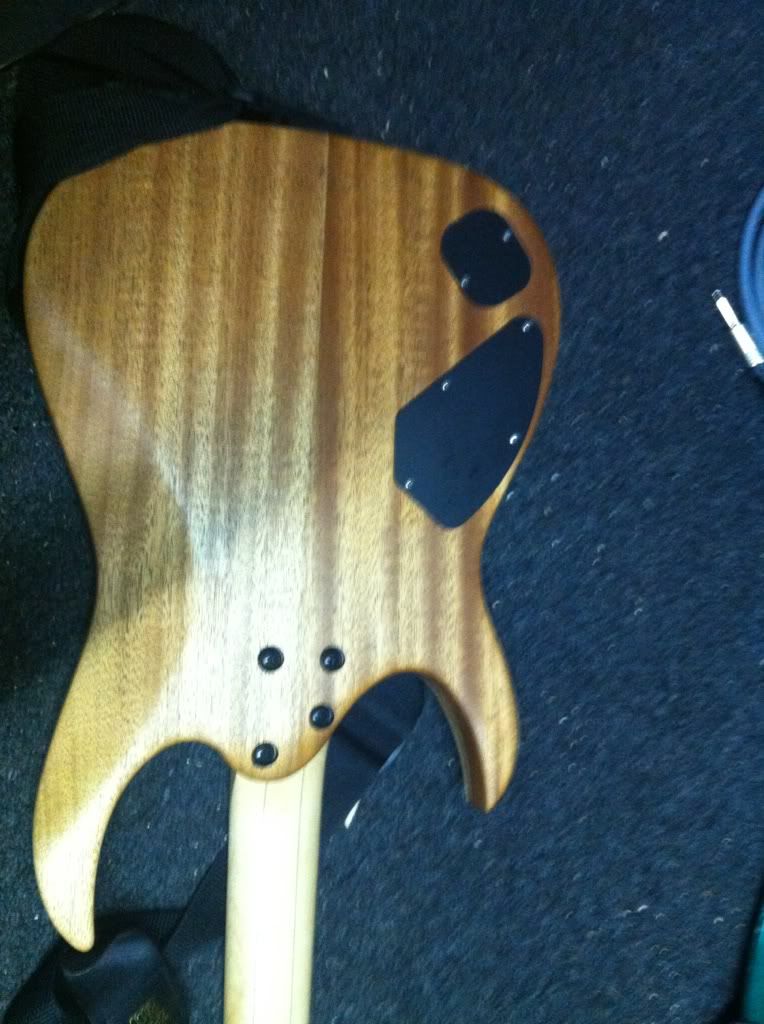 I finally got my hands on an Ibanez RGA 121 !!111!!!!1111!1
What can I say? This is probably the best purchase I've ever made, it's fantastic. Firstly the build quality is amazing, I got this off ebay for £480, it's in perfect condition.
I can understand why people love the necks on these guitars. Much thinner than I'm used to although I've grown to love it. It makes shredding so to speak much easier, my hand can easily glide up and down the fretboard with ease. I've noticed the fretboard is also wider than my LTD which feels far much comfortable and natural to me.
Sound-wise it's exceptional. The stock pickups have been upgraded to Bareknuckle nailbombs. I was scepticle at first if they could live up to my EMG's. Boy I was wrong. It is still a very high output pickup although it contains so many more chararcteristics which my EMG's couldn't give. I've defintely notice a lot more note definition and clarity with these pickups, especially when playing big chords, even in drop tunings! It sparkles

It easily has enough gain to compete with likes of modern day metal bands. I would highly reccomend BK pickups to anyone, they would certainly give active pickups a run for their money.
Dare I say it's one of the best metal guitars out there? It's a shame that Ibanez discontinued these. The Japs certainly know how to craft beautiful guitars.
It's safe to say I won't be selling this anytime soon. It has already taken over my LTD as my first guitar of choice. Seriously guys, if you're looking for a fantastic metal guitar at a resonable price, buy this baby.
Tom1.0 if you're reading this I'd like to thank you for helping me find one of these, it is everything I have hoped for and more. Expect clips of this in a few days!
Congrats man. That guitar is freakin beautiful.

Join date: Jun 2010
120

IQ
About time you got an rga121
hngd.
i'm not a huge delay user/fan but i have been eyeing that tc unit because of the included loop function.
congrats on the new gear. nice ibby right there.

couldnt have gotten a bettar guitar for the money, only the pups is £200

, and the only bad thing with stock rga121 is the stock pickups... and those have been replaced with one of the best pup set existing imo
Not a bad NGD.

Have fun playing!
Sweet!!! Congratz!!

i'm not a huge delay user/fan but i have been eyeing that tc unit because of the included loop function.

congrats on the new gear. nice ibby right there.
IMO it's perfect for us guys who won't using delay functions 24/7. Very easy to use. The loop function was a major factor in buying this. I think it records up to 35-40 seconds.
Awww Yeah

HNGD!
sweet, you finally got one

Agreed about the 121's being discontinued. A real shame.


Join date: May 2011
190

IQ
Nice looking guitar and pedals man.

HNGD!

Congrats!