New Pedal Day!!

Join date: Jul 2009
110

IQ
So after 9-10 years of extensive use, I had to retire my trusty Iron Cobra. The right pedal has developed more slack than the slave pedal! I could deal with that, but recently the nut that determines the width of the hoop that the hoop clamp can attatch to stripped out, so the pedal doesn't stay attatched to my kick! I only play a few shows a month, but this called for an emergency replacement.
I had been considering replacements for several months but never really had a reason to buy one, especially when there's so much cool guitar stuff i could buy! I'm not a fan of any of these super fast direct drive pedals. For some reason they cost a hell of a lot more and I can't seem to get any power out of them. I owned and Axis double longboard once but I sold that 2 years ago because I couldn't get any volume out of it! The new Iron Cobras looked tempting but I wanted to try something new, so I went with the Pearl Eliminator P-2002C. Behold...
lovely carrying case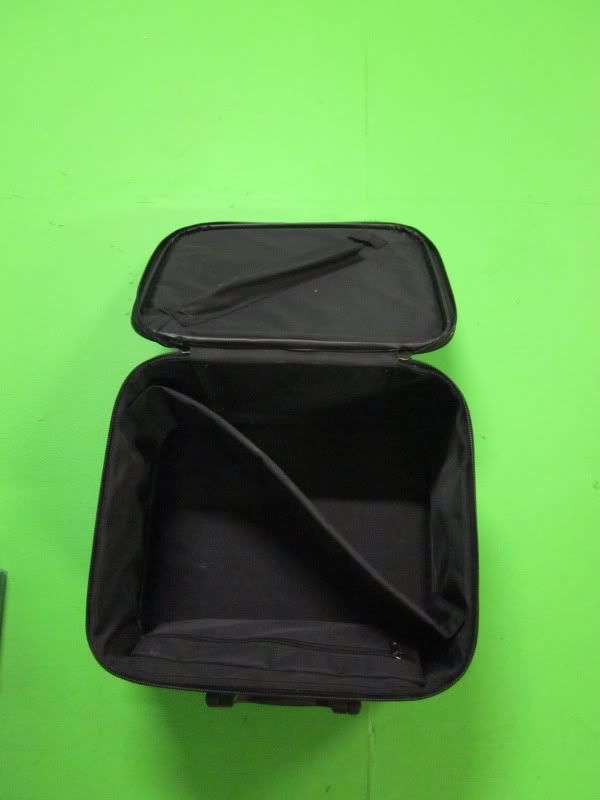 It comes with 4 cams! The white and black are "full circles" and are supposed to allow for the most power. The Blue is offset and the red is extreme offset. I have the blue cams on now (they are really easy to change out) and I'm still getting used to them. The offset cams might be more for guys who like the really quick direct drive pedals, so maybe I should stick with the white or black. But I'm still finding the right spring tension and beater height so who knows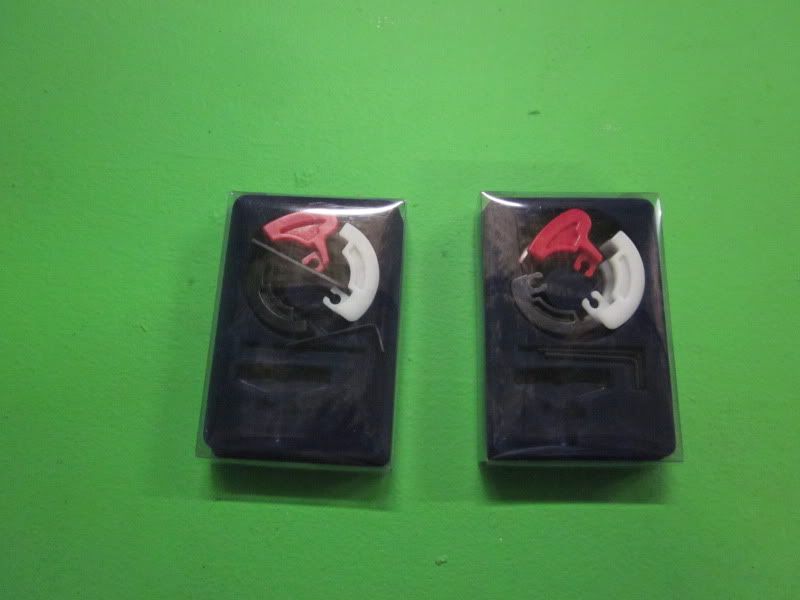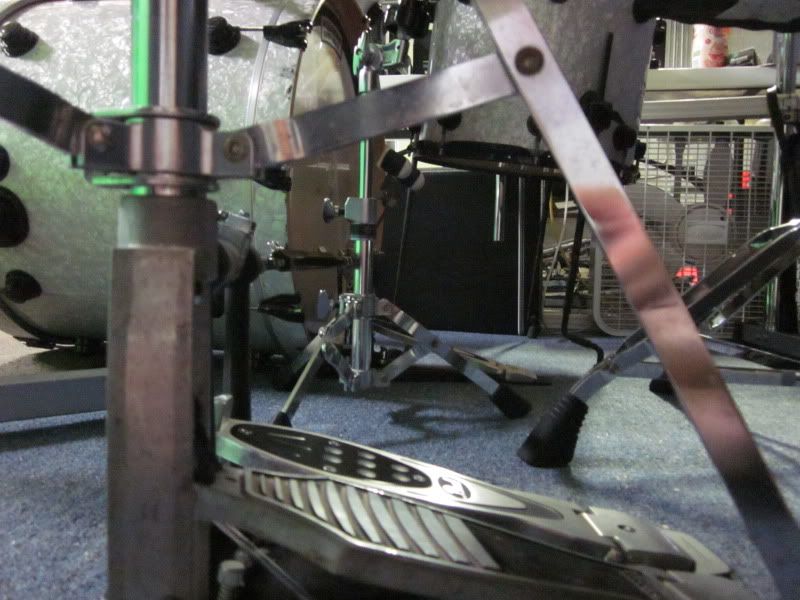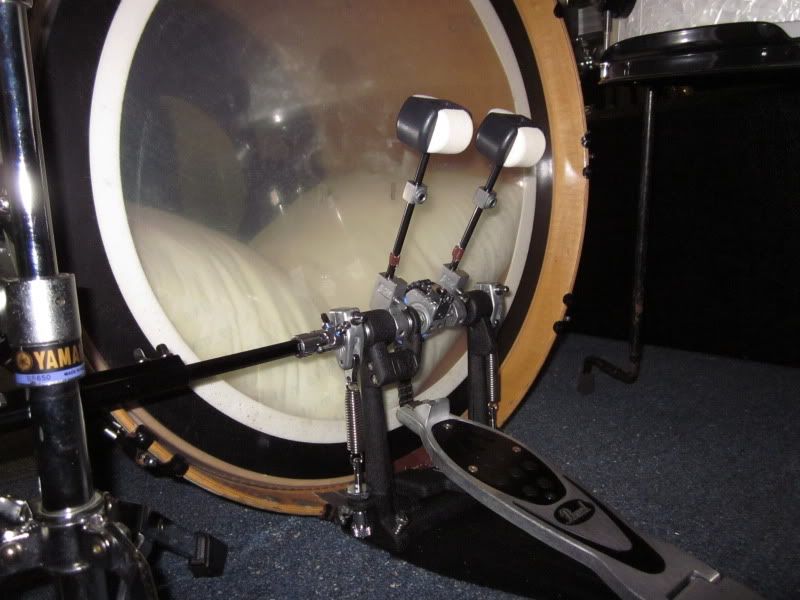 The retired Cobra. Of course I will keep it just in case I need a backup for a song or two.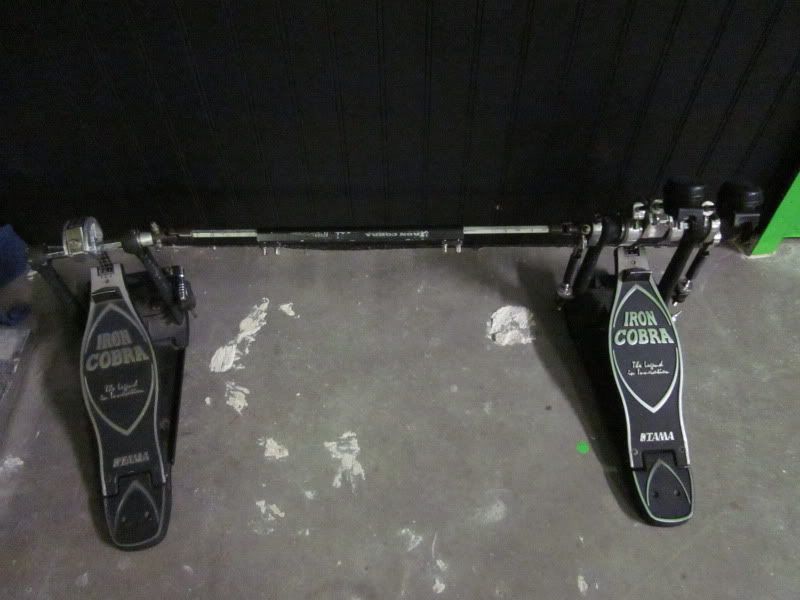 My modest poster wall. Makes me happy!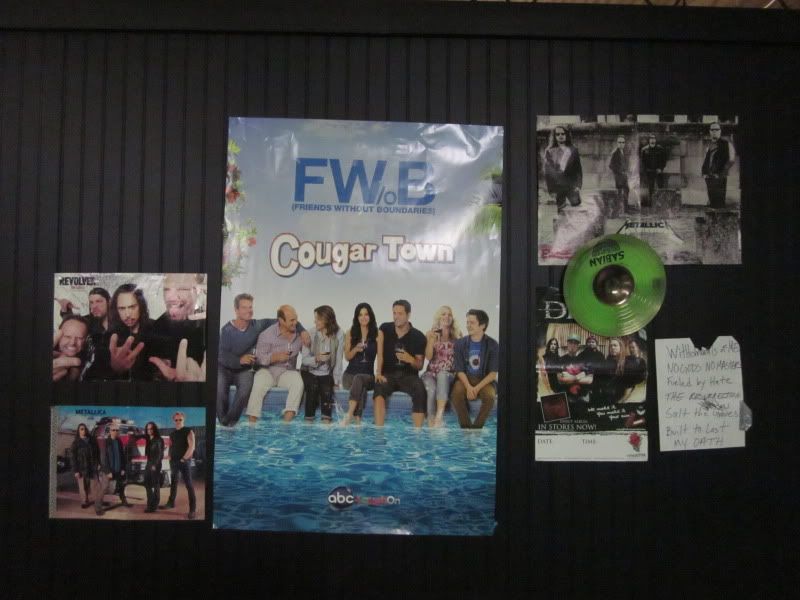 PS i might make a video soon. who knows

Did you get them on sale at GC? I think they had them for like $199 with the case.
Pretty good deal.

I have played a ton of eliminators. They seem to be the standard on any rented or backline kit I have ever played. I prefer the Blue cam, I like the feel as the beater accelerates closer to the head.

Good pick up. Enjoy them.
Congrats dude.

VIDZZZ PERL EASEEEE
Congrats dude, I've always thought of the Elims as similar to the ICs, only the Elim is a pretty decent amount lighter. Really solid pedals for sure.

Also, if you can, would recommend trying out the Demon Drive which is pretty much the Elims' big brother-- it is a super fast direct drive pedal but IMO it has much better power compared to Axis, and is just as fast.
HNPD


Join date: Apr 2006
170

IQ
I bring official congratulations from your fellow 7 String Legion Members. even though we know f
uc
k all about drums


Join date: Jul 2009
110

IQ

thanks! its the thought that counts!
steve now you have me curious about the demon drive. id like to go to GC and try one out.