Help! Floyd rose problem!
Hey UG,

I was just playing my guitar and as I did a dive bomb and pull up (quickly) my 6th string (lowest) came loose. I just though 'Meh, I'll just restring it' so I took the old string off and well... I can't put a new string on. There's something wrong with the block that holds the string in the floyd (Saddle I believe it's called). When I try and push the string in and tighten it in blace, the block decides to move upwards, therefore not holding the string in place. It's very strange. I also noticed that on the string that came loose, the wound part of the string is missing, so there is only one twirly thin wire instead of being thick like the rest of the string. I know this sounds stupid but it's quite hard to explain. I'll try and upload some pics in a min. In the meantime, could you send me suggestions on what it might be/ what to do?

Thanks alot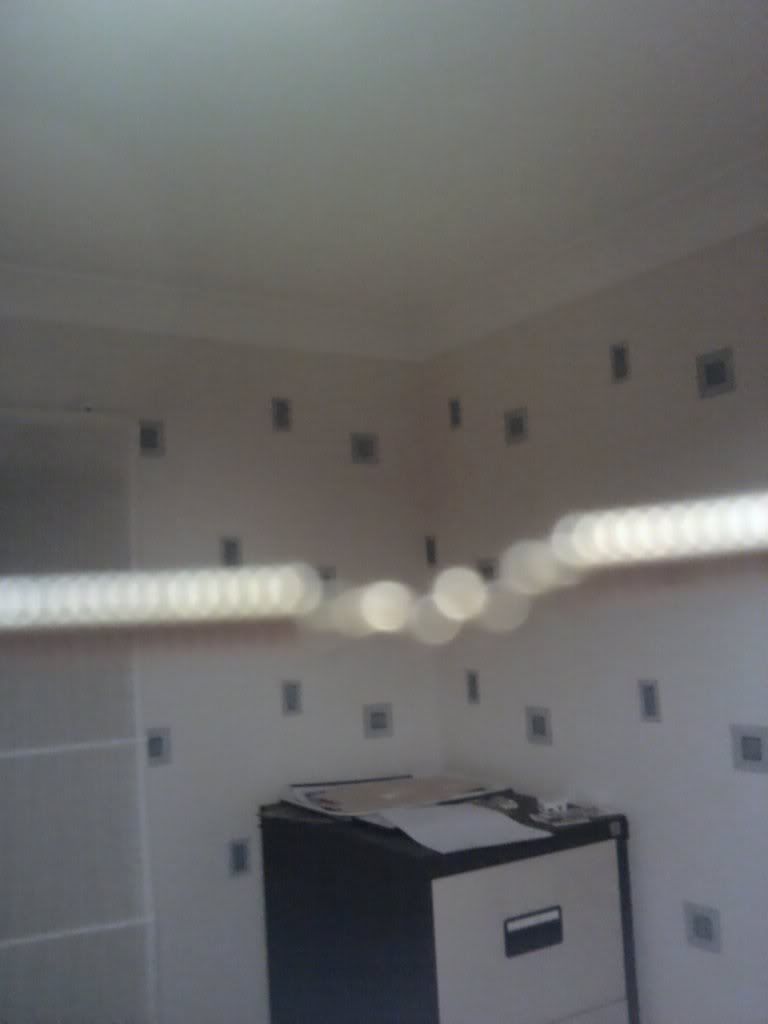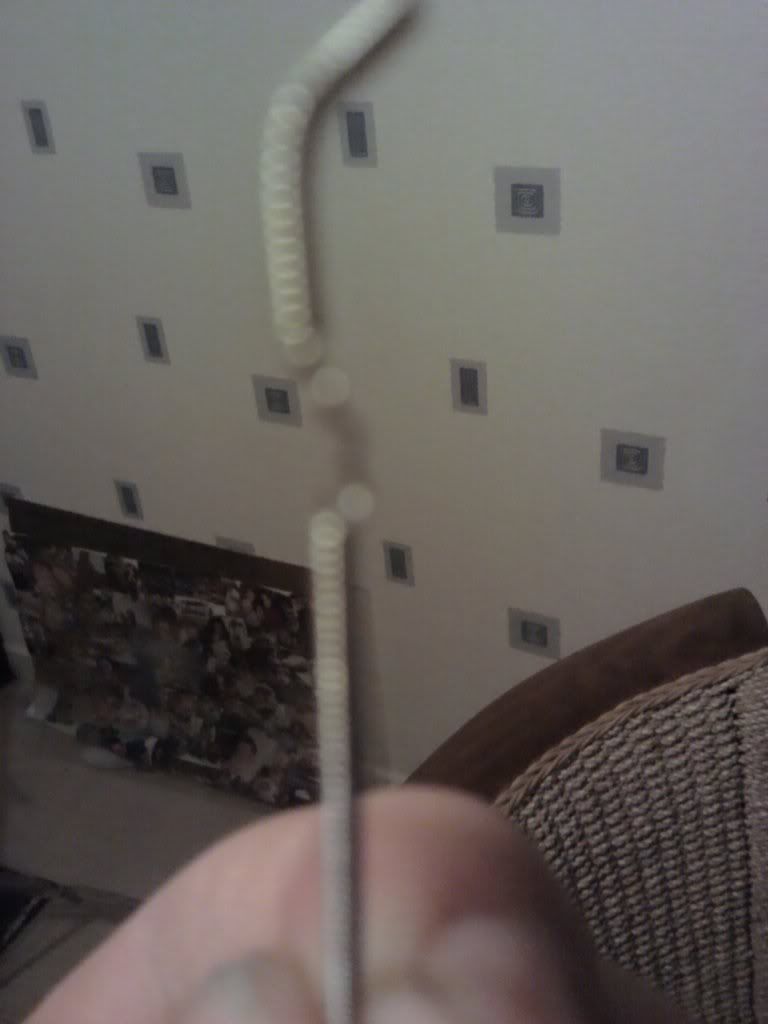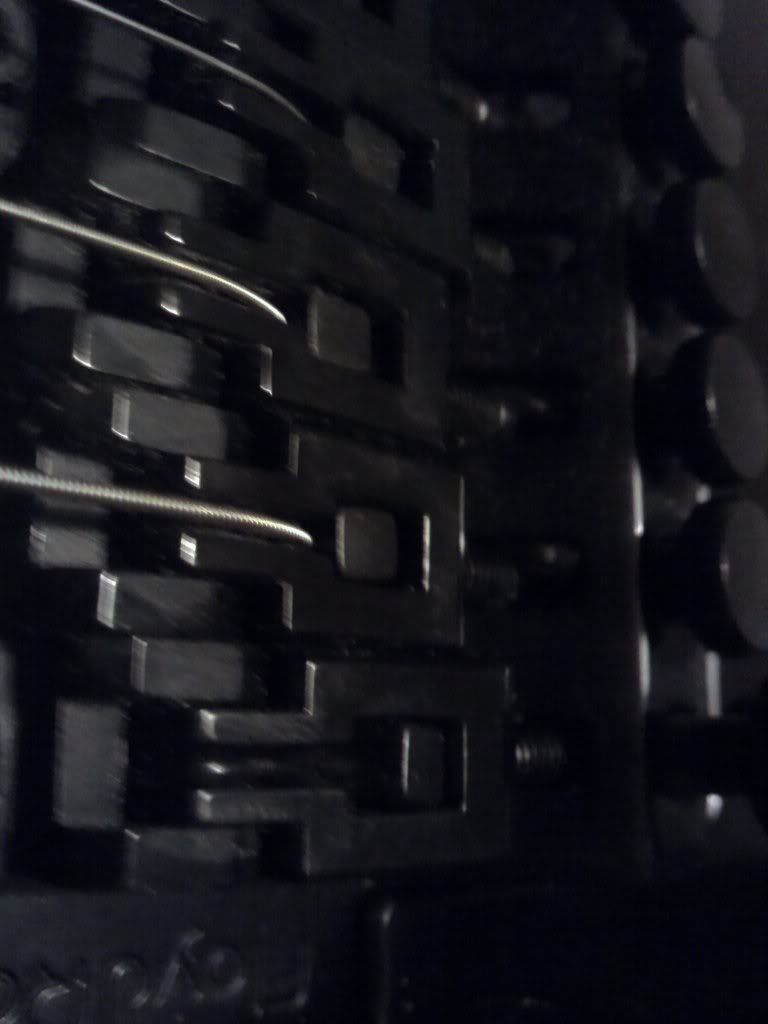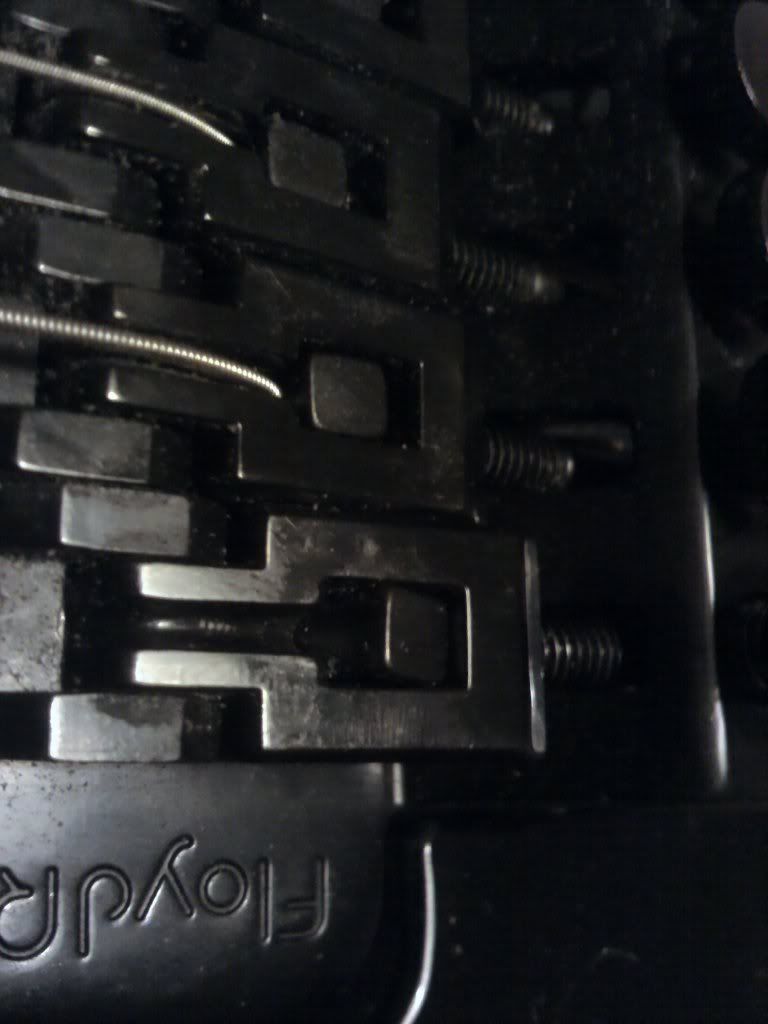 Sorry but my phone cam has no flash so not very good hahah
It sounds to me like the block was overtightened so it ended up stripping the string that was in originally and has now got a bit of the string fused underneath, making it a fairly difficult repair job.
Ye that's what I think has happened aswell. How difficult would it be/how much would it cost to repair?
If you can get the block out of the saddle it just becomes a fairly simple job of removing the fused string, should be able to get rid of it with a standard screwdriver, but if it's altered the shape of the block at all getting it out will be very difficult and you may need to order a spare part, and I'm afraid I've no idea where you can order a new block from. As for repair, I know where I'm from they charge stupid prices (£75 for a set-up....ridiculous) so I wouldn't be able to give a good idea on price for repair either, sorry.
Hmm a shop near me quotes a standard setup of £35. Would this be included in the price? I have been trying to get the block out of the saddle but it won't come out. Do you know any tips on how to get it out? I have tryed using a string and trying to just pop it out but it won't come out.
But the thing is there is no part of the string missing, only the place where it has been stripped. The actual tip of the string is fine
I got the clock out of the floyd... now what?! It doesn't look like there's anything wrong with it but it still won't work. Which way do you put the block in? Hole down first or with the hole at the top?
FIXED!! I basically just took the block out, scraped it to see if there was anything stuck, fiddles with the saddle and tuner and it works perfectly! Thanks for the help psycho, I wouldn't have even though to just pop it out!