Can somebody help me improve my bands look?!
Ok, at the moment you look like a bunch of kids that turned up to have a jam sesh. Sidenote: Singer, lose the limp wrist crap. But that's ok, what I'm gonna tell you is the stuff that only a label will tell you.
Image is everything
T-shirts and jeans doesn't really cut it. You need to look like a rockstar. That means probably going a little over the top of what you would normally wear. It has to be edgy and cool. If anything, invest in clothes. (I'm not joking)
Here is are some examples.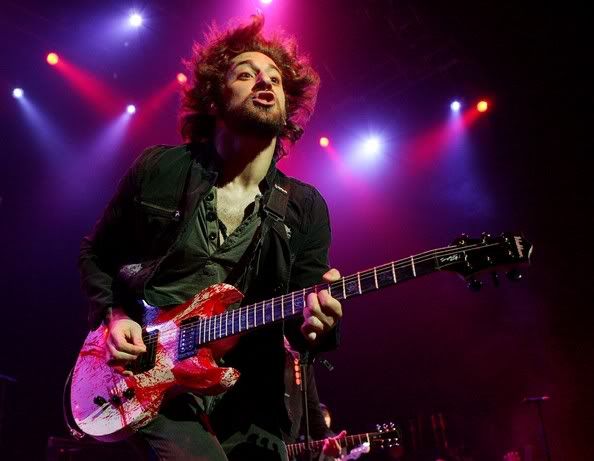 Cool jackets are an absolute must. It doesn't have to be leather.
Also, your guitar should relatively match what you are wearing (there are exceptions though)
I play in a signed rock/country band. We have quite a modern take on it in terms of image but it has to match what you are playing, otherwise there is no connection in the listeners mind.