Guitar Bridge popped out

Join date: Dec 2010
30

IQ
The bridge on my Strat popped out. How do I fix?

I was removing the strings (the plate where there's a hole for the strings to go in/out doesn't match up with the bridge, it's a little off center to the left: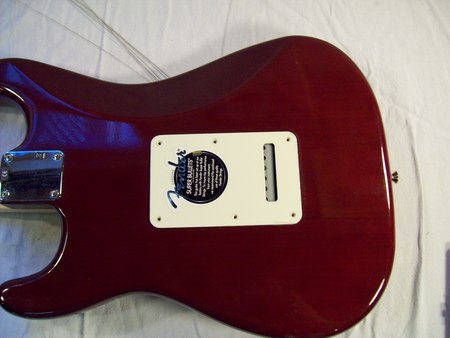 so as I was hitting the whammy a bit to get the bridge holes into the space I felt the bridge basically fall off. I turned the guitar over and the bridge was barely hanging on. I unscrewed the back plate and this is what I saw:
after wiggling it around a bit I realized that the springs were the only things holding the bridge in place. There are no screw holes at the top. Only these half moon holes like this (the half moons at the bottom):
So how is this supposed to be attached?