FS: NIB Ibanez JS100BK Signed by Joe Satriani
This was one of the weekly prizes in a giveaway held by DAddario and MusiciansFriend. It has been signed on top in silver ink by Joe Satriani. I was fortunate enough to win but I'd rather this go to a big JS fan (and I'll be able to get my dream guitar of a Gretsch 6120). For the same cost as one new, you can get one new signed by the man himself!
New in box. Opened only to take photos (plastic covers still on pickups). Ibanez Edge III double locking term. Basswood body. Axis humbuckers. $800.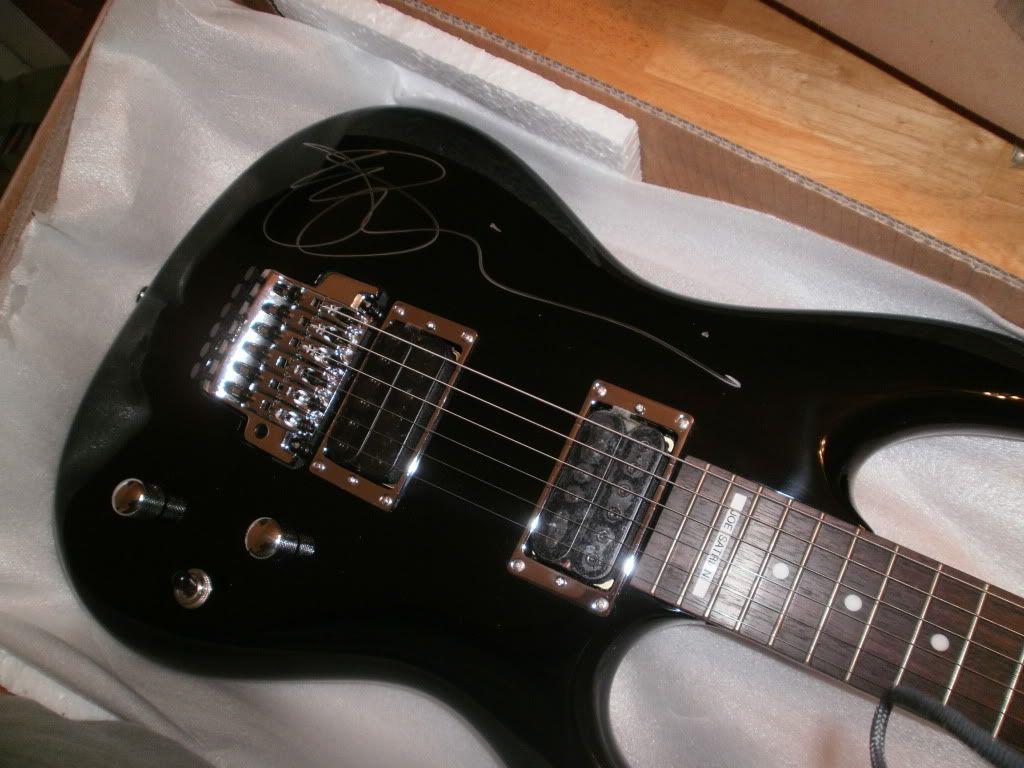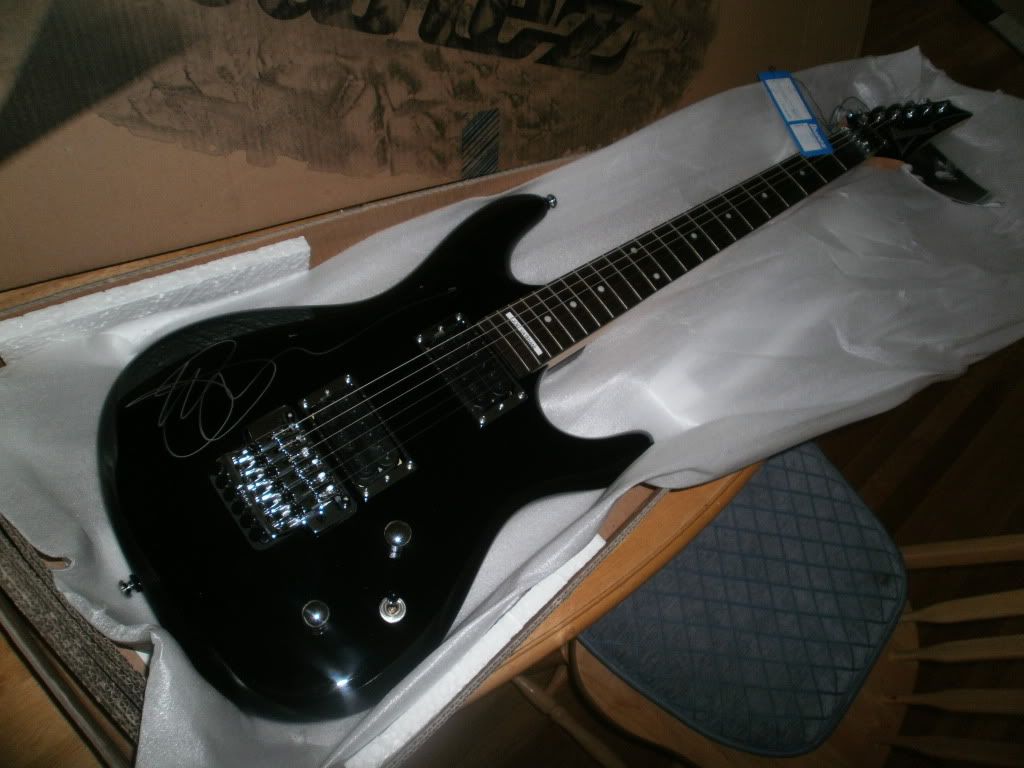 No case, shipped double boxed. Buyer pays actual shipping costs. Payment via money order of Paypal (buyer covers fees). Ships from 04401 (USA)
Quick hint; if the buyer sends the money as a gift, there are no fees.
Oh yeah, I know that but not everyone likes to use the gift option so I just put it in there to be safe.
I'm still hoping for a cash sale but would still entertain trades of the tele/hardtail strat/eastwood map/jazzy/bigsby/twangy kind. Make me a cash or trade offer and LET'S MAKE THIS HAPPEN!