shaving down neck joint area
looking at a used jackson ke-3.. got that typical big ole chunk of neck pocket area like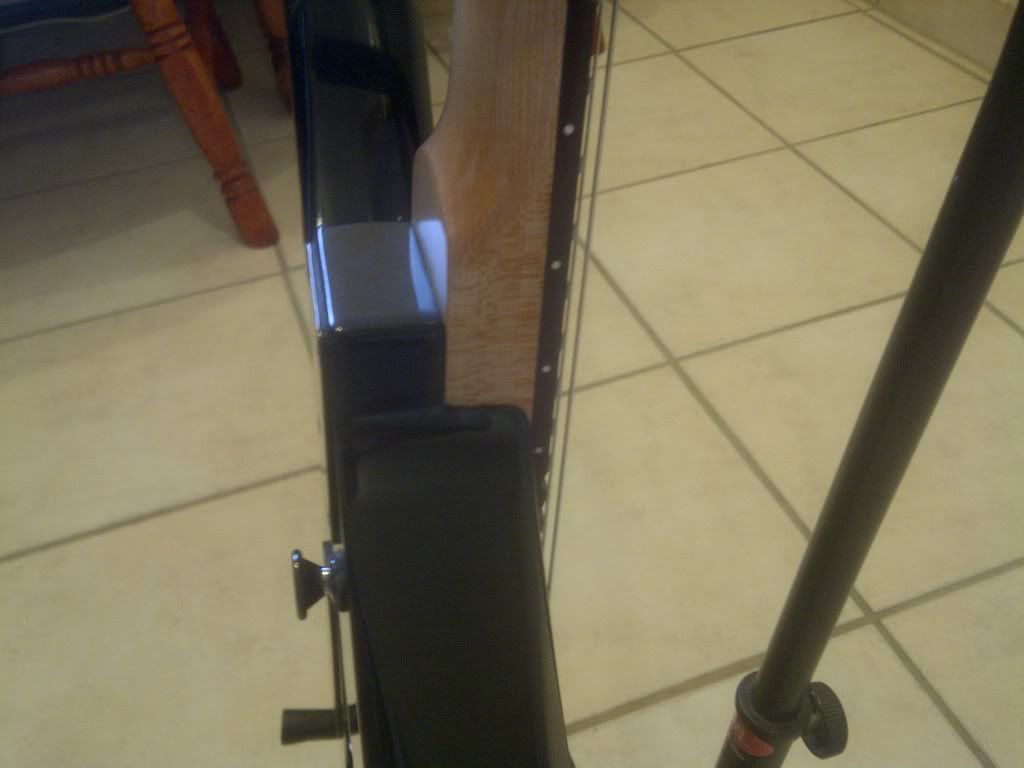 i just wanna make it a little more playable up high..though i'm assuming a kelly should have pretty good access to start with, plus the upper frets are scalloped on that one.
Yeah shaving it would work. Maybe tape off wear the neck meets the body tho so you dont shave off into the neck joint. U'd fr sure havta take off the neck which is easy

Join date: Nov 2008
471

IQ
It really depends on if that neck pocket is strong enough to withstand having about half of that wood cut out of one side of that neck pocket. Do it at your own risk. If you could get a metal plate that matched the exact couture, that would ensure it wont snap on you, but that's gonna be rather hard.

I'd just get used to it, yeah, it's annoying at first, but you'll learn ways around it and be just as fast.

Join date: Sep 2007
30

IQ
I would say if you are careful you can do it (I have personally done it to a few guitars) but don't go overboard!
if i pick it up, i'd refinish it to white anyways so the neck would certainly come off. what i'm wondering is how to go about it this with those bolts.. because i cant really make those any smaller can i?

Join date: Nov 2008
471

IQ
You can cut the bolts to the length you need them, but you'd have to counter sink the hole larger so you can put in a flat washer to add support, which gives you even less wood to mount to the body.

You can also order custom length bolts, but that's if you are really serious about this.

Join date: Jul 2009
110

IQ
So your trying to do it like the ibanez aanj? Ive debated doing this as well. the lower bolt closest to the headstock might need to be moved..ive seen this done successfully. As far as the strength, i think you should be good as long as you arent bending the neck for a ghetto whammy lol. Dont take my word though, not sure the quality of wood in that particular guitar?

And as far as bolts go...check out a local hardware store.
this sounds like an interesting task. i guess i'll hafta play it and decide. and scrounge up the money to buy it as well... gotta love the recording college budget..