Ngd

Join date: Aug 2010
102

IQ
After saving up for a month or so I've finally got a new guitar at a awesome price.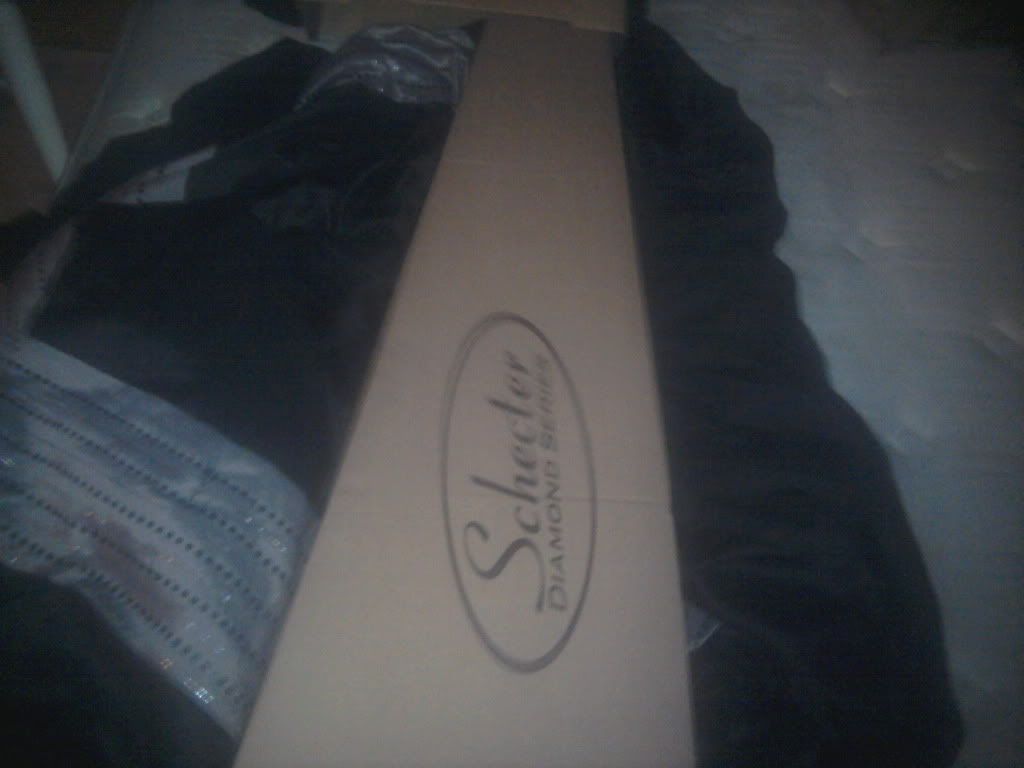 Not a Schecter(<3)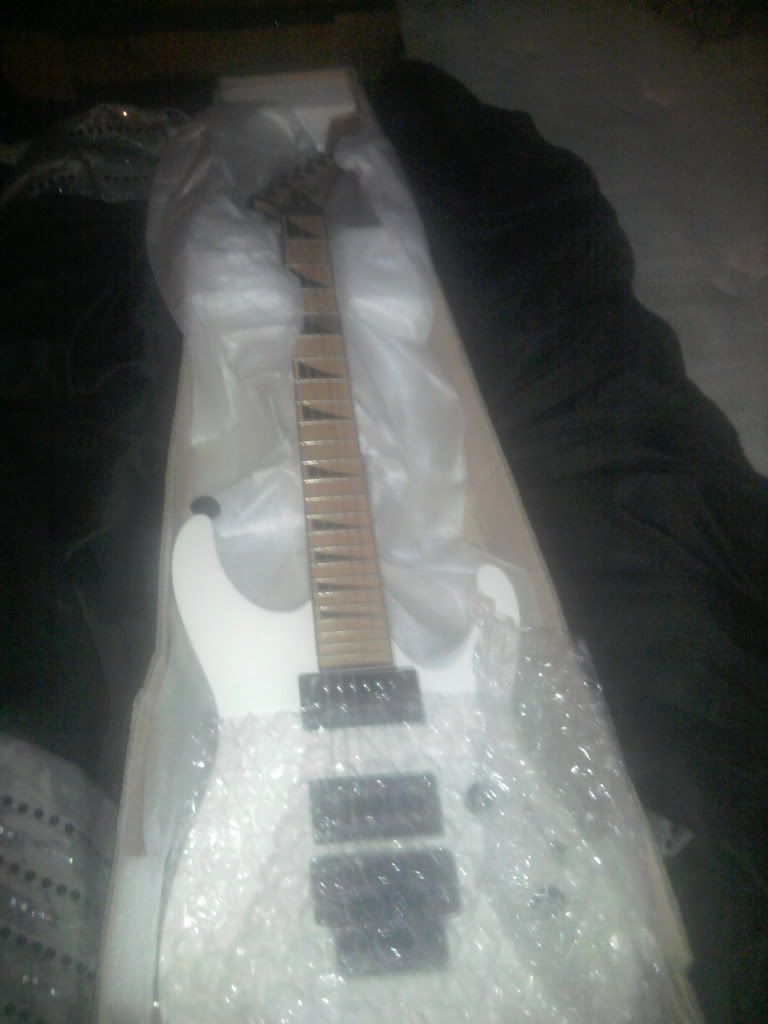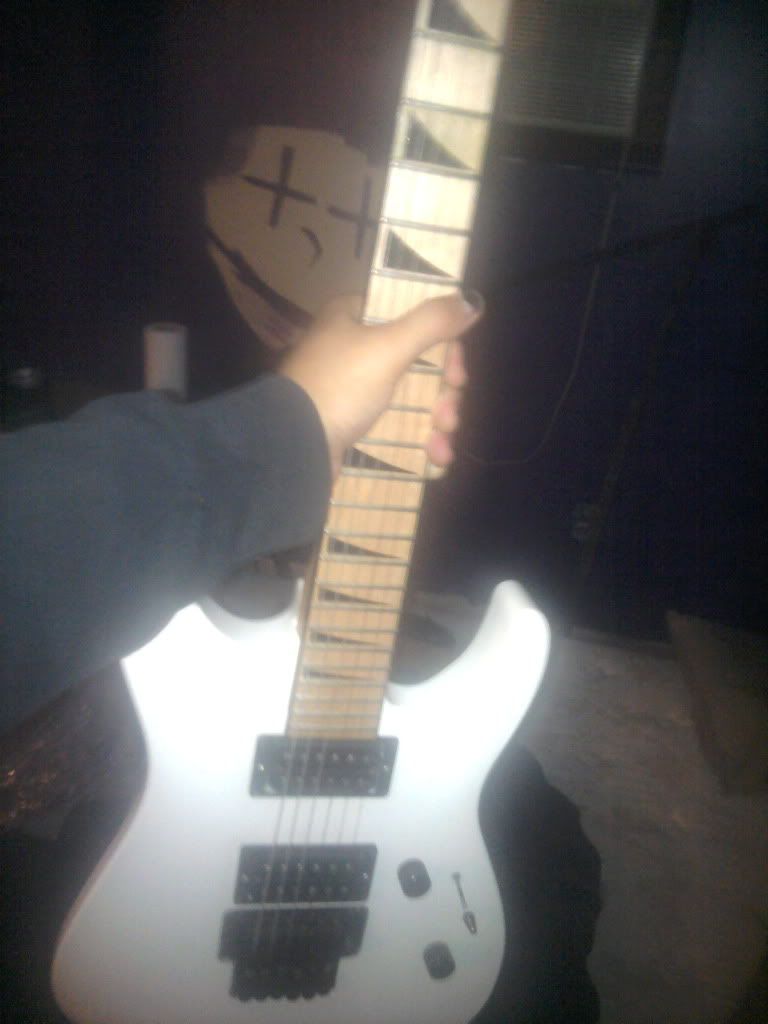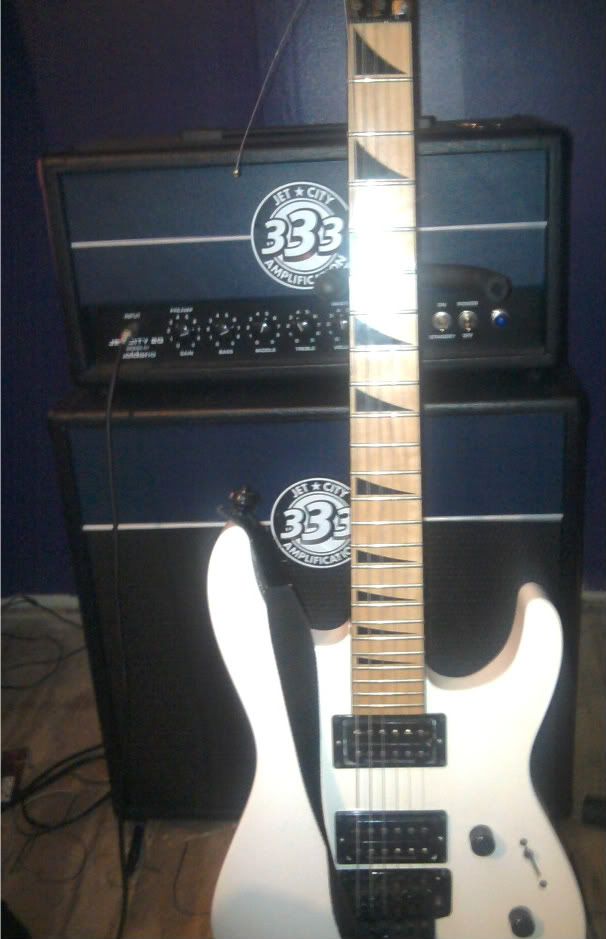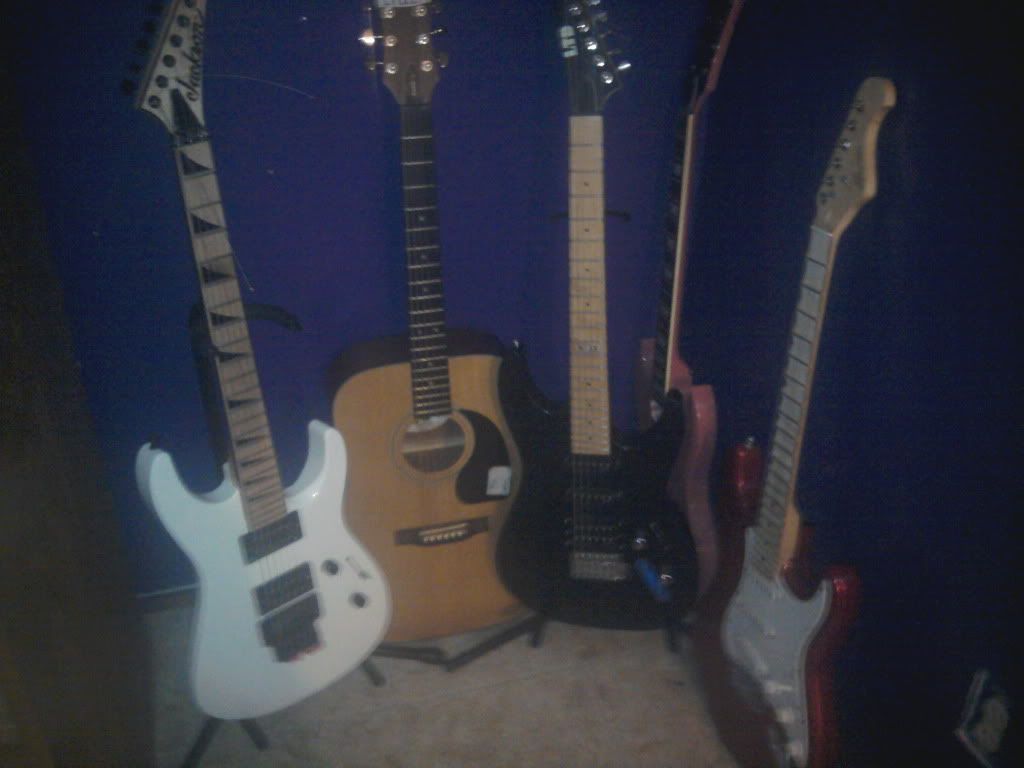 Jackson Pro Series DK2M Dinky<3 Found it for $270. Missing the tremolo bar and a string clamp with a really wore out 5th fret.
Review
Features:
Alder body
Rock maple bolt-on neck
Bound rosewood compound-radius fingerboard
24 frets
25-1/2" scale
1-11/16" nut
Matching headstock
Jackson-licensed Floyd Rose low-profile double locking trem
Sharkfin inlays
Binding binding
Seymour Duncan JB TB4 humbucker (bridge)
Seymour Duncan Jazz SH2N humbucker (neck)
Black hardware
Pros:
I love the whole super-strat shape. Amazing high fret access and slim neck. On my LTD I had alot of trouble playing frets 17-22, but on this it's just as easy as playing on the lower frets. The SD JB and Jazz sounds amazing. The Maple headstock/fretboard/neck combined with the black binding/inlays is simply beautiful(I have a maple neck/fretboard fetish).
Cons:
The Floyd Rose is sorta annoying. Put brand new Ernie Ball Hybrid Slinkys on it after I cleaned it up and it was alot more work than I'm use to. But over time I think I'll get use to it.
Overall verdict: This is a fantastic guitar compared to my ESP LTD M-53. Though it is missing a string clamp(I have a temp replacement), tremolo bar and a really worn out 5th fret I'm 100% satisfied with my purchase. Especially since it was only $270<3
Last edited by Non-Fiction at Aug 19, 2011,
Wait, so you got a Jackson that came in a Schecter box?

I must've missed something along the way. .

Happy NGD btw.

Join date: Feb 2011
80

IQ

Join date: Dec 2009
190

IQ
Where do you live? I swear I saw THAT guitar a few weeks ago...

Join date: Jun 2010
40

IQ
wait wut tha fnck?
HNGD

That looks pretty nice.
isnt that guitar great? :P have the exact same one but in better shape. i think u could of got it less with a worn fret i got mine in flawless condition for $400...but then again it was from a buddy

Join date: May 2009
160

IQ
Already feared it's a Schecter.

Not much of Jackson fan myself, but white guitar + maple neck looks really nice.

HNGD!
Nice move there by the seller - a Jackson in 2 Schecter boxes!
Congrats and HNGD!

Ooo That's a lovely guitar at a lovely price!!
HNGD

I love myself a Jackson, and the DK2M is a pretty guitar. HNGD


Join date: Aug 2011
10

IQ
The Schecter box confused the hell out of me... haha
That's a damn nice guitar though. I'm going to be buying a Jackson DK2T here in a few days. I'm so excited!

Not my kinda thing but it looks awsome man! HNGD!
Nice guitar!

I've always wondered; is the necks on those finished in gloss or satin, or are they just oiled?
Nice guitar!

I've always wondered; is the necks on those finished in gloss or satin, or are they just oiled?
gloss

Join date: Oct 2010
80

IQ
Looks great, so how well do the Jackson Licensed Tremolos stay in tune after heavy abuse?

Join date: Jan 2008
60

IQ
what I really want to know,it what is up with the 5th picture
Ooh, you got a Jackson. Congratulations!
At first i was like, pffft, schecter.

Then it was a jackson and all was well.

HNGD!