Yet another "WTF is this guitar?"
So working in a guitar shop, I've acquired an... unknown guitar. It has absolutely gorgeous tone, very punchy in the mid and low ranges, even with disguuuusting strings. There isn't any sort of identifying factor on it. Like. At all.
Looking at it, though, we can kinda estimate the specs:
Spruce top, unsure of solid or laminate, most likely laminate
Rosewood back and sides
Rosewood fretboard
Rosewood bridge
Indian rosewood veneer on the headstock
What might be a mahogany neck
Like that narrows it down

How about some non-identifying pictures: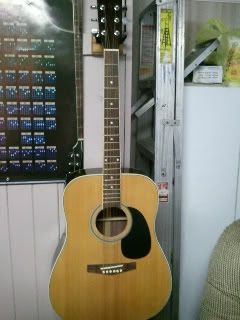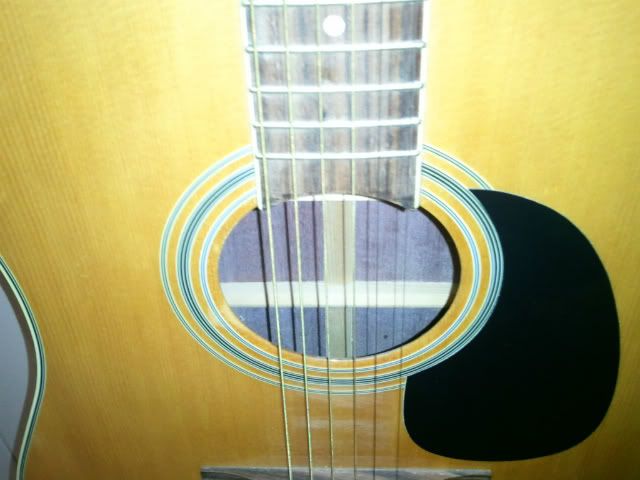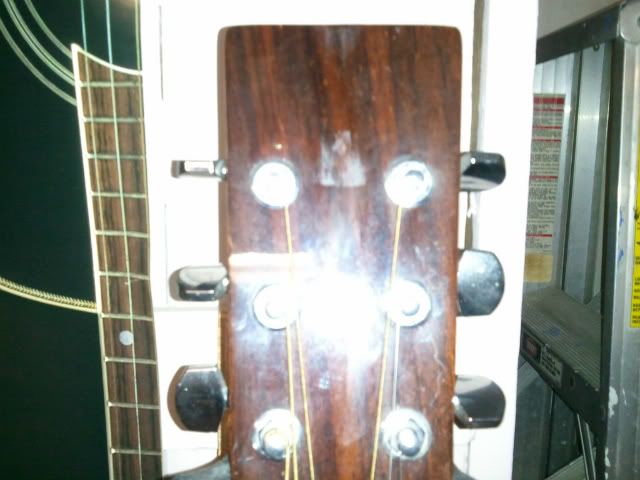 Halp guise?

Join date: Sep 2009
317

IQ
reminds me of the yamaha models
That actually crossed my mind, but I've only ever recalled seeing them with the "indent" headstock.
You can tell if it's solid wood be looking at the wood right at the edge of the soundhole. On a laminate top, you will see lots of flat layers. With solid wood, the grain should continue right through.

That's about all i can think of to help you. I certainly have no clue as to what guitar it is.
I'll definitely be taking a look at that when I get back to work. That'll also definitely help with future "discoveries", thanks for the tip

We also did a bit of an inner inspection to find out that it appeaaaars that the neck had been replaced at some point in time, so that would explain the lack of identifying features. So most likely it's a mutt. But a nice and profitable find of a mutt for me, so I'm not complaining

For anyone interested, I found out what this guitar was:
http://www.guitar-museum.com/guitar-51857-Marlboro-Martin-D-28
Last edited by sadSTATUE at Sep 25, 2011,