Hey, i'm not a drummer but....
I'm a bass player.
And while i was poking around in a thrift store i came across an electronic drum type of thing.
It's callled the Yamaha DD-20c
And i bought it (it was only 5 bucks) so i could maybe start learning drums a bit or at the very least make a few beats that i could play my bass along with.
Is it possible to learn bass on one of those little electronic drum things?
learn on? no
but it can help you play with

ok so i can't learn on it (i kinda expected that) so i'll just play around with it....but i just have no idea how to play drums.
i don't wanna just sit there and hit them moronically!
are there any good videos that show how to play electric drum pads?
You mean like this?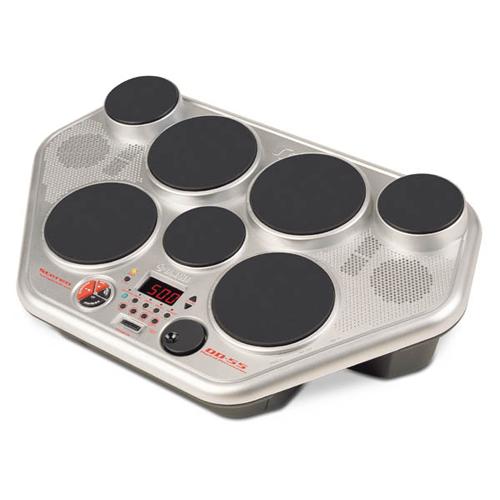 You're not going to be able to learn drums very well but I'm sure you could play a few standard beats on it.
I'm sure its got some sample beats that you could jam a long to, not sure you could do a whole lot more with it, but not bad for 5 dollars