What was your first guitar?
I started out on a flipped 20 year-old BC Rich Assassin, Platinum Series. It was $150 with a hardshell case, and I thought it looked cool, plus there weren't any lefty guitars I could find in the local classifieds, and the only thing I could find in the price range otherwise was no-name black Strat knockoffs with white pickguards, and I'll be damned if I was to be caught playing one of those. xD Of course, I didnt know what a Floyd Rose was at the time(I thought my guitar was called a Floyd Rose when I first got it and went around saying I had a BC Rich Floyd Rose Platinum for about a month before I was corrected) I still think the finish is pretty sexy, but it didn't stay in tune at all even locked down, it weighed a ton, the neck was like a baseball bat(that being said, I still don't like thin necks all that much, but...this was too big. xD) the single coils in the middle and neck position were horrid(the bridge pickup was killer, but...), and the Floyd was extremely tempramental(it popped out of the guitar twice, it only had one screw holding it down).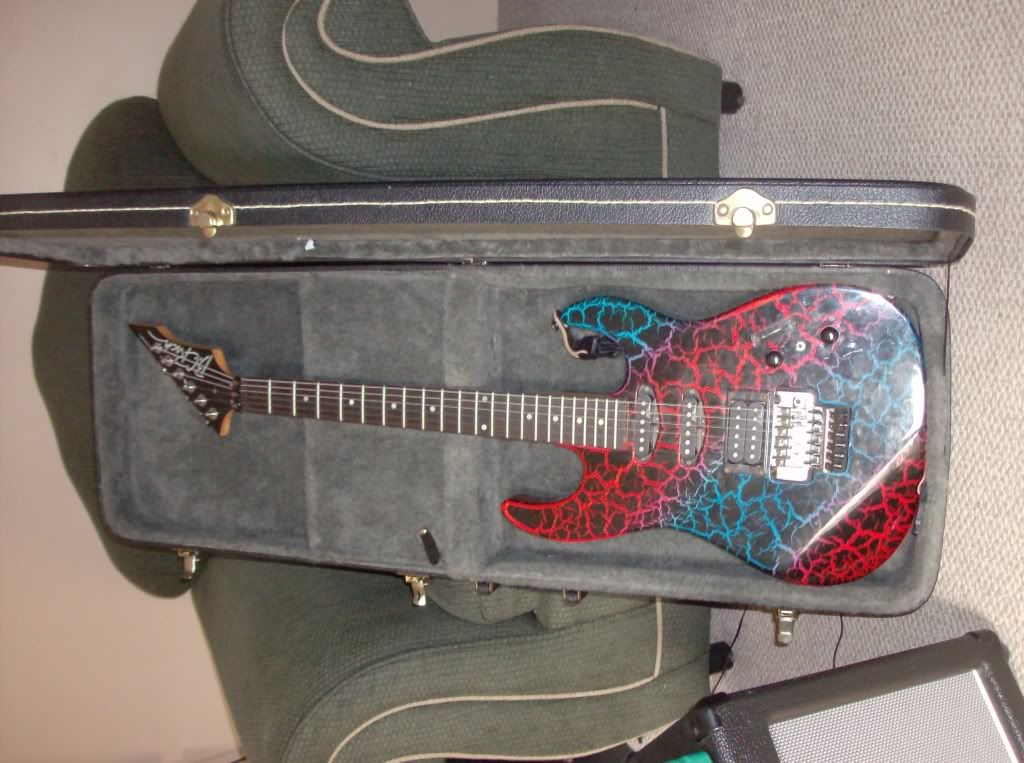 ...I still think it's sexier than most PRSes.