NGD: Made in England content

Join date: Mar 2009
10

IQ
Specs and talk can wait, ON WITH THE PICS!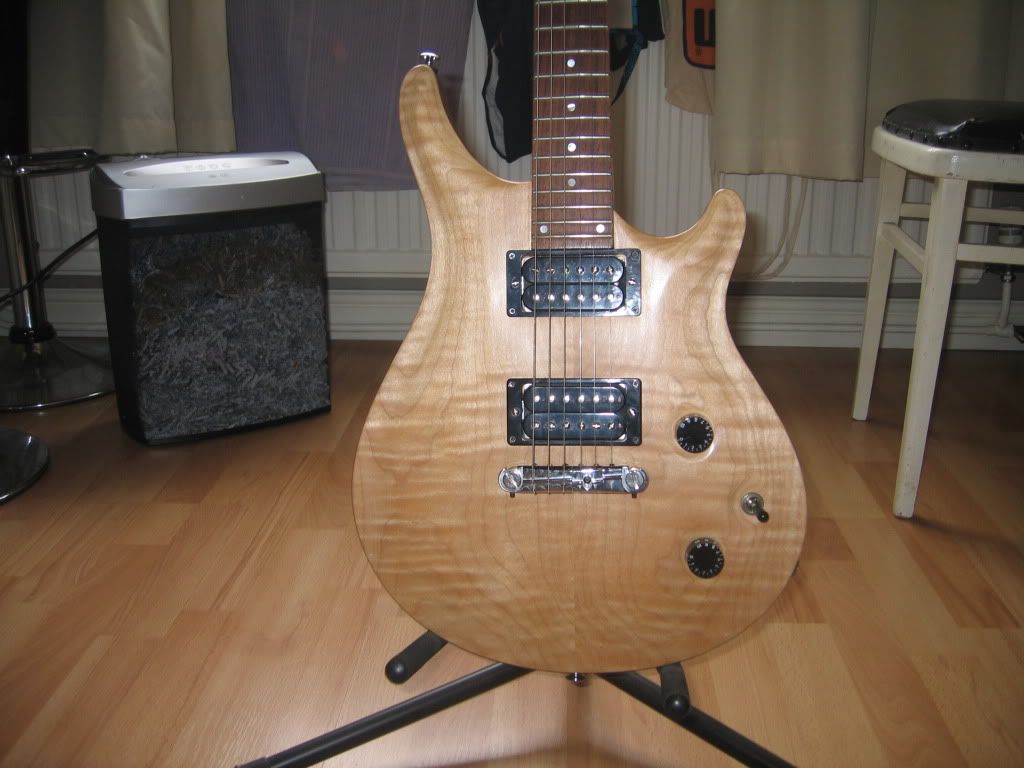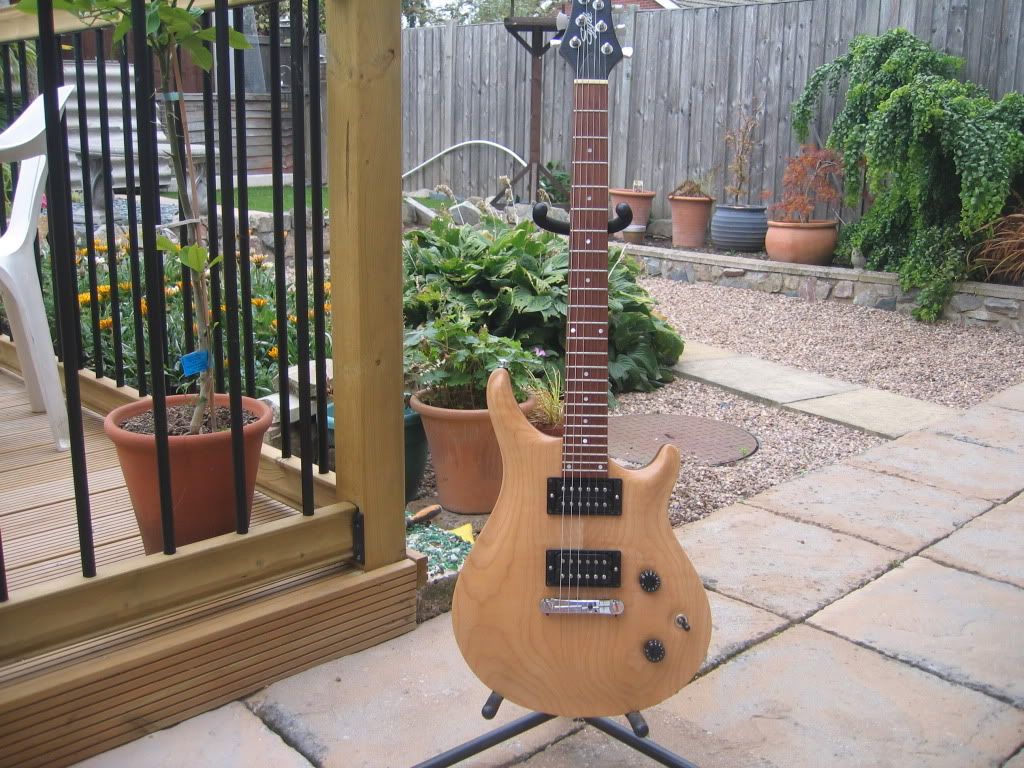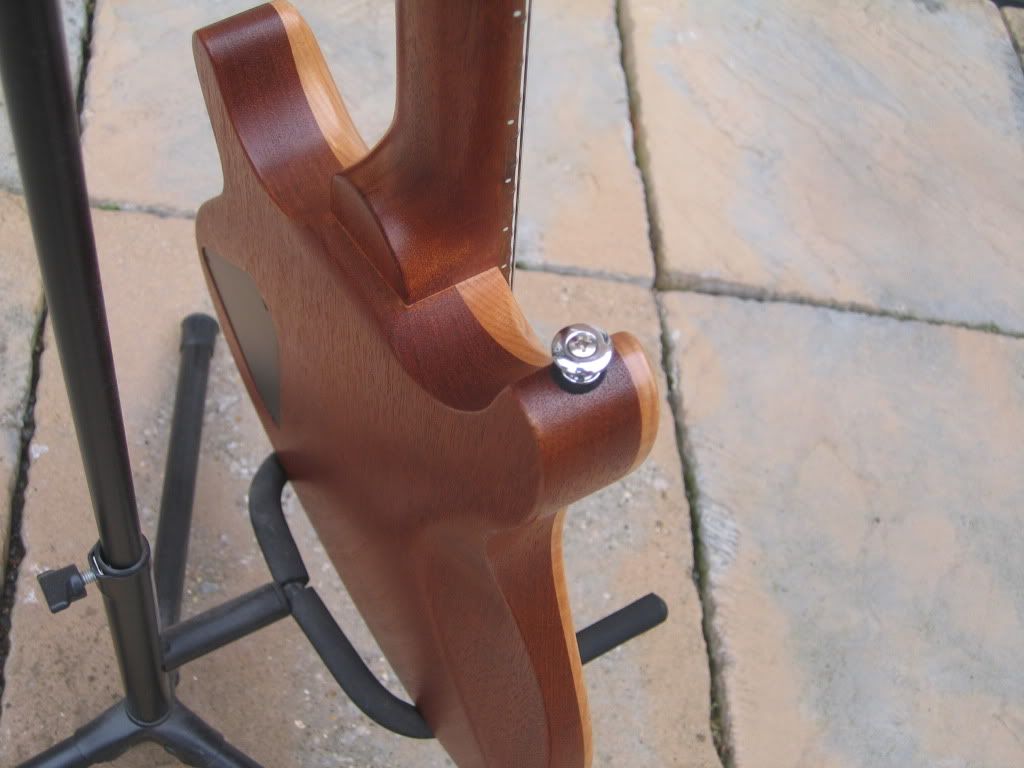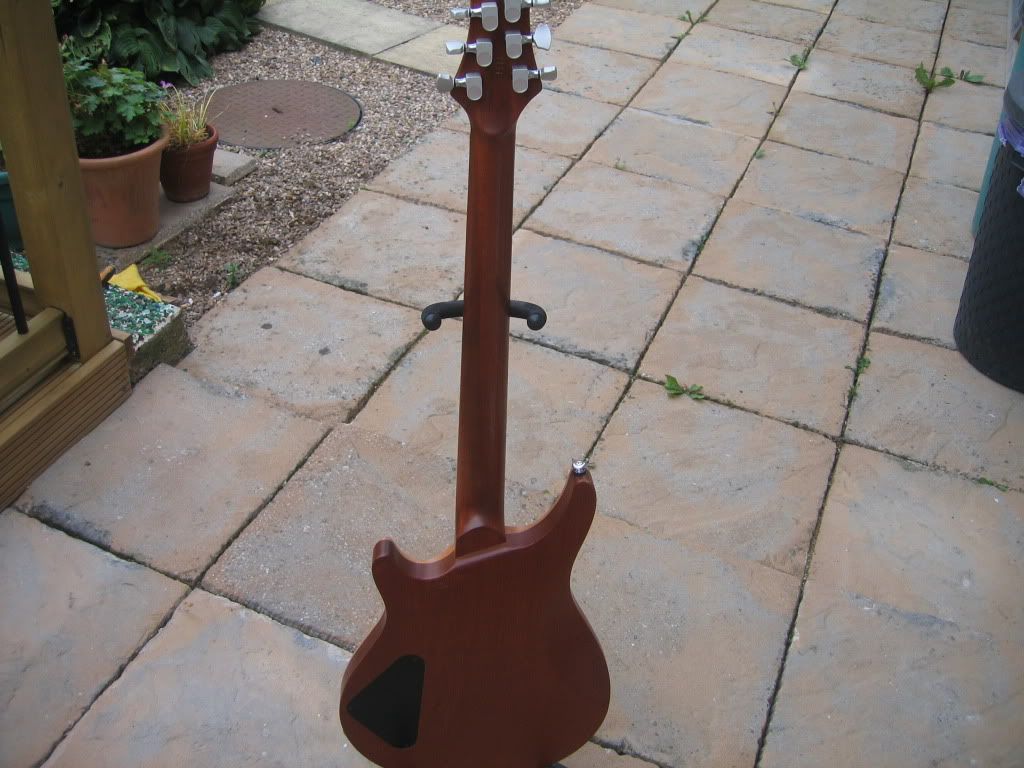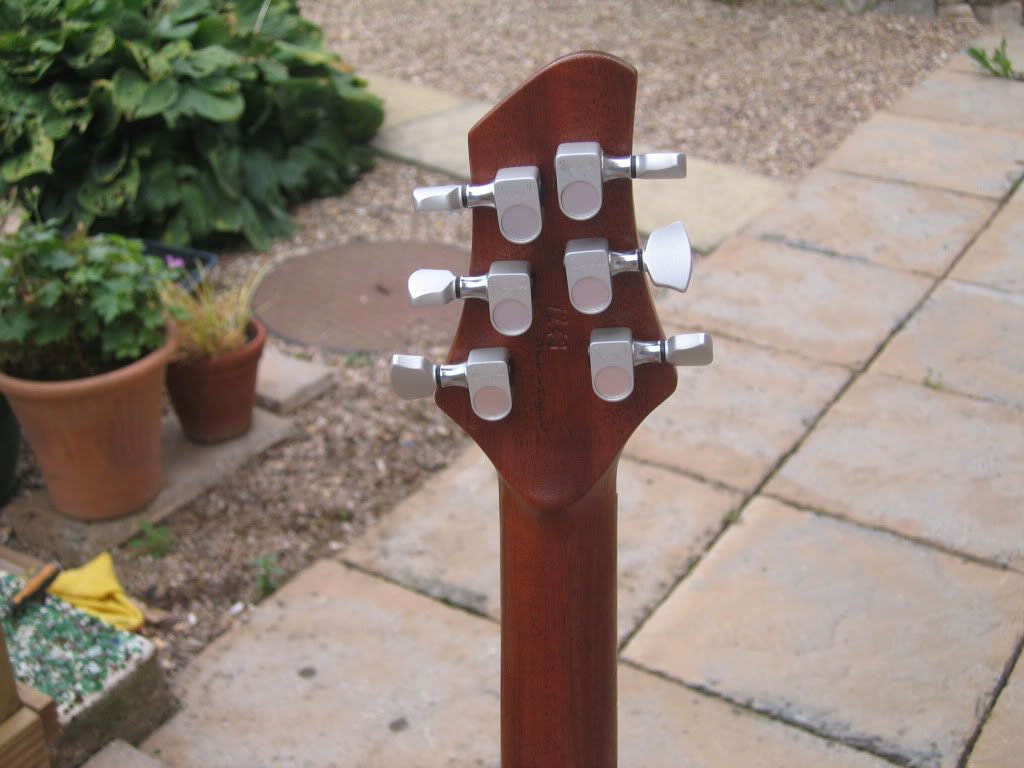 For those who don't know, this is a Patrick Eggle Berlin Plus HT(hardtail), made in 1995 (good decade for Eggles). I don't see much of them on this forum for some reason.
Specs as followed;
Body- Brazilian Mahogany with thick Maple top
Neck- Brazilian Mahogany
Fretboard- Rosewood
Pickups- Kent Armstrong or Seymour Duncan (they switch between models) with split coil
Bridge- Wilkinson Stoptail
Tuners-Sperzel
Arrived in a form fitted case
I've had this guitar for about a week now and so far I'm really impressed. I'm not sure whether it's due to the Mahogany neck or just good constuction but acoustically the notes really have a warmth and depth to them that I don't find with my S series.
As far as playability the whole guitar is satin finished, I really love the feel of the neck because of this. It's a pretty thin neck but it rounds out alot nearer the headstock and maintains a constant C profile, unlike the Wizard necks which i'm used to, no shoulders on this one.
Nice, almost PRSish

that's awesome.

Beautiful. Love the grain on the back.

HNGD
I found Myself drooling!

NICE!
Really beautiful guitar.

HNGD

Join date: Jan 2009
200

IQ
I love the look of natural finish guitars.

Join date: Oct 2010
60

IQ
Looks awesome man should post a clip when you get the chain HNGD
badass
love those natural finish berlins
i try to mention them on the forum as often as i can


Join date: Feb 2011
70

IQ
looks like a prs/EB hybrid...very cool..
Looks like a naked PRS. HNGD!

Join date: Jun 2010
40

IQ
HNGD