LEDs and Some other things (pics)
Well I got bored today so I thought I would do a few mods to my gear
Changed the leds in my decimator and tubescreamer both were red before now the decimators light is purple and the tube screamer is green.
Before: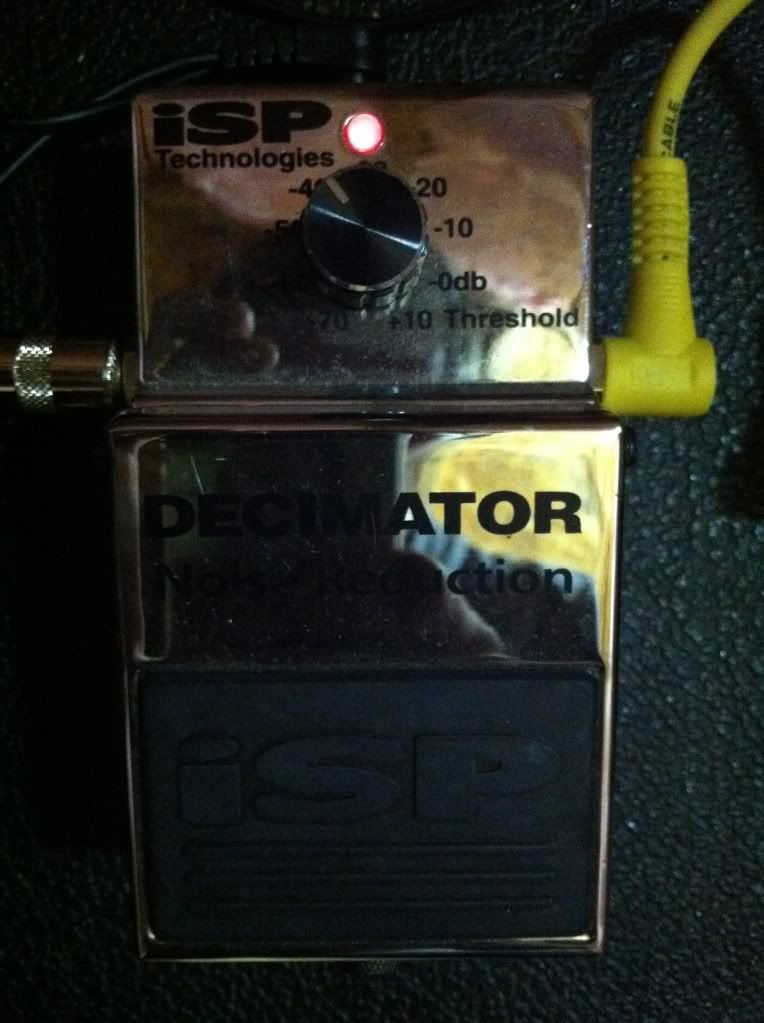 After: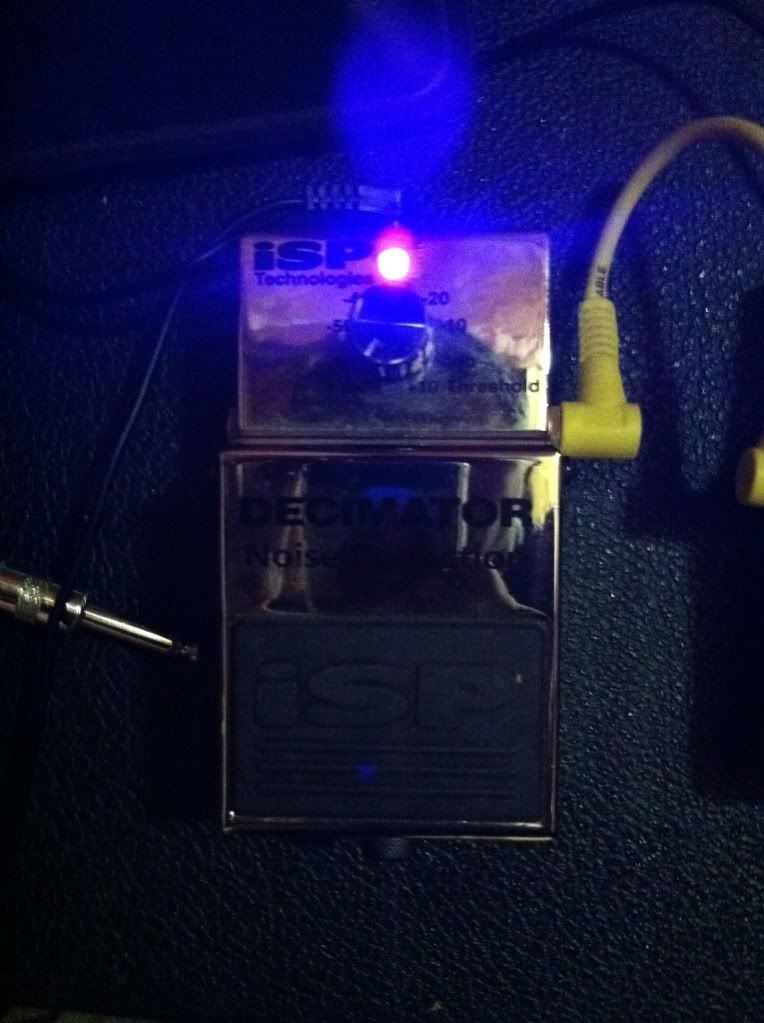 Before:
After: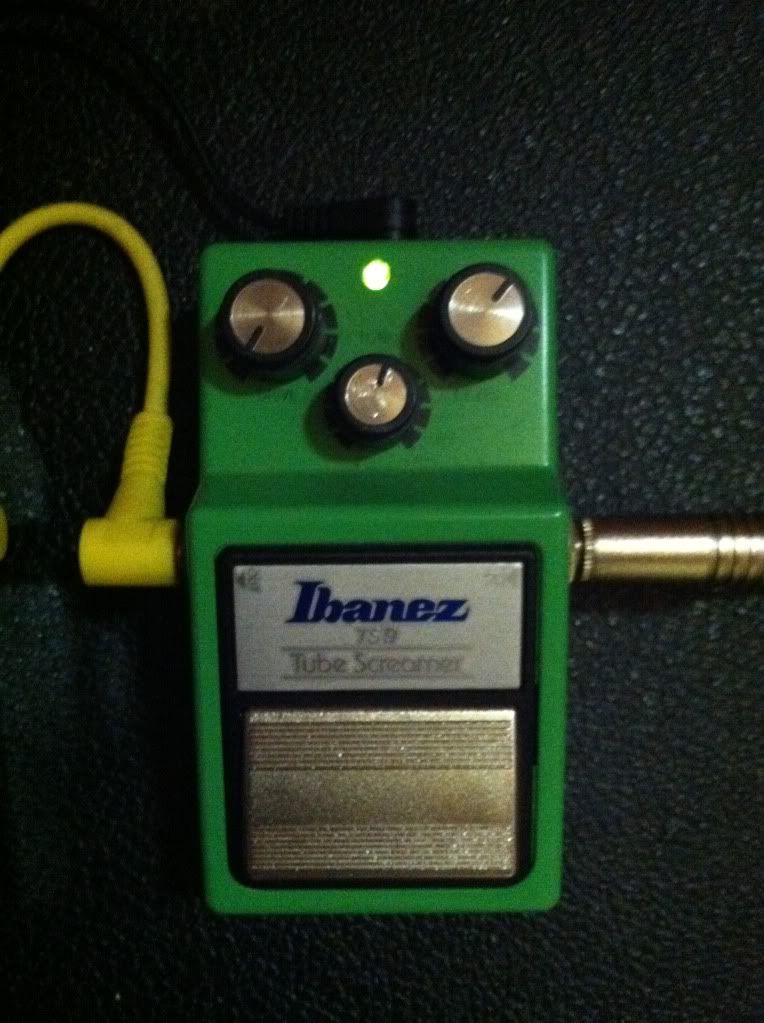 I also changed the light on my amp from red to purple: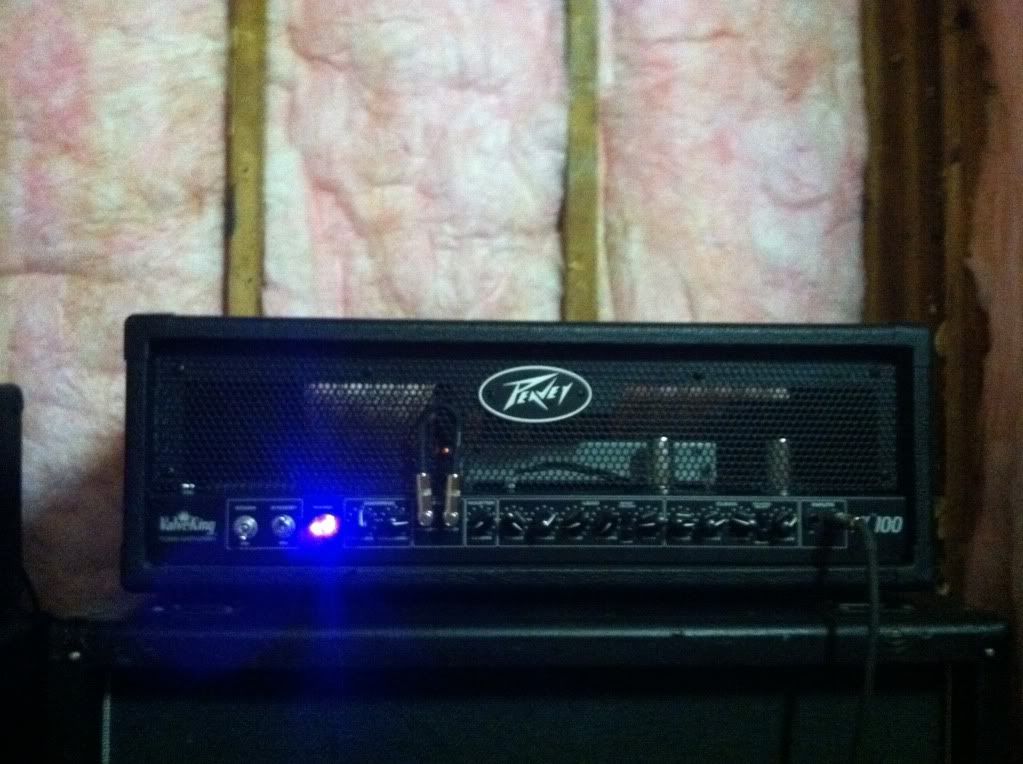 Last but not least this took me the longest, I changed 2 lights in my other guitarists amp and built a grill cause it looked like shit before, its an ibanez tbx 150h
oh and the light on the right is blue and the one on the left is purple if you cant tell
Before:
After:

Join date: Aug 2006
41

IQ
That amp mod looks sweet! But that ISP Decimator's LED... is TOO DAMN BRIGHT

Join date: Jun 2010
320

IQ
that's pretty cool...I need to learn how to do that...

Join date: Nov 2008
501

IQ
I just put a 3mm Ultra Violet LED in my Boss DS-1, looks pretty sweet, it's almost blue, but if you put your hand up to it, it shows purple on your hand.
sweet! i'm gonna try this. how do you like the VK100?
thanks guys! and i loveeeee my vk100 its sooo versatile when i wanna mess around but i play mostly metalcore and i got it from a friend for a decent deal and i was pleasantly surprised how well it works for heavier stuff! boosted it sounds awesome ill post some clips. its certainly no 6505 but it beats the hell out of my old amp which was the ibanez in the pic, which is definitely one of the best solid state amps for metal.

oh and yes the decimator is definitely bright but i love it! haha
Join date: Jul 2010
130

IQ
Where did you get the grill for the head?
Where did you get the grill for the head?
Off of an old set of PA speakers haha
I'm thinking of buying a VK, what cab do you use?
right now im using a big ass b-52 480w cab i got it for 250 from a friend and it sounds pretty beefy
sweet, i'm torn between this and the b-52 atx-100

Join date: Dec 2009
10

IQ
That grille looks so much better than your "before" pic lol. Very nice, man