Ngd (goldness=awesomeness)

Join date: Feb 2010
100

IQ
So as some of you know who have seen my other posts i absouletly love Goldtops and P-90's. I searched and searched for a nice 60's tribute but they seemed almost impossible to find. I phoned every store within about a 2-2.5 hour drive. Only one store had one and it wasn't a Goldie. Reluctantly i turned to ebay and managed to find this. Imma review a little bit each pic.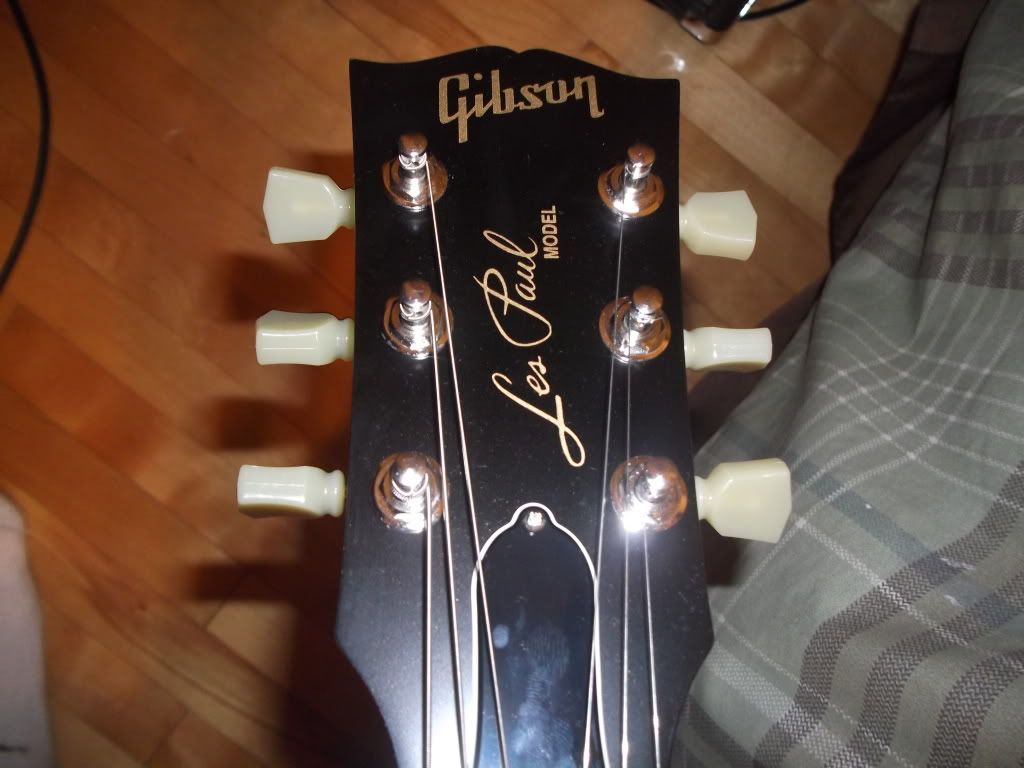 Tuners work pretty good. The nut has had a little bit of trouble though and it gets the strings caught sometimes but really no biggy i think it'll eventually wear in. Strings need some breaking in too but that just normal.
P-90's sound absouletly delicous. I have always been a p-90 fan an love that midrange punch and gritty trebly distortion. Alot of people complained about the pickups being to hot or bright but i disagree. They are fairly hotter but not so hot that its ridiculous and the treble is just about right. Not harsh but not muddy.
It is a studio model so it will be chambered but i really dont mind this even though i thought i would. It might take away fair portion of the tone but not enough to make it crappy sounding. I personaly think it sounds pretty damn good. It is a two piece body unlike some of the other studios i have heard about.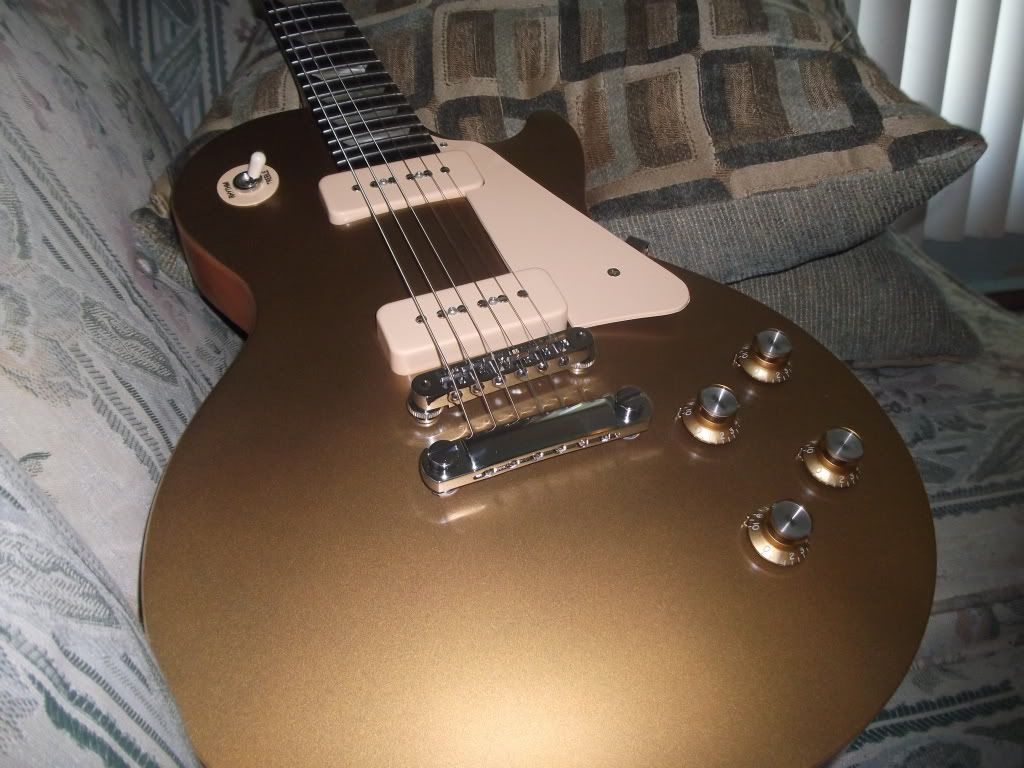 This is my first NGD and i would say i frackin happy with this guitar. Gibson puts out alot of shit but thank god they atleast put these out for a while so that someone beside's collecters can buy a gibson. I think a hard case would have been nice but Gibson managed to do something right and in gold too.
also your welcome for not making 3-4 post's or cases and then finally showing a guitar.


Join date: Feb 2011
246

IQ
I love P-90s, and SG's yeah SG's <3 but the 60's Tribute SG felt cheap compared to the SG Classic...God I want one so bad...
Damn you, I wanted this guitar the minute I saw it

HNGD


Join date: Feb 2008
20

IQ

Join date: Jun 2010
40

IQ
nice guitar

don't be surprised if the cops show up at your house though
i just received mine 2 weeks ago =) it's an amazing guitar, we should start a goldtop tribute brotherhood =)
HNGD
nice guitar

don't be surprised if the cops show up at your house though

Hello fish and wildlife?
Congrats TS, don't gig out of the country now.



Join date: May 2009
10

IQ
Yesssss, you finally have a guitar worth over 200$

A freakin' nice one at that!
HNGD

Join date: Nov 2010
10

IQ
Is it just me or is that top kind of thin?